LeEco Le 2s Pro To Feature Breakthrough Design
by Habeeb Onawole Aug 24, 2016 3:05 am5
While we wait for the launch of LeEco's Le 2s which is said to be on the 7th of September, an executive of the company, Feng Xing Yue has posted on weibo details of what to expect when the phone arrives.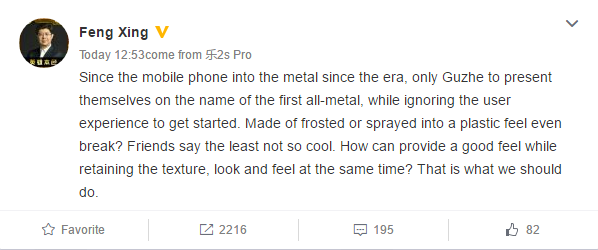 Mr. Xing Yue's post which is focused on the design of the upcoming phone, talks about how the metallic feel and texture of phones that are termed all-metal have been lost during production processes or how phones that have frosted or sprayed plastic feel like they are going to break. He says all those issues have been addressed on the Le 2s. To put it in simple words, the design of the Le 2s is said to be a breakthrough and will be different from what we are used to. It will look good and feel good when you hold it. We sure want to see this new design and hope it lives up to the hype.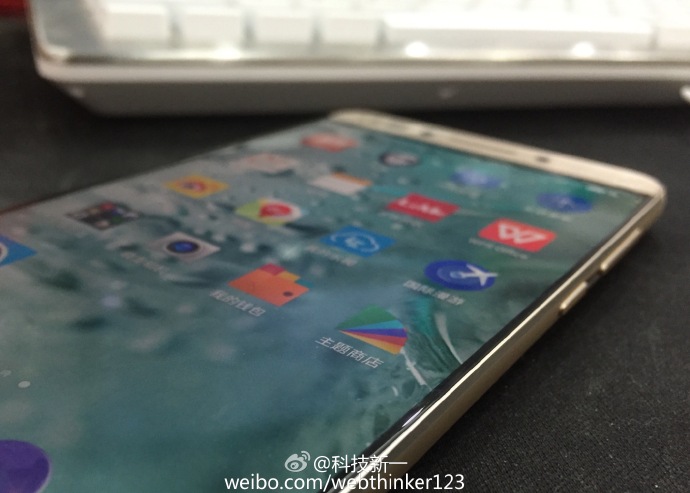 Another detail we got from the post is the name of the phone. Weibo usually reveals the name of the phone a post was made with, much like when Facebook started and you would see the brand of phone used to make a post. The phone used to post is a Le 2s Pro. While it is possible that it is the same phone we've been calling the Le 2s, let's not rule out the possibility of the 2s having a pro version.
RELATED: All Black LeEco Le 2s Rear Cover Leaks
The LeEco Le 2s Pro is said to come with a Full HD display with a border-less design, either a Snapdragon 820 or 821 SoC (as we've seen proof of both), 4GB of RAM, 32GB of built in storage, a 16MP rear camera, and an 8MP front facing camera.