Turing Phone Cadenza with Dual Snapdragon 830 Chips, 12GB RAM Teased
Little known Finnish phone company, Turing Robotic industries (TRI) has announced a new upcoming smartphone with spectacular specs line-up. The phone known as Turing Phone Cadenza is billed to be released in 2017 and the features might leave you gasping in surprise because it is nothing like you've probably seen before.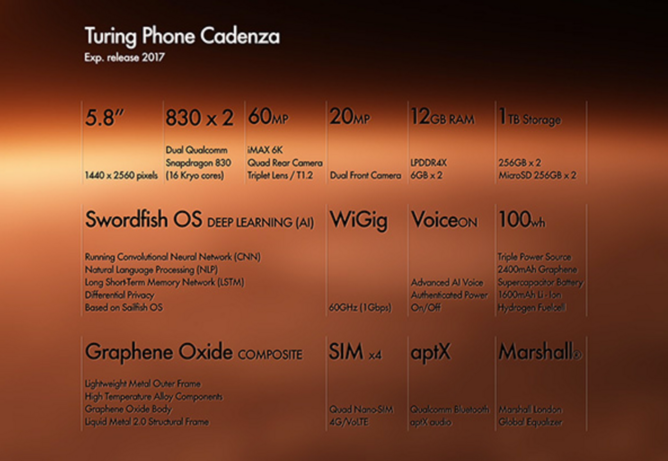 The Cadenza is said to come powered by not one, but two Snapdragon 830 chipsets and we are even yet to see the 830 SoC from Qualcomm, the chipset is scheduled for release in early 2017. Aside the two processors, the Turing phone Cadenza will also feature a whopping 12GB RAM consisting of two 6GB RAMs, which explains why two chipsets are needed. Snapdragon 830 SoC will come with support for up to 8GB of RAM, so two processors are needed in order to make up for the monstrous RAM size. The smartphone is also said to feature up to 1 Terabyte of internal storage and in addition, there are two microSD slots for further expansion.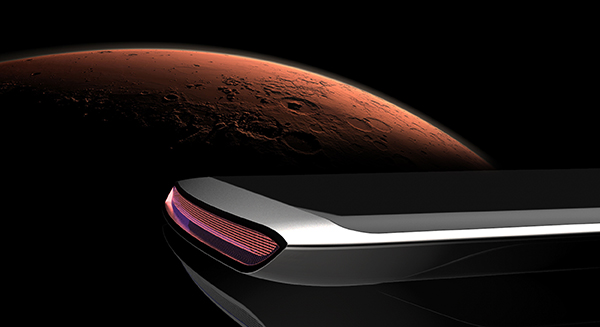 The specs line-up for the Turing phone Cadenza also include a 5.8-inch display with 1440 x 2560 pixels resolution. The Cadenza is said to have a dual camera set up on the front, both cameras having a combined pixel size of 20MP and at the rear, there is a monstrous 60MP "iMAX 6K Quad" Rear Camera, with Triplet Lens/T1.2.
The Turing phone Cadenza is also listed to come with four nanoSIM slots and WiGig and the battery doesn't disappoint either, packing up to three batteries. There is a 2400mAh graphene superconductor battery, a 1600mAh lithium ion battery, and a hydrogen fuel cell all totaling up to 100wh in power output.
 On the software end, the Cadenza will run on Swordfish OS with deep learning (AI) features. The Swordfish OS is perhaps a variant of the Sailfish OS and even with all these heavy specs inside, the phone still boasts of a lightweight outer metal frame. We'll have to wait till 2017 to see where this ends up.