Huawei Mate 9 Will Have Dual Leica Lens With OIS
by Habeeb Onawole Sep 5, 2016 2:16 am2
The expected launch date for the new Mate phones is still weeks away, but before then we should be getting details of the new phones in bits. The more anticipated device is the Huawei Mate 9 and we already know it will be coming with dual cameras but have been in the dark with respect to the setup until now.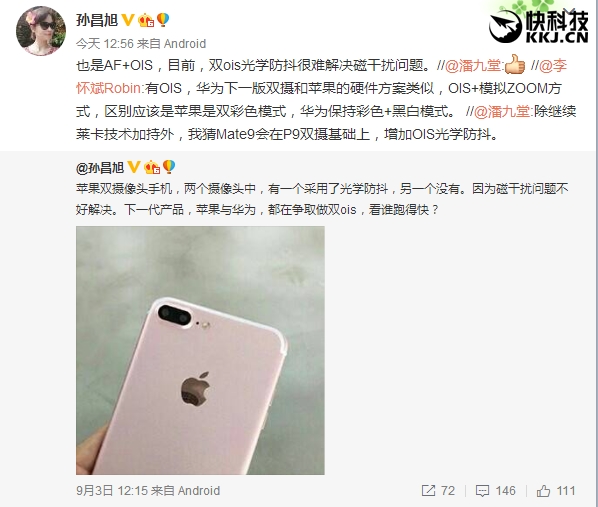 Industry analysts have been talking about the dual camera configuration for the Mate 9. One of them, Lihuai Bin Robin, says the camera setup will be similar to Apple's dual cameras, which has optical image stabilisation + analog zoom. Lihuai says the only difference will be that the Mate 9 will have one of its lens capturing colour photographs while the other takes monochrome shots.
Another analyst, Sun Changxu, says to solve the magnetic interference of double OIS, there will also be Auto Focus.
To cap it, familiar analyst, Pan Jiutang said that while the Mate 9 or Mate S2 is expected to have dual cameras, he believes the cameras will be supplied by Leica.
So to simplify it, the Mate 9 will have dual cameras supplied by Leica with OIS + AF + Analog Zoom.
RELATED: Huawei P9 Now Availble in Red and Blue
Other details already leaked for the Mate 9 include the use of a Kirin 960 chip which has support for CDMA networks and LTE Cat. 12. It will also have fast charge, and launch with EMUI 5 which is based on Android 7.0
Do note that these details are not officially from Huawei, so take them with a pinch of salt.