Fresh Xiaomi Teaser Confirms Mi 5S will Sport Dual Cameras
All is now set for the unveiling of the Xiaomi Mi 5S smartphone but not until the device finally pops, we'll perhaps continue seeing new juicy leaks and teasers surrounding the Xiaomi flagship. The latest  we're getting about the device originated from Xiaomi and its camera.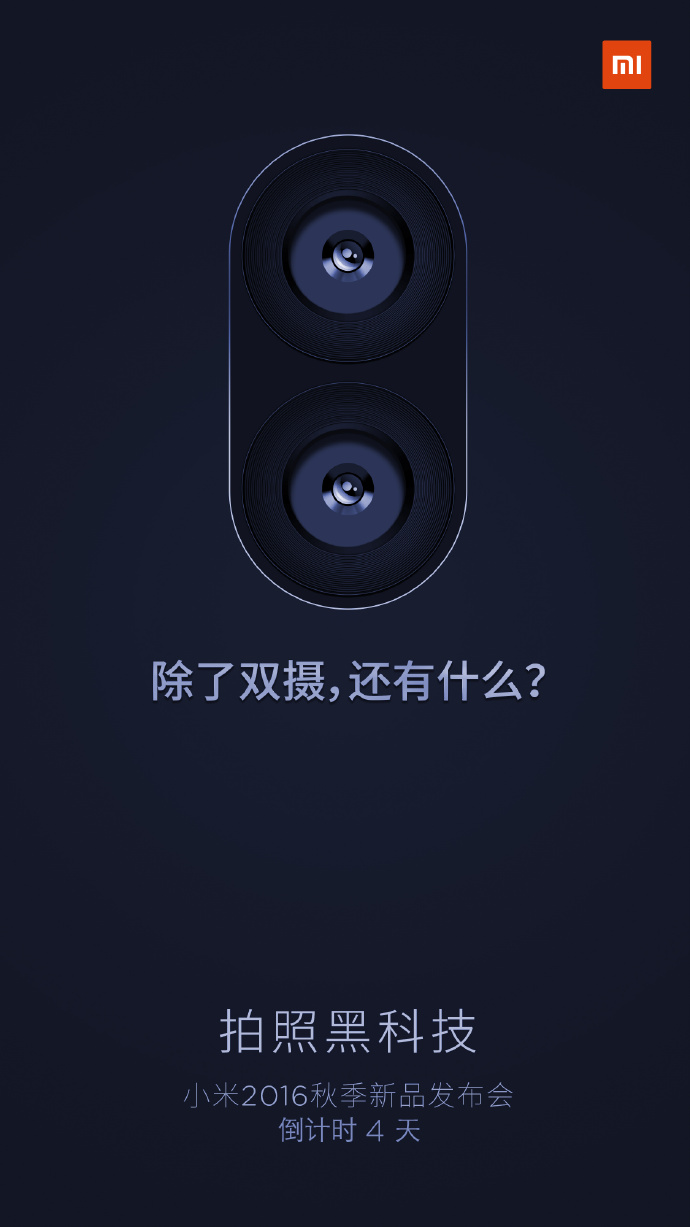 Xiaomi today released a poster which contained the image of two camera lenses arranged vertically, having  same size and shape. The poster posed a question along with it which is translated as: "In addition to dual-camera, what else?" The rest of the texts on the poster talks about the countdown to the conference which is just 4 days away.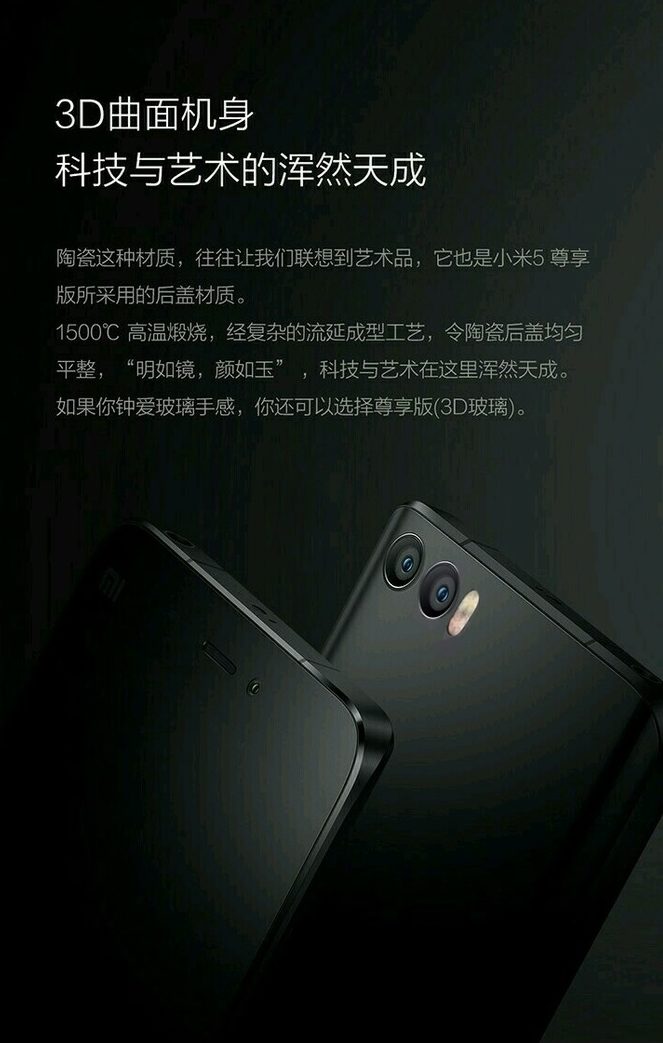 If the teaser is anything to go by, that means the Xiaomi Mi 5S would likely be equipped with dual main cameras mounted on its back just like the Redmi Pro. The camera specs of the Mi 5S has often been shrouded in mystery as it wasn't revealed when the device hit AnTuTu or in the leaks we got in the past. A render of the Mi 5S sporting dual cameras appeared online months back though, but it was nothing certain. However, Xiaomi is touting the Mi 5S to come with a new high-end technology on the camera plane and its just four days before we find out how it'd play out. But then, the Mi 5 released earlier this year brought with it a lot of new high-end technological innovations so it is expected that the mi 5S will take the bar higher.
Read More: Xiaomi Mi 5S Could Have A Small 4-inch Variant, New Image Leaked
Now to answer the question posed in the poster, in addition to dual-cameras the Mi 5S we are told would come equipped with the high-end Snapdragon 821 chipset, sport a 5.15-inch 1080 pixels display along with a 6GB RAM and three storage versions of 64GB, 128GB and 256GB. The device will also come equipped with a 3410/3,490mAh battery with Quick Charge 3.0, USB Type-C interface , dual-SIM slots, and most importantly, NFC.