Mi 5S Reservations Hit over 1.82 million Ahead of Tomorrow's Launch
Xiaomi Mi 5S is reported to have recorded over 1.8 million reservations even though the smartphone has not even been launched. Xiaomi decided to open up registration for the device by intending buys on its official Mi website and very surprisingly, 1,823,305 persons have registered their interest to own the flagship and more are still registering.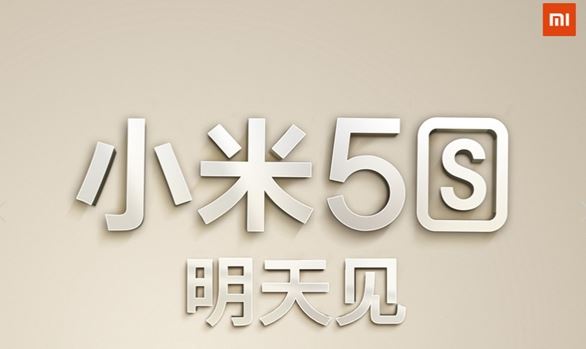 The Chinese smartphone maker had for the first time, revealed in advance when the sales of the smartphone will commence and the channel through which it can be purchased. The Mi 5S, we are told by Xiaomi, would sell on popular e-mall Jingdong (JD.com) from September 29, just two days after it is launched officially and again reservations are being accepted even before launch.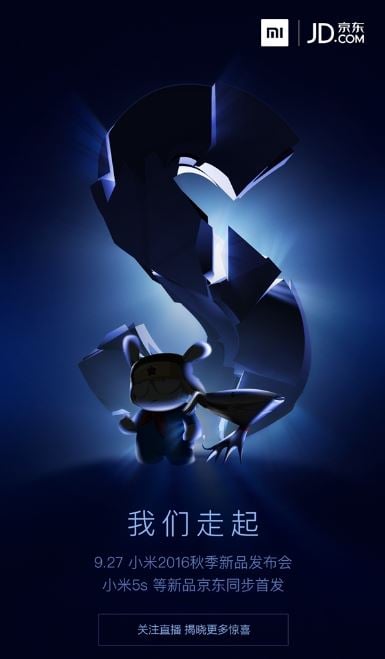 We have seen a lot of leaks about the Mi 5S and if anything, the device is positioned to be a popular and well studded flagship device that is likely not going to disappoint in any angle whatsoever. It is billed to be the world's first smartphone to feature the Under Glass ultrasonic fingerprint scanner engineered by Qualcomm. Along with that, the Mi 5S is expected with the news chip in town, Snapdragon 821 and a massive 6GB RAM. There is also going to be a generous 64GB of internal storage on the 5.15-inch device.
Read More: Xiaomi Mi 5 Price Reduced Online Ahead of Mi 5S Launch
Rumors also have it that the Xiaomi Mi 5S would carry an ultra cheap price tag of 1999 Yuan ($300) when it is launched. Despite how ridiculous and incredulous that sounds, it is not impossible considering Xiaomi's antecedence as par phone's pricing. Besides, we have seen LeEco do it with the SD 821-powered Le Pro 3 released last week, so anything is possible. the Mi 5S will launch along side the Mi 5S Plus which is expected with similar specs line up except for its dual cameras at the rear, a larger 5.7-inch display witrh 2K resolution and a monstrous 256GB storage it is said to have.