OnePlus X Gets Updated to Android 6.0.1 Marshmallow
by Habeeb Onawole Sep 29, 2016 2:33 am0
Earlier this week, OnePlus held an Ask Me Anything session on Reddit. One of the questions asked was when the OnePlus 3 was going to get updated to Nougat. While the answer to that was vague (they said they are actively working on it), the company revealed that the OnePlus X will start getting Android Marshmallow next week.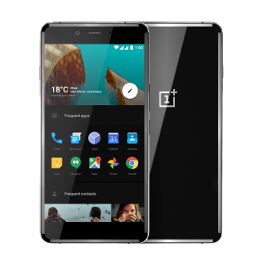 It will be the last major update for the device based on the fact that all devices powered by Qualcomm's Snapdragon 800 and 801 use graphics drivers not compatible with Android Nougat.
However, the Marshmallow update for the device started rolling out yesterday, which is earlier than expected. The OxygenOs 3.1.2 update on the OnePlus X not only brings along a new version of android but includes October's security patch, new icon packs, a wallpaper picker, and an improved UX.
Owners of the OnePlus X should also look out for the new OnePlus Music player and OnePlus Gallery apps in the new update. If you remember, these features where mentioned in the community build of OxygenOs 3.1.1 released earlier this month.
The OnePlus X is a 5.0" phone with a Full HD AMOLED display, 3GB of RAM, a Snapdragon 801 chip, 16GB of internal storage which can be expanded to 256GB via a SD card slot. Its primary camera is a 13MP shooter with PDAF and there's an 8MP shooter up front. You also get a 2525mAh non-removable battery that supplies juice to the device.
READ MORE: Does the Xiaomi Mi 5s Feature a Snapdragon 820 or Snapdragon 821 Processor?
Is it a good buy for those considering a new phone? Not really, since re-sellers still list it at a price higher than that of some new flagships which have larger batteries and a more recent processor. But if you already own this, the update should make you enjoy this device a little bit more.