Antutu's Top 10 Devices for September: LeEco and Xiaomi Ranks High
by Habeeb Onawole Oct 2, 2016 2:03 am3
Antutu has released its top 10 devices for the just ended month of September and there are a couple of surprises.
For mobile phones, Apple's iPhone 7 Plus takes the top spot with a score of 172644 followed closely by the smaller sized iPhone 7 which scored 170124. This shouldn't be a surprise considering the fact that quite a number of reviews have praised Apple's new A10 Fusion chip. If you can remember, we covered a web performance test of the new chip against other flagships and the iPhone 7 came out on top.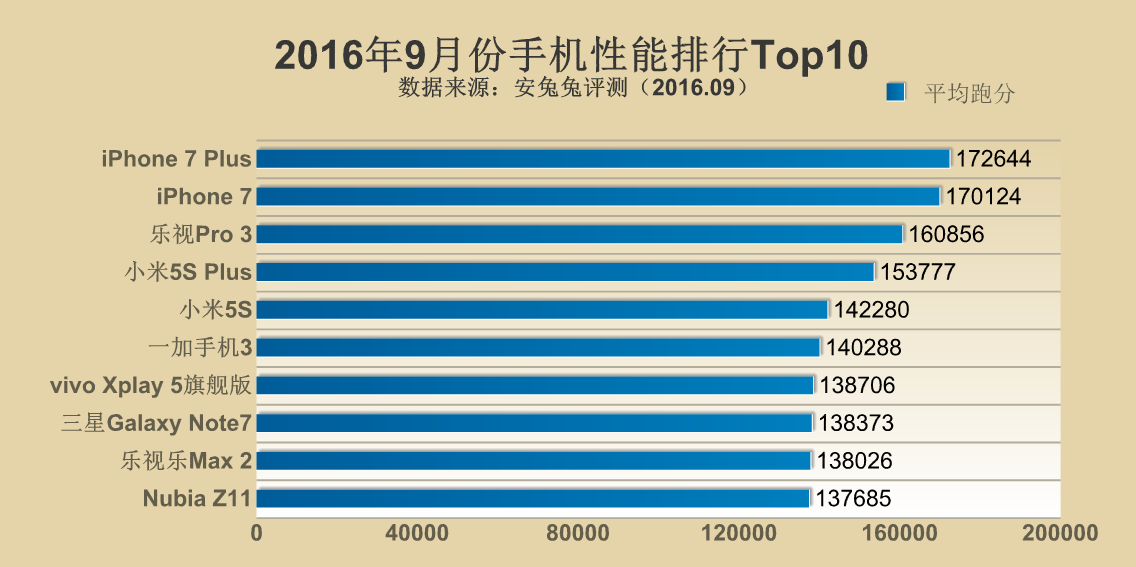 Next in line is the LeEco Le Pro 3. The Pro 3 which is the first Chinese smartphone to sport the new Qualcomm 821 processor comes in at number three with a score of 160856, pushing Xiaomi's new phones the Mi 5s Plus and Mi 5s to fourth and fifth position respectively.
There should be no surprise at the result of the Mi 5s considering its SD 821 chip is under-clocked.
OnePlus 3 takes the sixth position with 140288 points starting the list of Snapdragon 820 phones on the list.
Vivo's Xplay 5 Elite and Samsung's controversial Galaxy Note 7 slug it out for the seventh and eight spot but the Elite comes in ahead with 333 points more than the Note 7. The Le Max 2 comes in at number 9 and ZTE's Nubia line wraps up the list with the Nubia Z11.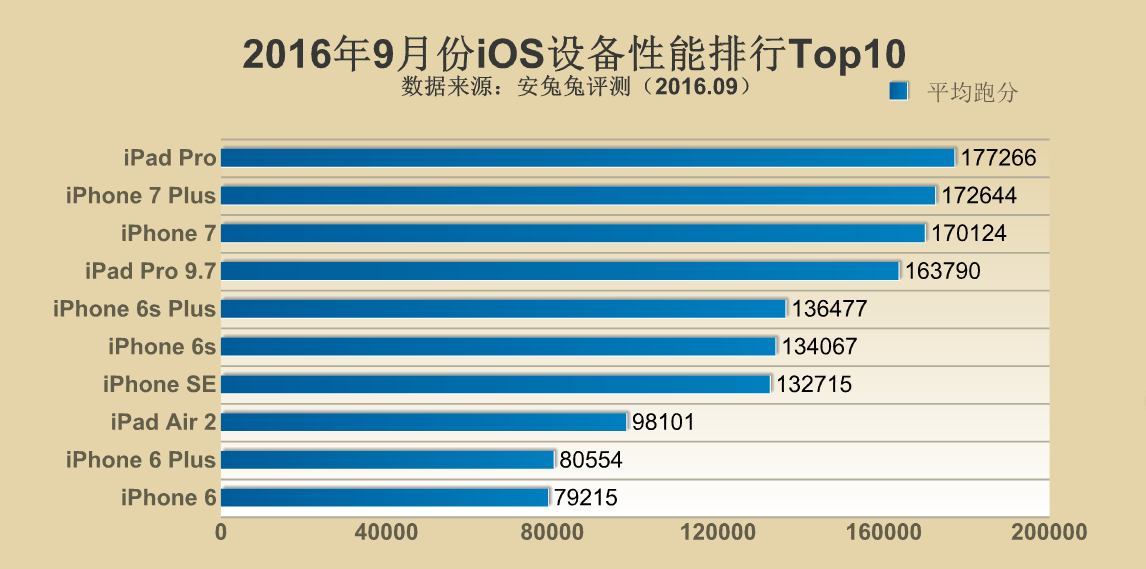 There's also another Antutu list of top 10 iOS devices which is headed by the iPad Pro with 177266 points. The iPhone 7 Plus and iPhone 7 follow for second and third positions. The 9.7" iPad Pro takes the fourth spot, the 6s Plus takes fifth position and the iPhone SE takes the seventh slot.
READ MORE: OPPO Surpasses Apple by Sales value in India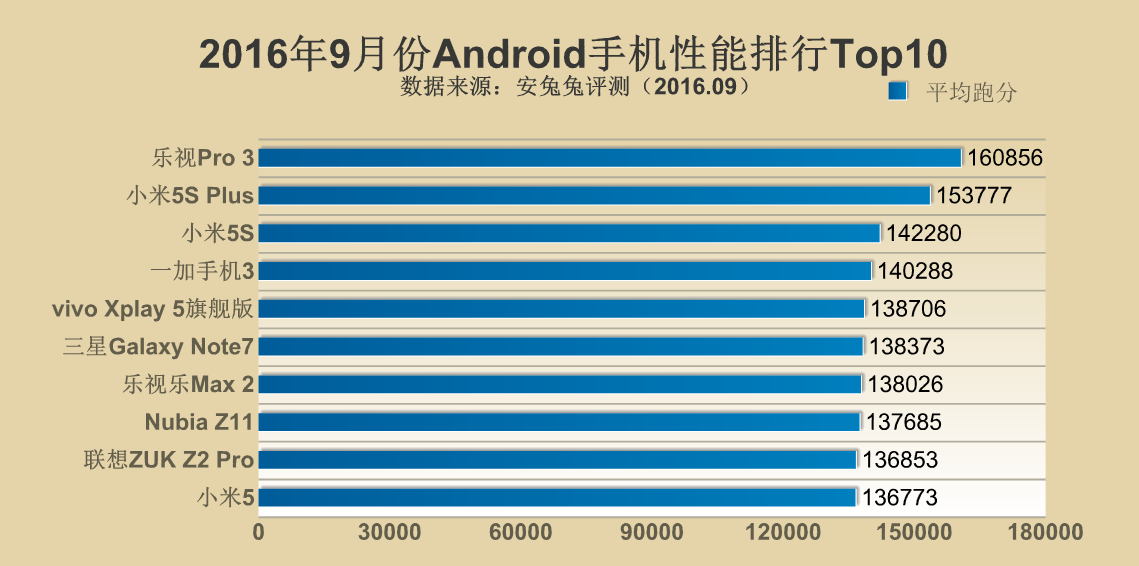 For the top 10 android devices, the order is the same for the first one above, but since Apple devices are not on the list, the ZUK Z2 and Xiaomi Mi 5 get on the list coming in at number nine and ten respectively.