Vivo Expected to Achieve 75 million Phone Sales Before This Year's End
Vivo, one of the sub-brands of BBK Electronics has had a strong ranking among domestic Chinese phone manufacturers this year. Quarterly rankings by research firms like IDC and TrendForce for Q2 2016 had  placed the company among the top three in terms of highest phone shipments, alongside market leader Huawei and OPPO (another BBK brand). Now it has been revealed by a Weibo user that the company will gross a total of about 70 million in phone shipments this year.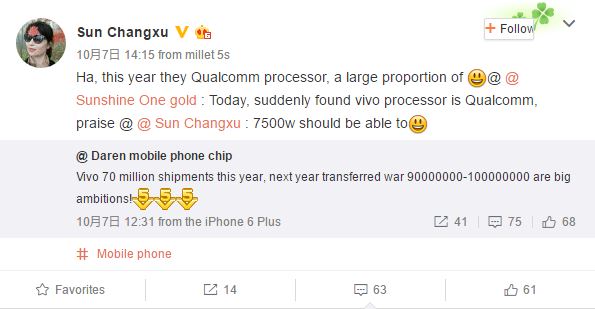 According to the Weibo user, the innovative brand is targeting a figure in the range of 90 million to 100 million phone shipments next year. In the same vein, industry analyst Sun Changxu projects that Vivo's phone sales could even clock up to 75 million units before the end of the year.
Related: IDC Q2 2016 Smartphone Shipments (China): Winners and Losers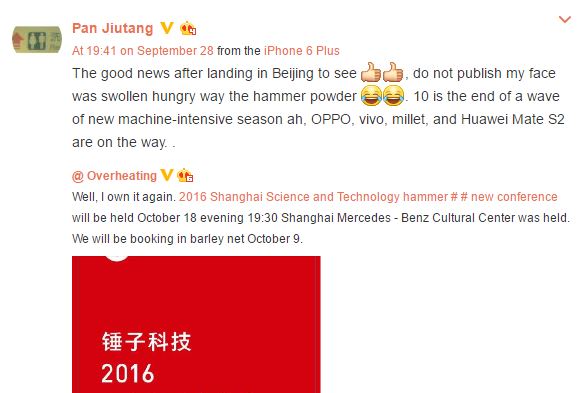 Vivo had broke into the top three tier for the Q2 2016 through its agressive phone sales using offline sales channels. The company also released a number of top notch devices this year such as the Vivo Xplay5, X5, X6 and X6 Plus, X6S and very recently the X7 and X7 Plus high-end smartphones. According to well-known industry analyst Pan Juitang, Vivo, OPPO, Xiaomi and Huawei are all expected to launch new smartphones by the end of October to crown up their sales for 2016.