Xiaomi Conducts Poll To See If Fans Want The Mi Logo Up Front (Results)
The recently launched Xiaomi Mi 5S and 5S Plus were unveiled without the customary Mi logo at the front which used to be the trademark of Xiaomi. The phones only had the rear Mi logo situated at the bottom of the device. However, a recent survey conducted by Xiaomi seems to suggest that the company may be tinkering about making that permanent but before they do that, they are sampling the opinions of fans.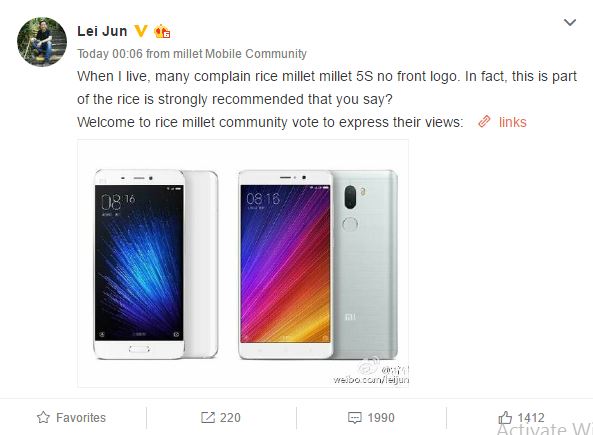 The survey apparently became necessary because perhaps lots of complaints had so far trailed the removal of the logo that used to be on the front. Xiaomi CEO Lei Jun even weighed in on the matter and enjoined fans to hop into the Mi community forum and vote in the opinion poll.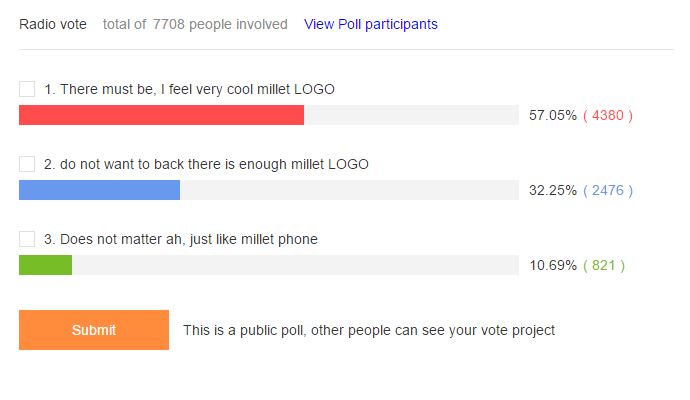 So far, though, uncertainty has been the word. The poll have seen divergent views with respondents on Weibo toeing a direction different from that of those on the Mi forum. Most of the respondents on Weibo  think it doesn't matter whether the Mi Logo is there up front or not (Weibo pool results down below). On the other hand, a larger percentage of the respondents (57.05% so far) on the Mi Community forum think the Mi logo should remain at the front(Results up above).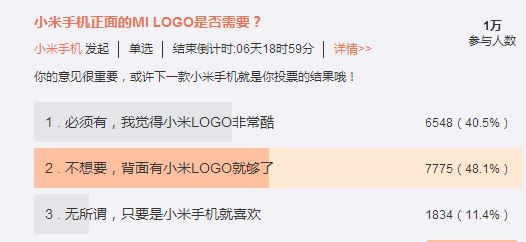 The opinion poll is still open for voting and you can as well join in the fray and give your opinion.