Cyclops Pocket Camera Launched as World's Smallest 4K Interchangeable Lens Action Cam
A  new, crowdfunded portable camera has been launched and it goes by the name Cyclops pocket camera. The camera adopts a very compact and simple design and coupled with the fact that the device is manufactured by a relatively unknown company, you might be forgiven if you thought this is one of those ordinary camera. Well, you'd be wrong if you thought so, because the Cyclops pocket camera comes in as the smallest 4K action camera in the market presently and  added to that, it comes with interchangeable lens.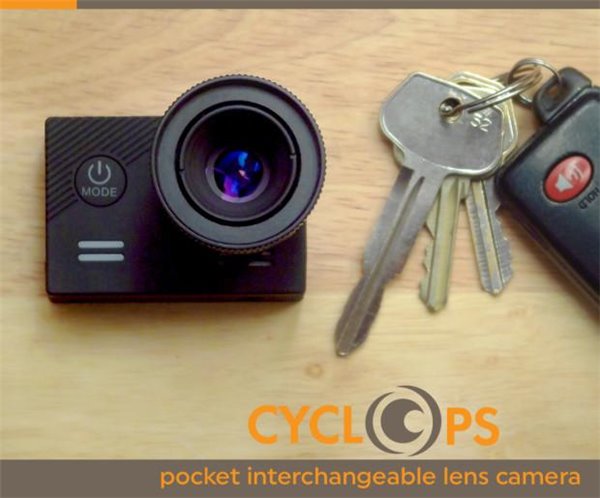 The Cyclops pocket camera can comfortably fit into the pocket making it ideal for vacationers who don't want to carry bulky load as the camera can sit on any small space on your bag. Despite its compact size, the camera is capable of shooting 4K videos in addition to the built-in mount for interchangeable lens it features. The camera also comes with built-in tripod stand so you can capture beautiful images with the camera comfortably seated on the tripod stand.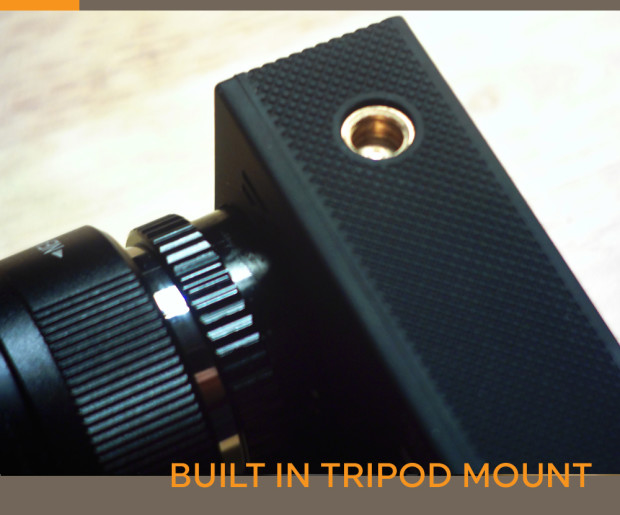 Specs wise, the Cyclops pocket camera features a 12MP Sony sensor which can capture pictures with resolution of up to 4032 x 3024 and 4K/24fps videos. The pocket cam also comes with a wide-angle lens and with a variety of accessories to assist users in achieving a more robust shooting experience. There is also a built-in display and powering the device is a 950mAh Li-ion battery.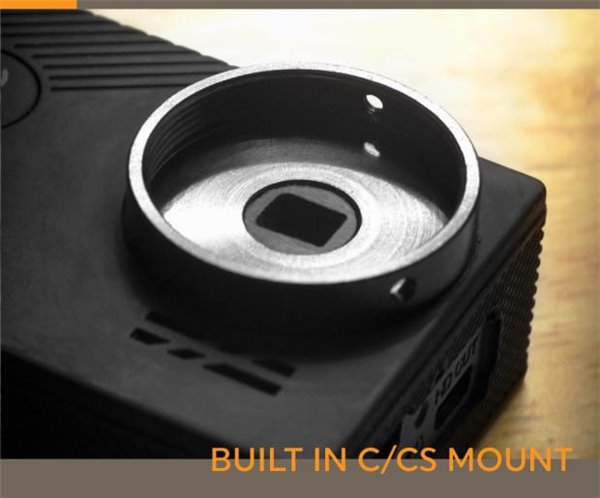 Going further, the Cyclops pocket camera features a slot for microSD card with support of up to 64GB expansion and there is built-in mic and speakers inside the device, as well as a USB port for charging and data transfer. In addition, the pocket camera's interchangeable lenses involves two lenses, a C-mount lens mount and a CS-mount lens mount. The C-Mount built-in mount can fit 16mm and 25mm lens while the CS-mount takes 6mm to 15mm zoom CS-Mount lens. These interchangeable lenses allow users to shoot objects at close range as well as distant objects and is also capable of creating images with Bokeh effects. No doubt many people go for SLR cameras because of these capabilities but DLSR don't come cheap and they are also very bulky when compared to the Cyclops pocket camera.
Read More: Xiaomi Launches 99 Yuan ($15) Little Square Camera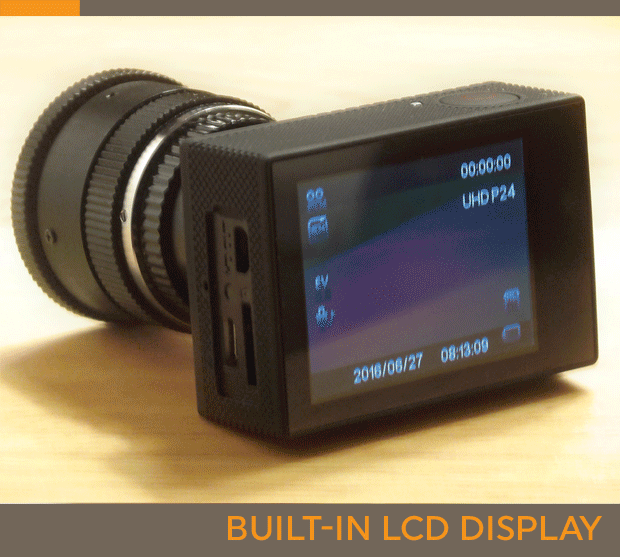 On top of its portability and stunning features, the Cyclops pocket camera carries a price tag of $199 (1328 Yuan) on Indiegogo. The device will start shipping in December. Meanwhile, you should check out more photos of the camera as well as stunning sample images captured by the camera's lens from down below. You can also watch the cool video highlighting the camera's features, it's under.