Should We Expect a Nokia Phone at MWC 2017?
by Habeeb Onawole Oct 12, 2016 4:42 am1
Nokia's official Twitter account just tweeted that the company's CEO and President, Rajeev Suri, will deliver a keynote address at next year's Mobile World Congress.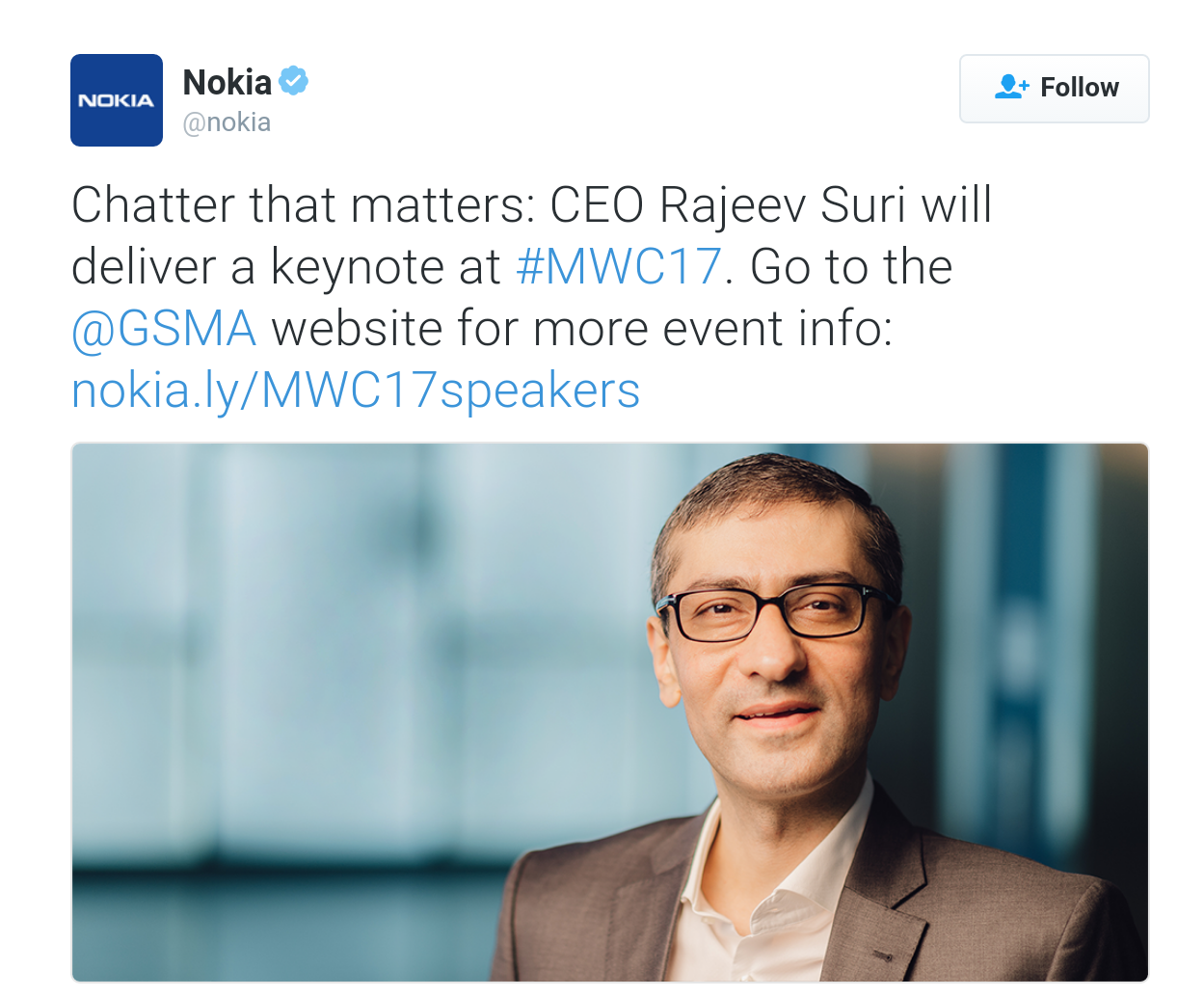 The announcement has left people wondering if the former mobile giant will be launching a phone at the electronics trade fair holding in Barcelona, seeing as Nokia's deal with Microsoft that prevents phones bearing the Nokia name from being released ends this year.
This news continues the chain of events leading to what people are saying is the company's return. We already have the Nokia D1C which was first seen on GeektBench before showing up on Antutu afterwards.
While the event is still months away (February 27 – March 2, 2017), we are sure more details about a phone launching then will be released before then.
READ MORE: UMi Demonstrates UMi Plus Scratch-Proof Display
The GSMA has already updated its website to reflect the name of the CEO as one of the speakers. Other CEOs on the list includes that of Niantic, makers of popular augmented reality game, Pokémon Go; CEO of Kaspersky; CEO of Telefonica; CEO of AT&T; CEO of KT Corporation; and the CEO of Vivendi Group.