Xiaomi Mi Note 2 Could Feature Curved OLED Display From LG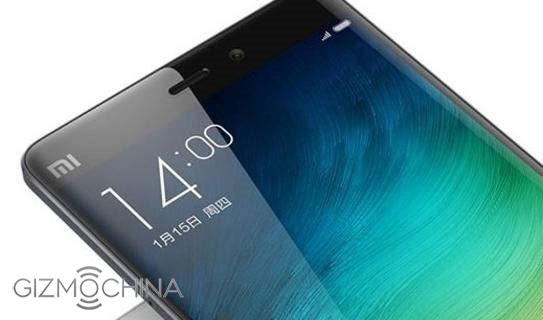 Within the coming weeks or months, we would likely be seeing the Xiaomi Mi Note 2 and talking about that device, it has been the subject of numerous leaks and rumors most of which are yet to be substantiated. The latest rumor about the Mi Note 2 is that the flagship device would feature curved OLED displays which would be manufactured by LG.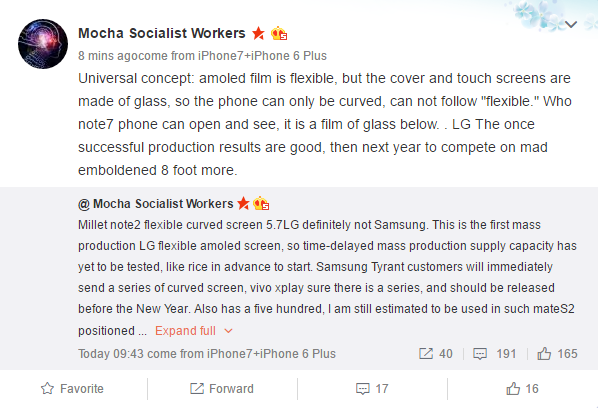 This latest revelation as most others, originated from China's microblogging website Weibo and according to the Weibo user, the Xiaomi Mi Note 2 would feature curved display which would be flexible and would be made of AMOLED panel and LG, not Samsung would supply the panels. Earlier on, the Mi Note 2 displays were rumored as likely to be supplied either by LG or Samsung bu this rumor pin-points LG as the supplier. Going on, the tipster revealed that the production of the Mi Note 2 would be the first mass production of the flexible LG AMOLED panels so that explains the delays in releasing the device.
Read More: Latest Xiaomi Mi Note 2 Rumors: October 25 Launch, Flexible Displays & More!
The Xiaomi Mi Note 2 had featured in series of leaks last week which suggested that the device would use a flexible display that bends in all directions. How that would work out  have been bothering our minds, no doubt, but the Weibo user also clarified that the OLED display films are actually flexible but then the touchscreen displays are made of glass so you may not get the opportunity of actually touching the panel directly to bend it. This theory sounds quite saner, so if you've been looking forward to a curved edge Mi Note 2, that is still likely to be the design.