Xiaomi Mi Note 2 Higher Version Likely to Start at 5699 Yuan
Ahead of the October 25 launch of the Xiaomi Mi Note 2, what is likely the price tag of one of the versions of the device has leaked online. The leak which originated from Weibo gave the idea of the high-end version of the Mi Note 2 carrying a price tag in the region of 5699 Yuan, such a huge one.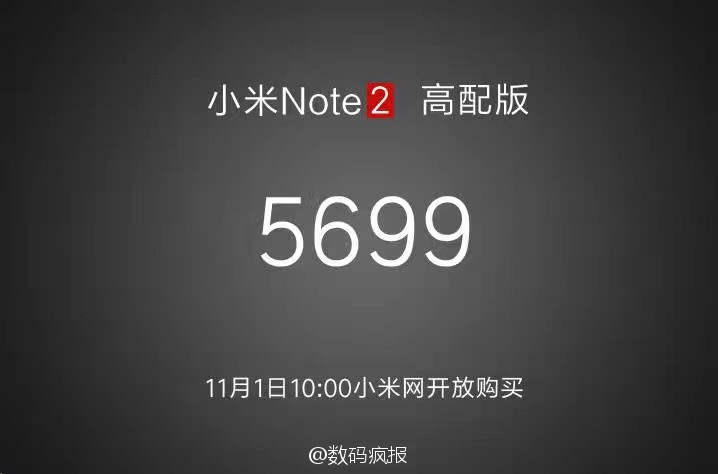 Although the source cannot be verified as being authentic but if it turns out to be true, the Mi Note 2 would be on a league of its own. The 5699 Yuan price would make the device the highest priced Xiaomi phone till date. Xiaomi has a reputation for turning out well studded devices that carry very cheap price tags. But then the Mi Note 2 is rumored to feature a spectacular specs line-up one of which Xiaomi has confirmed would be a curved display. Now that's not just going to be a curved display, as the device is said to use a flexible curved display supplied by LG. Apart from that, there are likely other cutting edge technologies which Xiaomi would likely unveil with the Mi Note 2. The Xiaomi Mi Note 2 is coming out with a spectacular design that it has been tipped as Chinese version of the ill-fated Samsung Galaxy Note 7, not in its fate but in the design. Who knows, some disappointed previous Galaxy Note 7 owners might as well find succor in the Mi Note 2.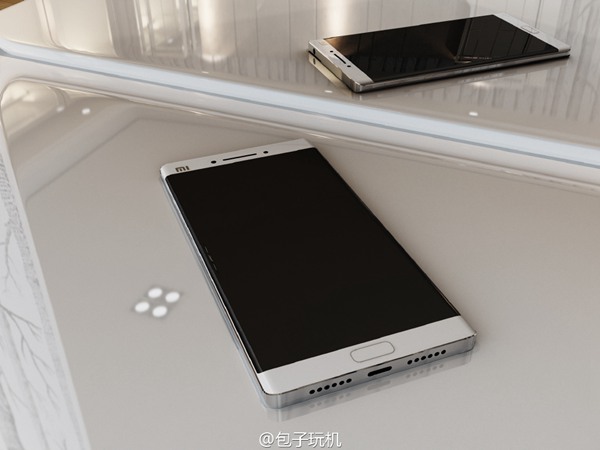 There may likely be two versions of the device and earlier rumors pegged a 4000 Yuan price tag on the device but that rumor wasn't specific on the version that would have that price. But if the high-end version of the Mi Note 2 carries a 5699 Yuan price tag as rumored, the other versions would be priced less.
Read More: Xiaomi Confirms Mi Note 2 Announcement On October 25, Curved Display in Tow
Interestingly, Xiaomi instituted a poll to get fan's opinions about the likely price tag of the device with three options on the table namely 4,999 Yuan, 5,999 Yuan and 6,999 Yuan. As would be expected, majority of the respondents chose the lowest price tag of 4,999 Yuan. In the long run, the online poll may not count but it has afforded the company an idea of what fans want.