Xiaomi Teases New Device: Home Air Quality Tester
by Habeeb Onawole Oct 29, 2016 5:11 am0
Mijia has released a poster on Weibo for next week's crowdfunding launch. The image is of a device suspected to be a sort of air quality tester judging from the rough translation of the Chinese text on the poster.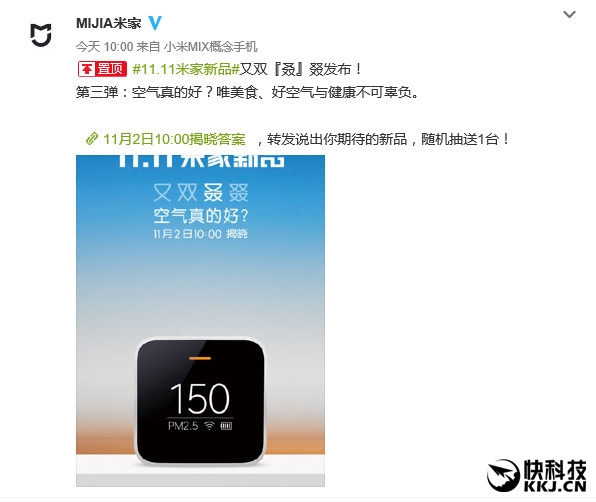 Xiaomi already has two air purifiers and recently launched the Air Purifier 2 in India. The gripe with the air purifier is the lack of a display. Owners have to control it via the Mi Home App available on Android and iOS. So there is a chance that the air quality tester will pair with the existing air purifier and show the current air quality rate and probably do a lot more than that.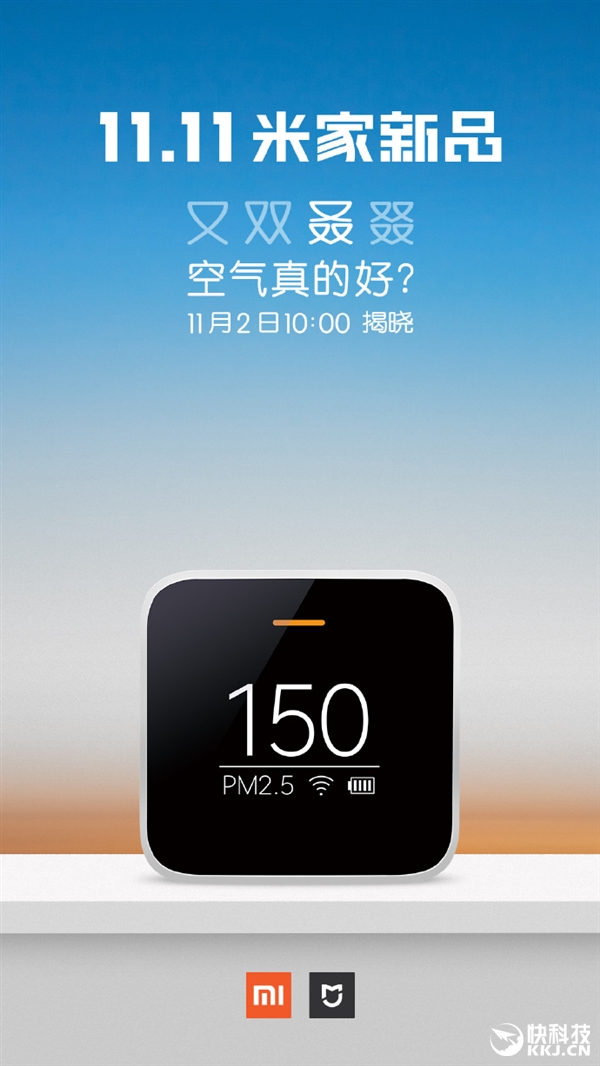 The event is scheduled to be released on the 2nd of November at 10:00 am. When it does, we should have more information about how it works and how much it'll cost.
READ MORE: Xiaomi Launches Little Square Camera for ¥99 ($15)
Last week Xiaomi launched a vacuum flask with an OLED display and a bunch of infusers for fruits, eggs, and tea.