The wait has been long but I don't want to believe that the only reason Xiaomi delayed the launch of the Redmi 4 was just  so it could coincide with the 4th of November.
Xiaomi has announced on Weibo that the successor to the Redmi 3 and it's several siblings will be unveiled on the 4th of November, two months after an August 25 release rumour.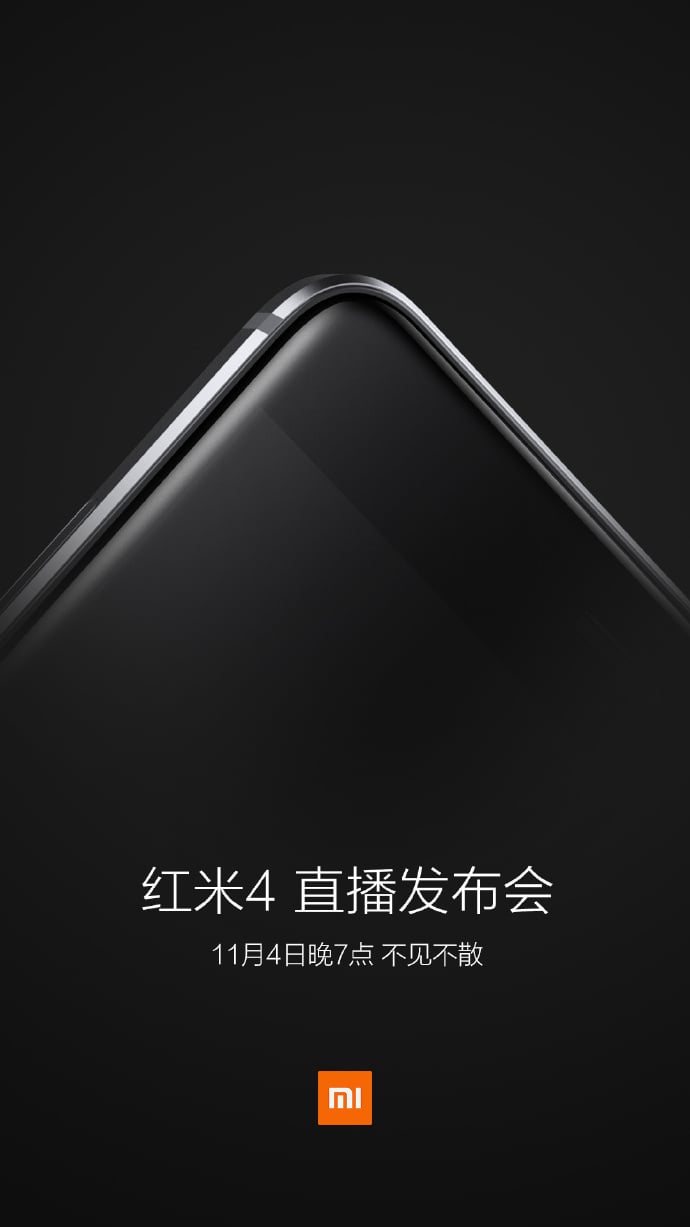 The Redmi 4 is expected to sport the same 5" screen size that distinguishes it from the Note series but this time it is said to be getting a Full HD resolution which means it will have a higher pixel density than all the other Redmi phones the company has released.
The phone will also get 3GB of RAM and 32GB of storage as default. A Snapdragon 625 SoC will handle processing and the cameras will remain at 13MP and 5MP for the rear and front, however we can't tell if they will be entirely different sensors or the same as the Redmi 3. The fingerprint scanner will also remain at the back.
READ MORE: Xiaomi Mi 5s Vs Xiaomi Mi 5s Plus
Xiaomi's Redmi 4 will launch with Android 6.0 Marshmallow with a MIUI 8 overlay but it will be interesting to know the android security patch level it comes with. The Redmi 4 is expected to be priced at 699 Yuan ($103), if this turns out to be true, Xiaomi already has a winner here.