Zeblaze Blitz Review: A Good Cheap Android Sports Smartwatch
I have been using the Zeblaze Blitz Smartwatch for the past few days and during this period, I realized that this is possibly one of better smartwatches out there in the market today that costs less than $100.
Read on my Zeblaze Blitz smartwatch review to see whether this sports watch is made for you or not.
Before that, I would like to thank Gearbest for sending this unit for review. You can purchase the Blitz at $79.99 on the website.
The video above pretty much sums up the Zeblaze Blitz Review, but if you want to read more, check out the written review below.
DESIGN:
Design wise, the Blitz is a very good looking smartwatch. The round face gives it a more natural look and the body reveals it is meant to be a sports smartwatch. The watch is mainly made out of plastic, but its pretty good quality, so I am happy with the built. You have markings around the display which also gives it a nice sporty touch. The sides are plastic as well, but it seems to have some kind of rubber coating. I haven't put this watch to scratch test, but I have been wearing it for the past few weeks, even while riding my motorcycle, and so far, no significant scratches.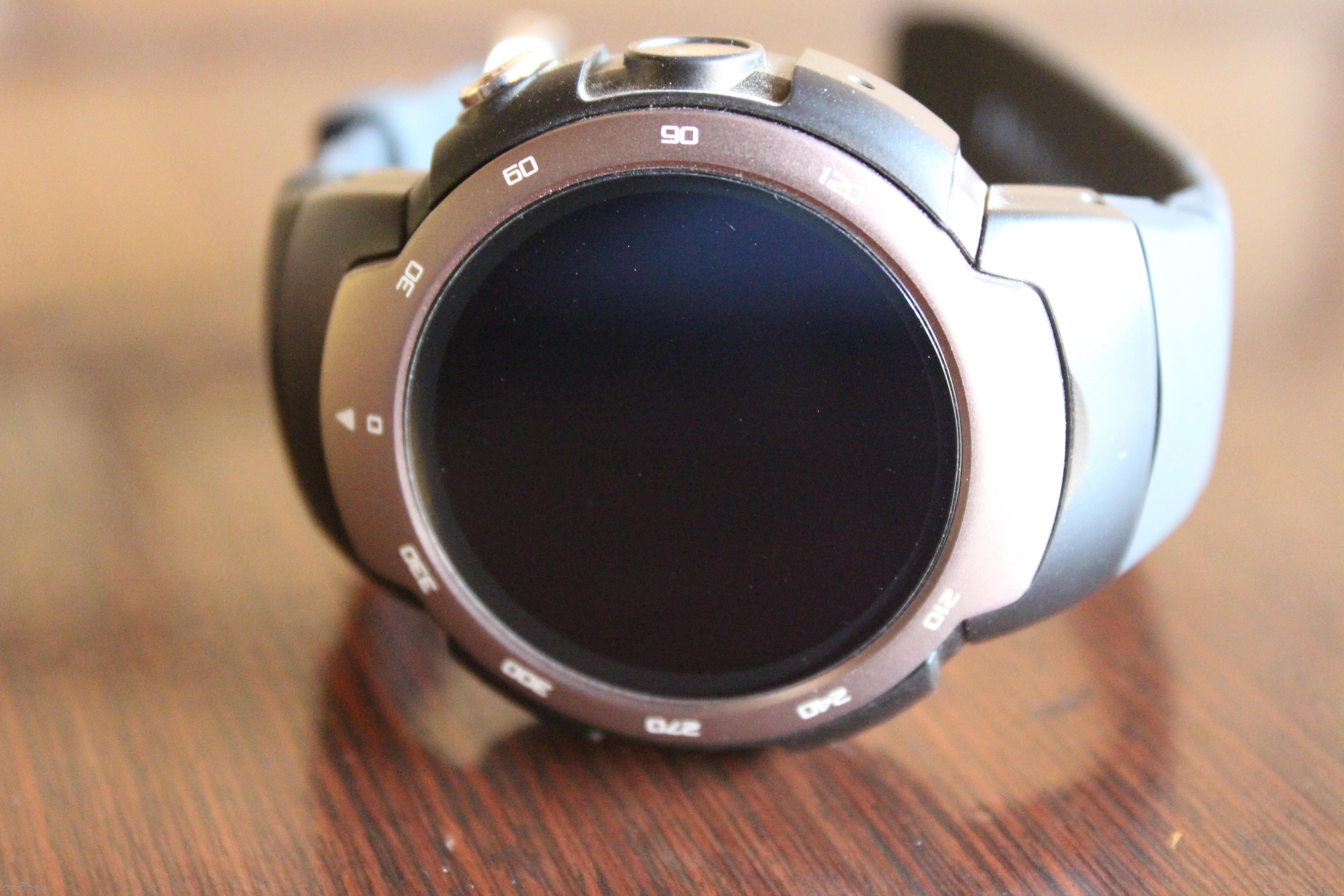 The backplate is made out of metal, and is removable, thereby revealing the SIM card slot inside. Like most watches these days, you have a screwdriver provided along with additional four screws in the box itself. The silicone strap is pretty decent, and does not feel cheap.
DISPLAY:
The display is one of the best features of the Zeblaze Blitz. It comes with a 1.33-inch 360 x 360 pixel resolution screen, which is pretty good for a cheap smartwatch. Add Corning Gorilla Glass 3 on top of it and you get a great display experience. On most days, keeping the display level to medium suffices, even when you are out. In case you are under direct sunlight, you may have to bump it up to max to make sure everything is visible on the screen.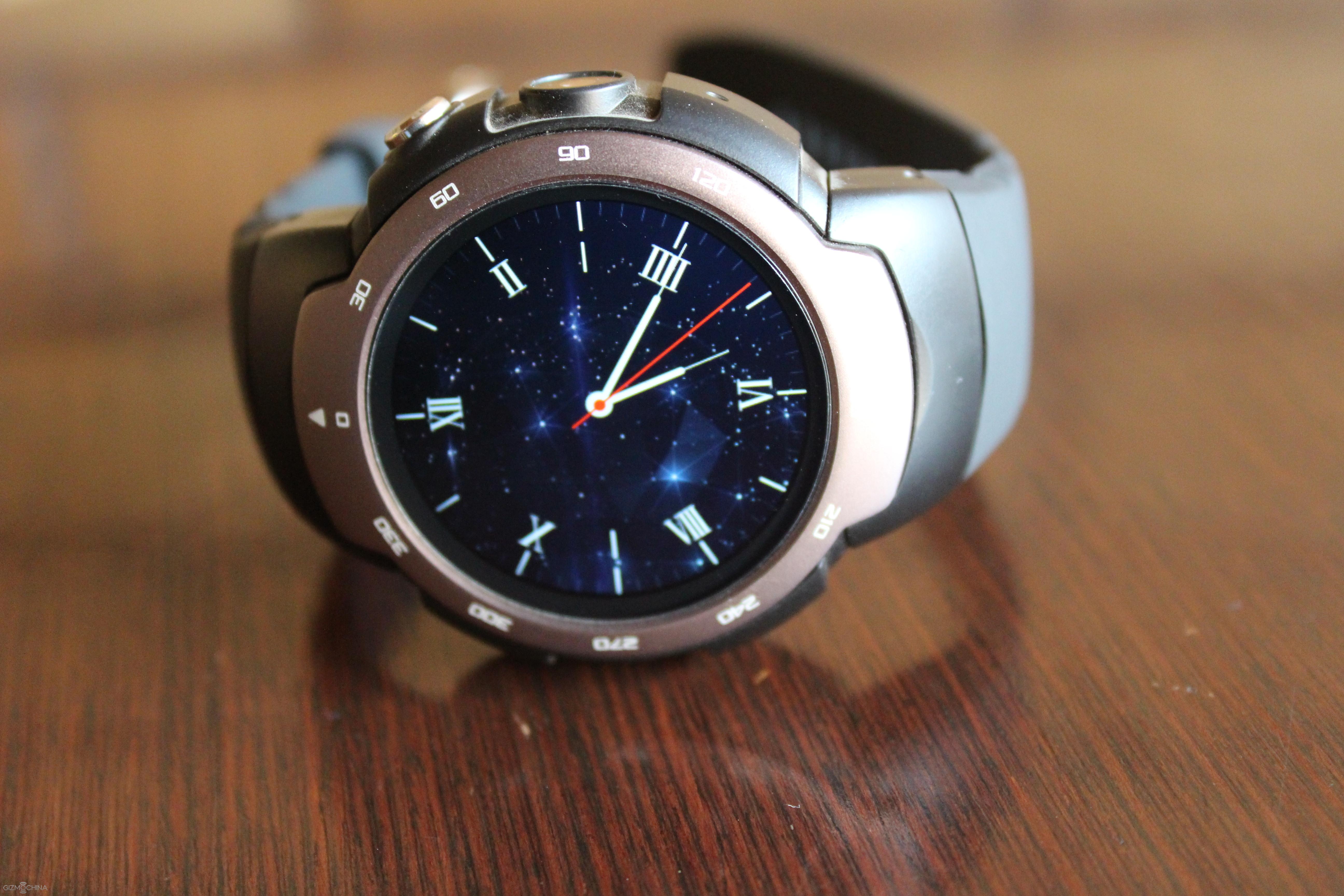 And yes, there's definitely Gorilla Glass on top as there were a couple of occasions when my wrist hit the wall and I was worried that the display was going to be scratched. But luckily, the display turned out to be just fine and I am happy that it had Gorilla Glass protecting it. Except for a very minor (almost invisible) scratch, the display is still perfect. I don't remember how I got that scratch, but note that I am not a super careful user when it comes to gadgets.
HARDWARE:
With MT6580 quad-core chip inside and 512MB RAM, the watch performs very well. Apps opened up quickly (for a watch) and I hardly any encountered lag while breezing through the UI. So, it won't disappoint in terms of its performance.
You have less than 2GB of ROM out of the 4GB inside, after apps and Android OS.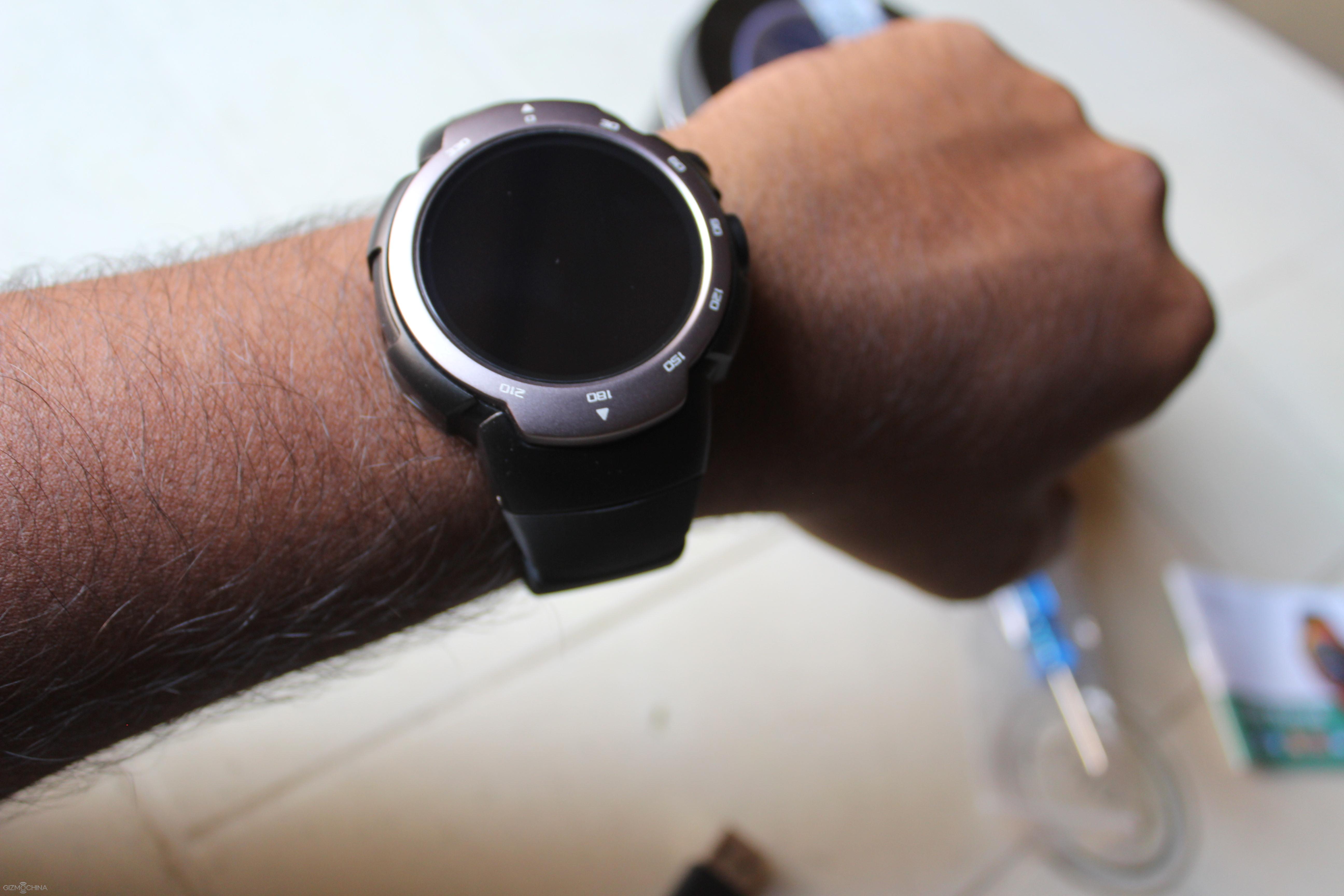 There is a 2MP camera on board as well, and to be honest, it's pretty good for a watch cam. You can capture pictures as well as videos using the watch and though the images are a bit grainy sometimes, on most occasions, it's good enough.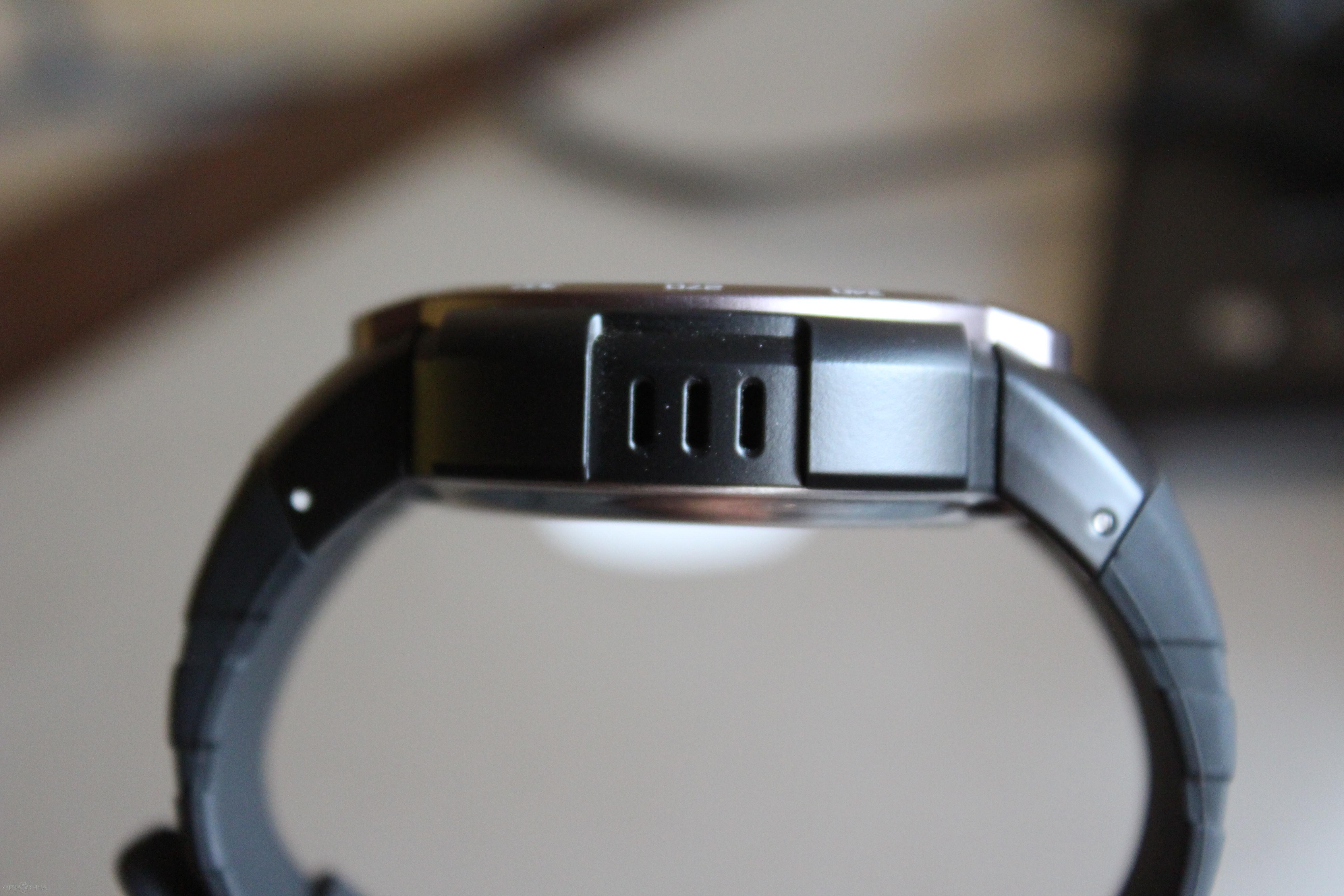 Thanks to the provided loud speaker, the Blitz manages to play music pretty well. It's loud enough on most occasions, which is pretty good, considering this is a smartwatch.
Even the GPS on board worked very well in tracking my location. I was surprised to see it work this well, and in fact, in a few instances, I managed to use the maps on the Blitz while riding my motorcycle. It's much easier and better than checking your phone often for maps.
INTERFACE:
The interface of the Blitz is simple and works very well. The transitions are smooth and fast and I hardly encountered any lag. You have a couple of theme options as well as options to change the app drawer style. As for the watch faces, there are 25-30 different watch faces and out of them, I personally found at least a couple of faces to be very good looking. A new update has added some more faces as well.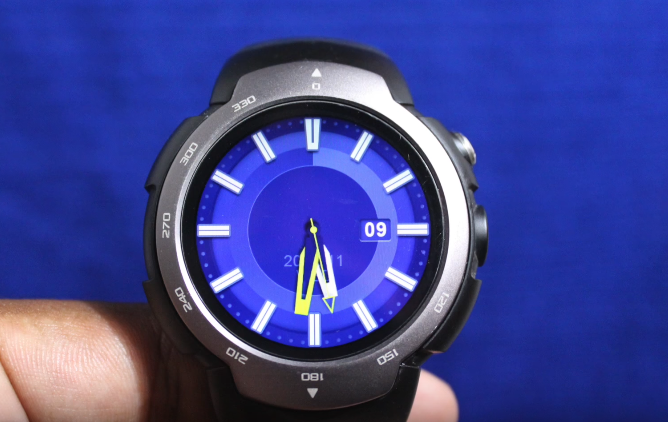 You can even install Google launcher or other launchers on the watch, but remember that this software itself seems to be a launcher on Android. So, you lose the watch face and other watch specific interface if you mess with it. So, my advice would be to stick with the stock launcher.
The standard launcher puts the watch face in the center. On the left lies the notifications menu, and on the right is the app drawer. On the top is the status menu and to its right lies the quick settings panel. Further to the right from the top shows you the number of steps taken in a day. From the watch face, go down and you will find the weather status. In my opinion, the overall UI is clean and functions well, which is good.
If you haven't seen the video above, I would say check it out for a complete UI overview.
FITNESS TRACKING:
This is one area where the Zeblaze Blitz managed to disappoint me. The pedometer on the watch is too sensitive and most days, even when I am sitting on the desk for the most part, the watch shows that I have crossed 10,000 steps. In comparison, on my Mi Band 2, it takes an hour of gym, a couple of hours of walk to cross the same 10,000 steps mark. So, it's too easy on the Blitz. Things have managed to change after a new update, wherein the pedometer is not as sensitive as it was before, however, still, you'll find the watch records around 8000-10000 easily on most days. I hope a future update solves this high sensitivity problem, as it is of little use if you are serious about tracking your steps and calories.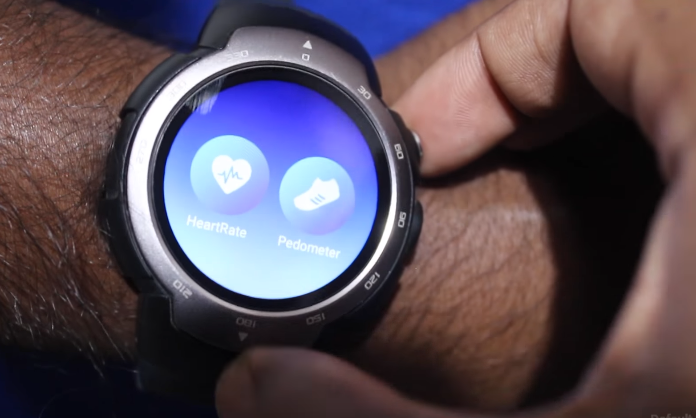 As for the heart rate sensor, it's yet another disappointment. For some reason, the sensor on my Blitz didn't recognize my heart rate on most occasions. It always said "put the sensor against your skin", when the watch was placed on my wrist. So, it must be some kind of issue with the sensor, even though the company markets that they are using a better Samsung chip.
So, when it comes to fitness tracking, I was really disappointed with the watch. Something like the $25 Mi Band 2 is so much better when it comes tracking these things.
PHONE FEATURES:
Since the Zeblaze Blitz is a smartphone as well, it's important to test it out whether it works well in this department. In this regard, I must say, the watch has impressed me. I managed to make a couple of calls using the watch and it was perfect. The person on the other side could hear me clearly and even I could hear him perfectly well. So, yes, you can use it as a phone.
Receiving messages was never going to be an issue, but typing one on the watch is a bit tiresome, since the keypad is too small considering the display is just of 1.33-inches. But you may get better with time, as you get used to the keypad.
You can practically install any Android app on the device, as you would do on a smartphone and apart from the small display, there shouldn't be a big issue using these apps on the watch. Running AnTuTu on the phone was smooth as well. Apps like weather also work well.
BATTERY:
Initially, the battery life was less than impressive, but now, things are better. The battery life has definitely improved after the new update, so if you already have the device, make sure you update it. The watch lasts for more than a day with mixed usage, which is much better than before. This goes on to show that a future update could make things even better.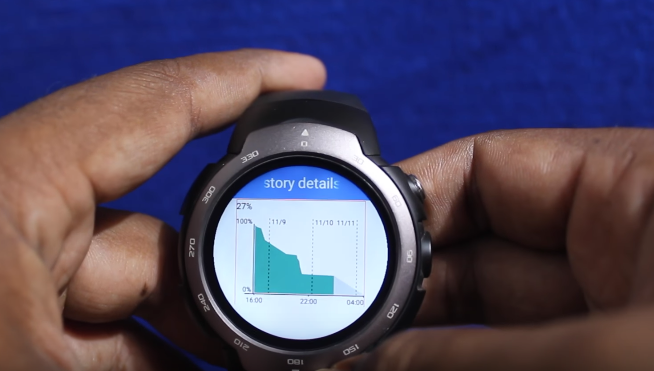 CONCLUSION: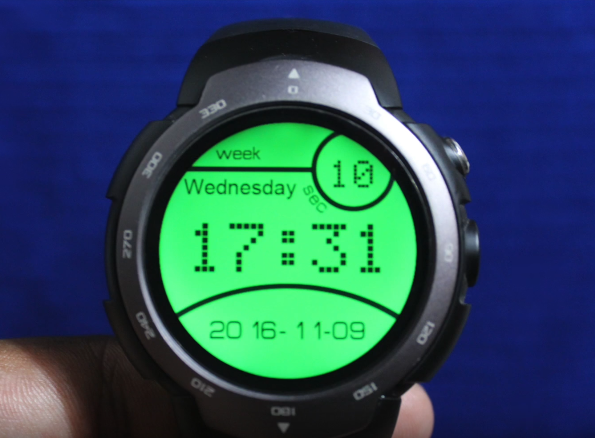 The Blitz is a great watch for first time smartwatch users. It comes with many features including a SIM card slot,  a good display, many watch face options and most of all, it is quite affordable as well.
GearBest Smartwatch Promotion: HERE
GearBest 11/11 Promotion: HERE
The Zeblaze Blitz is a decent sporty smartwatch that costs less than $100!