Meizu Teases Release of Flyme 6 OS on November 30
Meizu has again released another poster or press invite for its November 30 conference holding in China. This time around, the press invite contains another teaser and is captioned, "Make 6 Great Again" perhaps referring to its next Flyme 6 OS. This is coming on the heels of the "Make Helio Great Again" campaign first feature in its earlier press invite. We had also seen a teaser that suggested the Meizu X is th main smartphone for release on that day.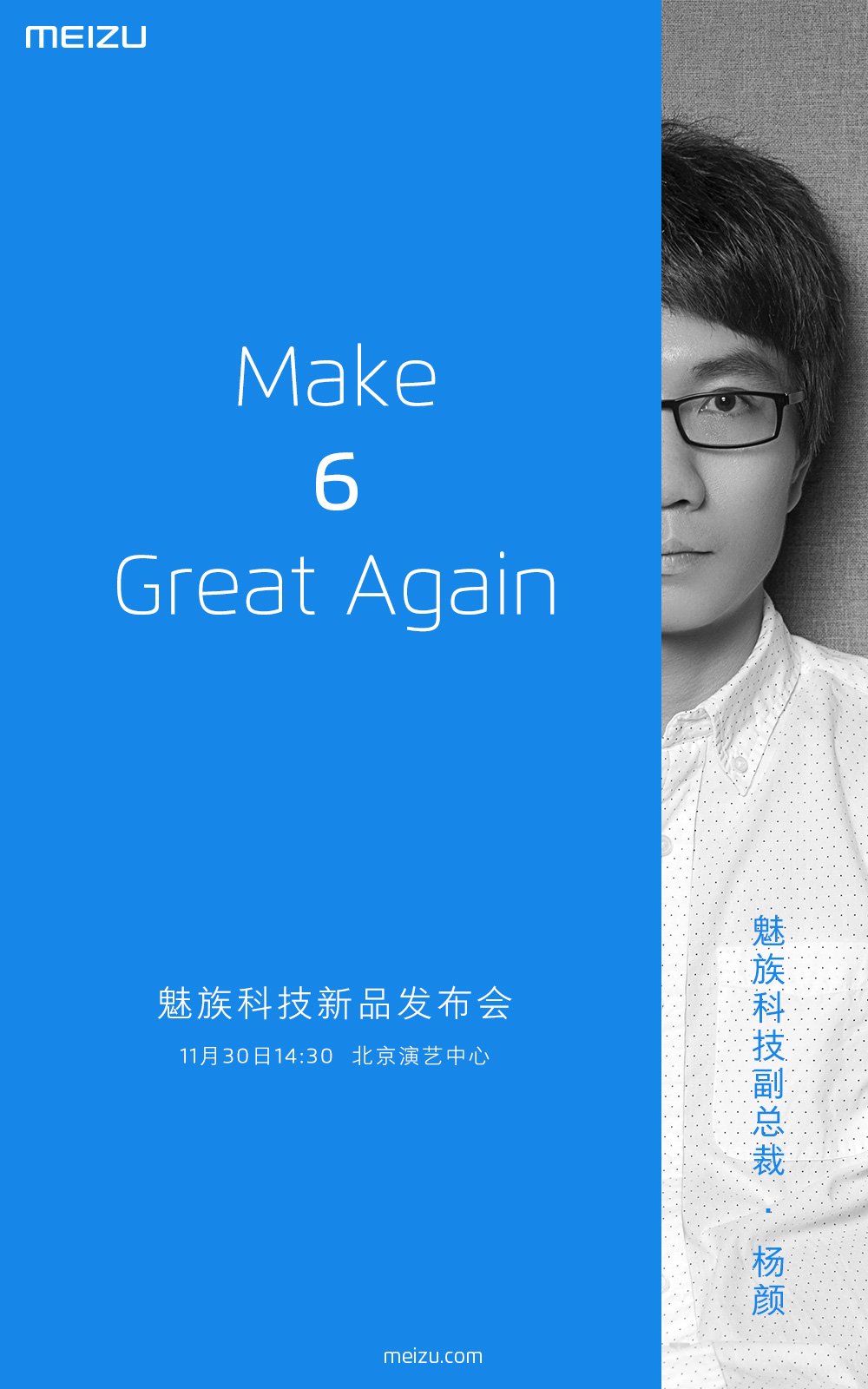 The latest "Make 6 Great Again" campaign likely points to the release of a new Flyme 6 operating system on that day, and probably pre-installed on the Meizu X. Recall that the Meizu X is said to be powered by a MediaTek Helio P20 chipset hence the "Make Helio Great again" mantra.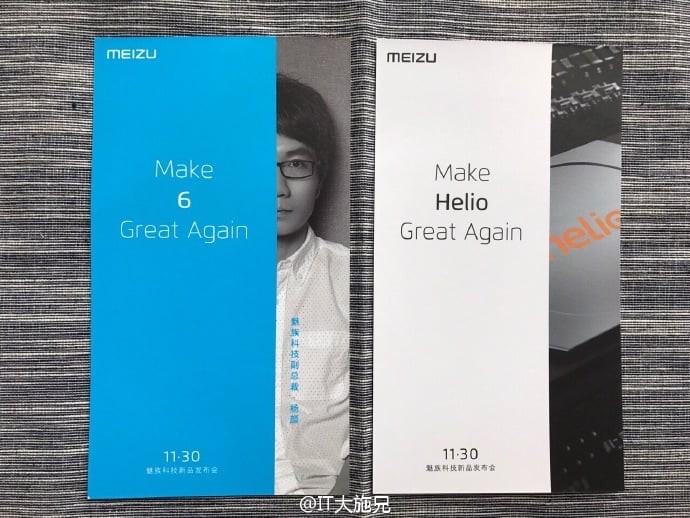 Read More: Meizu Could Release the Mystery Meizu X Flagship with Helio P20 on November 30
Fitting all the pieces together probably give us an idea of some key features of the mysterious Meizu X which include Helio P20 chip and Flyme 6 OS. The new Flyme 6 OS is said to be likely based on Android 6.0 Marshmallow instead of the latest Android 7.0 Nougat. We don't know for sure, so we'll wait till November 30 when all the packages would be unveiled.