Again Huawei P10 Renders Leak Revealing Key Design Details
A couple of renders of the Huawei P10 flagship has again featured in a fresh leak revealing some details about the design features. The P10 isn't expected till early next year but that hasn't stopped leaks about the device from coming out. The latest renders reveal the likelihood of a straight screen and curved screen version on the device that might likely be named Huawei P10 and P10 Plus.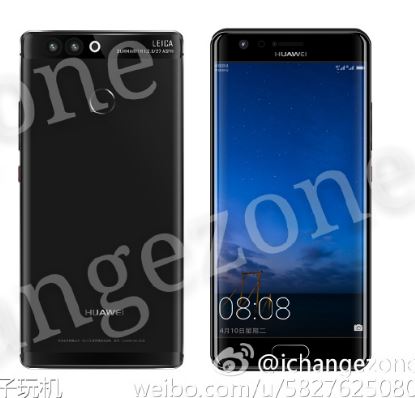 The renders show that the P10, just like the Huawei Mate 9, would come with an hyperboloid or curved screen version which in appearance isn't looking very different from the Samsung Galaxy S7 Edge. The device would also have a flat screen version whose render is also leaked and shows the device as not having a home key button.
However, the curved screen version seems to pack more spectacular features on the design of its front and back. Apart from the curved display, there is a front capacitive home key button, oblong in shape and lying just beneath the display. Remember the P10 is rumored to likely feature same underglass ultrasonic fingerprint sensor found on the Xiaomi Mi 5S. But in a curious twist, the leaked renders also reveal the presence of a rear fingerprint sensor that is round in shape.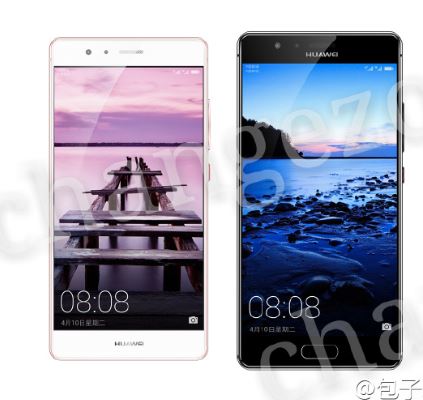 The dual Leica rear camera can be seen aligned in a horizontal plane and having a round shaped LED flash just by their side. Apart from that, the Huawei P10 is likely to come with a more attractive body than the beautiful Huawei P9. The leaked renders suggests the device would feature a glossy glass body on the back as well as its dual tone LED flash having a round shape.

Read more: GFXBench Benchmark Test Reveals Huawei P10 Specs
In the specs arena, the Huawei P10 is tipped to feature a 5.5-inch 2K display and will be powered by a Kirin 960 chip supported by a 4GB / 6GB RAM. The device is rumored to have seen some improvements in its cameras from the P9 which would improve its performance in low light conditions.