Meizu Flagship for 2017 Will Use Helio X30 Chip Says Insider
by Habeeb Onawole Nov 28, 2016 2:33 am6
Meizu's closest friend at the moment is probably Mediatek. They have worked together on all the Meizu phones released this year and still have two more set to be released before the end of December. First is the dual-camera Meizu X which will launch on November 30 and the second is the Meizu M5 Note scheduled for December 6. And according to an insider, Meizu's 2017 flagship will be powered by either a Helio X30 or Helio X35.
The news about Meizu using a Mediatek chip for its next flagship isn't new as a tech analyst already mentioned it a couple of weeks ago. Now that an insider has confirmed it, all we have to do is wait for the device to launch.

Mediatek's Helio X30 chip is the first 10nm chip to be announced and should start production early next year. The deca-core chip will consist of a tri-cluster of Cortex-A73, Cortex-A53, and Cortex-A35 cores. The new chip promises a lot of improvement in power consumption and performance.
READ MORE: Likely Images of Meizu's Flyme 6 User Interface Leaks
Mediatek seems to have stepped up their game with the Helio X30 as it has gotten positive comments following its announcement. It might still not be able to compete with Qualcomm in terms of GPU performance but we are sure it will trump it in some other areas.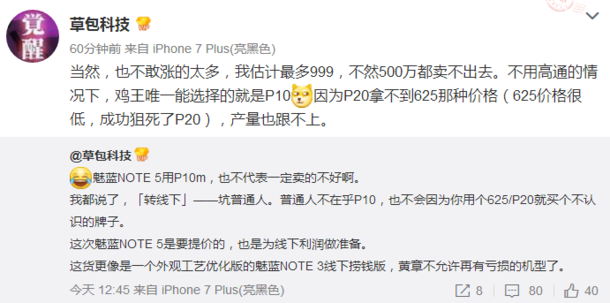 The Meizu insider in his post also revealed that the Meizu M5 Note which will have a Helio P10m SoC will disrupt the market with its price. The M5 Note is expected to cost just ¥999 ($145).