Yet More Details About the Huawei Concept Phone Emerge
It's been in the news for a while now that Huawei will release its own concept smartphone sometime this month. That was being treated as a rumor but it seems to have gotten confirmation from a reliable source. Chief Scientist at Huawei-owned Watt Laboratory, Dr Li Yangxing may just have confirmed the existence of the concept machine when he was announcing the breakthrough Huawei has made in Graphene-Assisted battery technology. The scientist added that the battery has been commercialized and Huawei plans to announce a phone with the super-quick charge function by late December.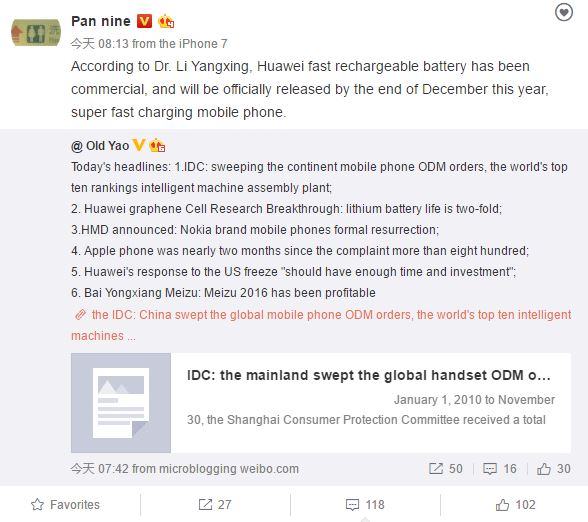 This stance was re-echoed by analyst Pan Jiutang who also added that the device would feature fast-charging technology. The well-known industry analyst had earlier hinted that the concept phone would feature Samsung's customized four curved screen and would be equipped with a number of sensors as well as capable of achieving artificial intelligence.
Read More: Huawei's Own Concept Phone Tipped For Release Next Month
In addition, the Huawei concept phone is said to come without physical cameras at the front and rear, fingerprint sensor, no visible physical capacitive keys, neither is there any visible speakers, headphone jack or any other physical feature except the curved screen. This is likely because the Huawei concept phone would come with a set of peripherals such as headsets, smart band or watch, external camera and even implant device. It is also rumored that Huawei would likely manufacture just the concept phones while the other peripheral devices would be manufactured by third parties.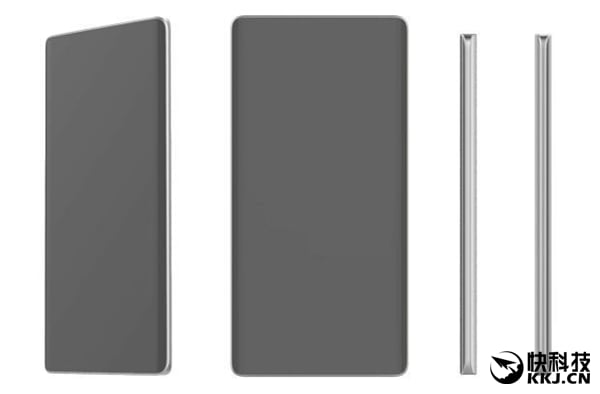 We can say for sure if these details about external peripherals are true but we now know we should be expecting a spectacular device from Huawei any moment from now. Also that the device would likley have a large curved display as well as a large batter with super fast charging technology.