FIIL Carat Pro Wireless Earbuds Revealed: Audio Coaching, Voice Commands, Heart Rate Sensing & More
FIIL,a startup backed by the popular Chinese rockstar, Wang Feng has just released a brand new Wireless earbuds for fitness enthusiasts, the FIIL Carat Pro. The earbuds are specially designed for those who would like to maximize their fitness regime with the help of advanced technology. The earbuds will soon be listed on kickstarter and aims to raise $50,000 in the next 40 days.
Today, there are hundreds of good wireless earbuds available in the market, so what makes the FIIL Carat Pro special? Well, it's the focus on maximizing the user's fitness goals. There are many features that make these earbuds special. For example, it boasts of real-time audio coaching and heart rate monitoring.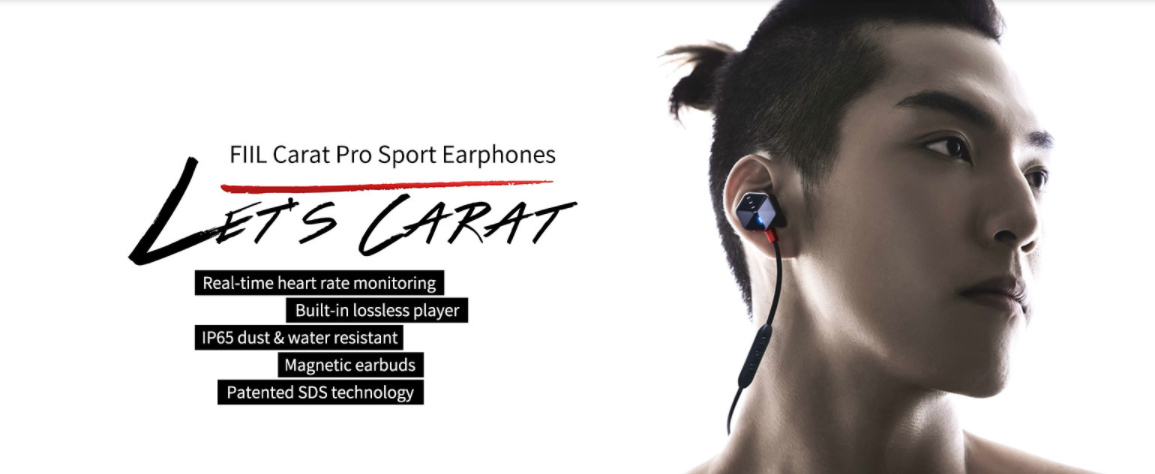 The FIIL Carat Pro earbuds make use of the PerformTek Precision biometrics technology. Hence, the tracking of various data by the device, like heart rate, step count, calories etc should be quite accurate. The one touch sport button is also something that helps organize your workout. A Single press of the button will tell you the exact step count, heart rate, duration, speed and other essential data of your exercise regime. Double press the same sport button and the earbuds will start collecting a new round of data. Just double press the button again to end the workout.
Another highlight of the Carat Pro is that it doesn't have to rely on a smartphone to play songs. The earbuds can store up to 4GB of songs, which should come to around 1000 tracks in MP3, WAV, FLAC or AAC formats. The earbuds accept voice commands, so just asking it to "play Roar by Katy Perry" will be enough to start the song. Further, you can control the volume as well as tracks via the provided buttons. You can accept calls via the same buttons as well. If you are connected via Bluetooth, you can even stream via apps like Spotify.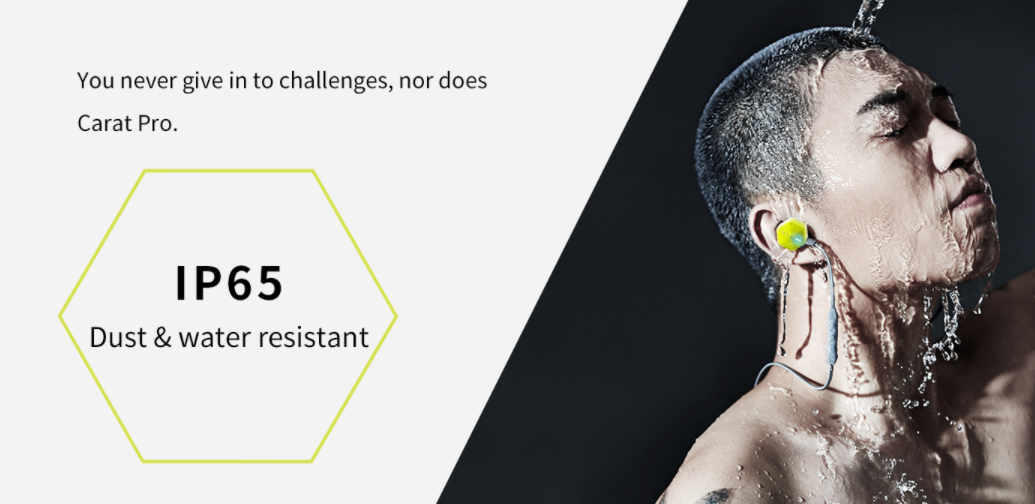 Carat Pro's highlight feature is the patented Speed Dependent Sound Technology (SDS). The tech basically speeds up and slows down the sound effects according to the intensity of your workout. For example, if you are working hard, the Carat Pro will automatically pump up the music and similarly, dial the music down when you are relaxing. There's a special FIIL+ app as well which helps you to choose between different workout modes like running, yoga, biking etc for accurate tracking.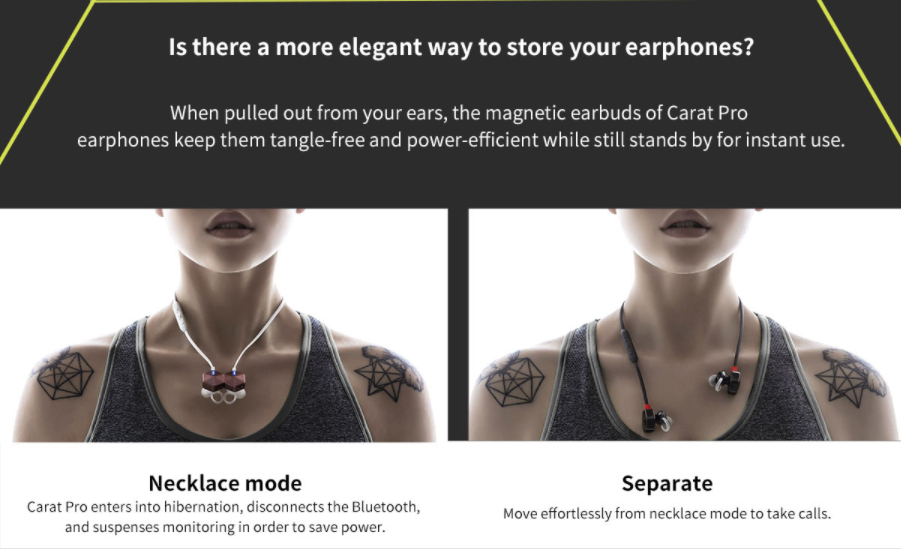 As for the battery life, the FIIL Carat Pro can run for nine hours in the local mode and up to six hours on Bluetooth mode in a single charge. It takes about an hour and a half to charge it back to 100%.
It will be up for pre-order at $59 soon. Check out this link for more details.