AnTuTu Releases Top 10 Flagship Smartphones In November: Snapdragon 821 Dominates
AnTuTu has a tradition of releasing the list of top smartphones benchmarked on its app. We have been covering the top 10 list for the past few months and just now, AnTuTu has released the top 10 flagship smartphones in terms of performance for the month of November. Given that we have seen a couple of new Chinese flagships released in this period, there is no surprise that the list has a few changes.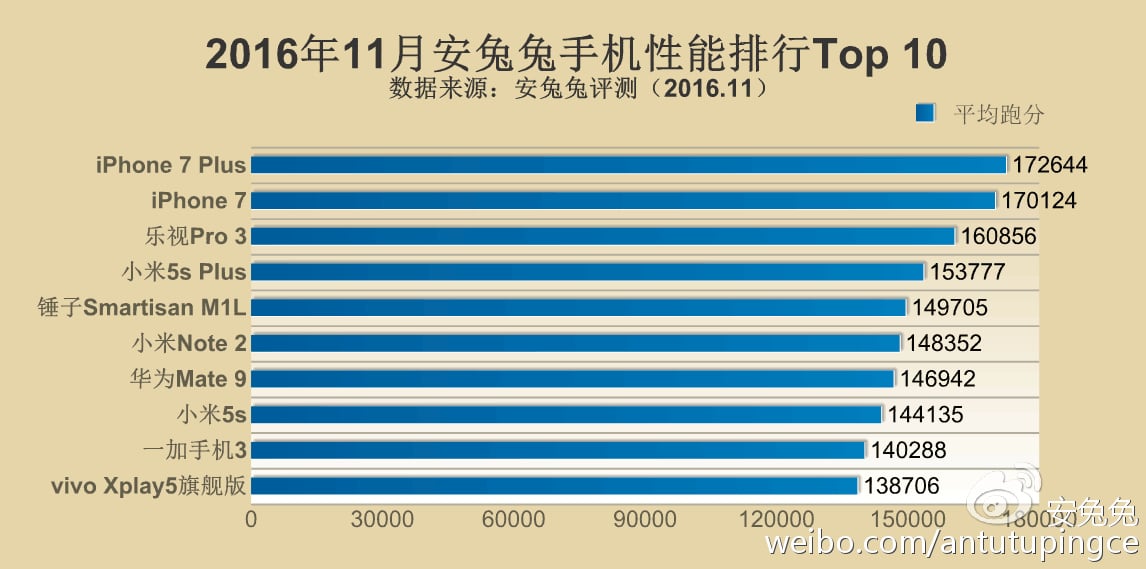 The Xiaomi Mi Note 2 and the Huawei Mate 9 are the two new additions to the list. Of course, there was the OnePlus 3T launch, as well as the Meizu Pro 6 Plus launch, but we will see them added to this list only in the month of December. This is because this list is compiled by calculating the average scores with data from at least 2000 models. So, despite the Mi Note 2 launching in October, it only made it to the list in November. Similarly, the data for the Xiaomi Mi Mix is still inadequate to be included in this list.
In terms of performance, Apple's iPhone 7 and iPhone 7 Plus are still on top. The best Android flagship is still the LeEco Le Pro 3, which is a steal at its sub-$350 price tag. The Pro 3 is followed by Mi 5S Plus and Smartisan M1L. The next two in the list are the new additions in November, namely the Xiaomi Mi Note 2 with an average score of 148,352 and the Huawei Mate 9 following close behind with an average score of 146,942. You can read our review of the Xiaomi Mi Note 2 from here.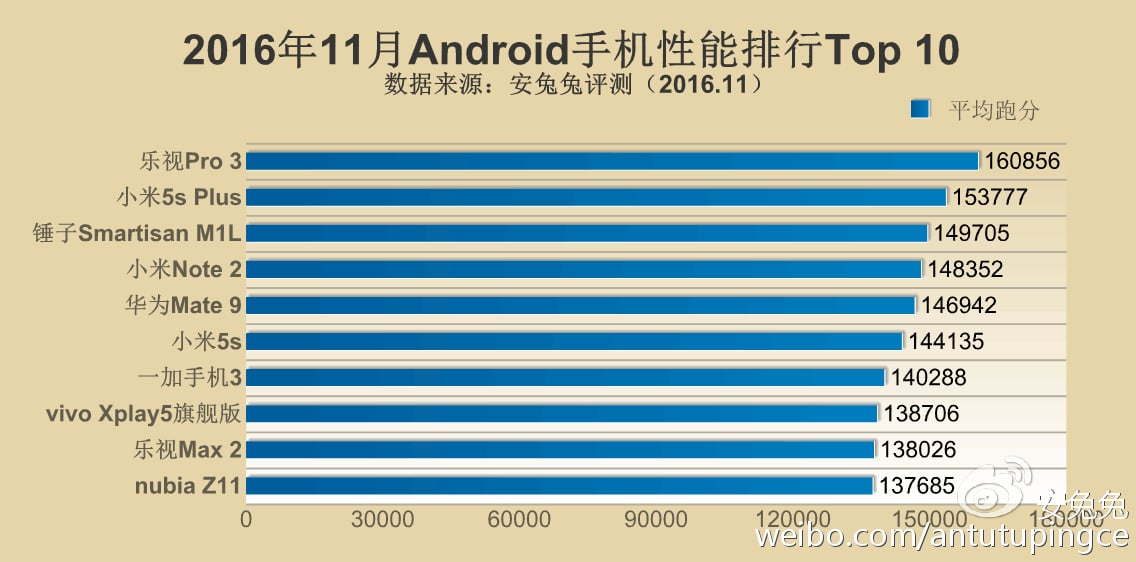 Seeing the Mate 9 in this list clearly shows how much Huawei's Hisilicon chips have progressed in the past couple of years. AnTutu also noted that Huawei recently removed the temperature control restrictions on the Mate 9's Kirin 960 via a new update which helped the chip inside to unleash its full GPU potential, helping it improve its overall scores.
The list also clearly shows that Qualcomm's Snapdragon 821 chipset rules the Android flagship market.