Gree Phone Featuring Snapdragon 835 Chip Rumored As Underway
Qualcomm just announced the Snapdragon 835 chip and it wasn't surprising that the Samsung Galaxy S8 is said to be the first device to use the new system-on-chip. It also wasn't surprising either that Xiaomi's next flagship is rumored to be the first domestic device in China to use the chip. What is coming out as a surprise is that Gree, a relatively less known electronics manufacturer will use the SD 835 chip on its next Gree phone.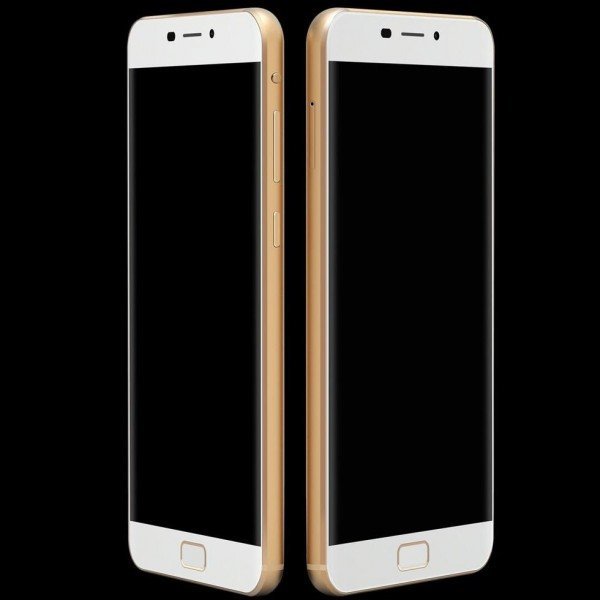 Well-known industry analyst, Pan Jiutang, made the disclosure that the company is working on a Snapdragon 835 project which is underway. The analyst made this known in a Weibo post while disclosing that the Chinese company was in the process of releasing a 5.5-inch smaller version of the Gree Phone 2 which hit the market sometime in May this year with a 6-inch display.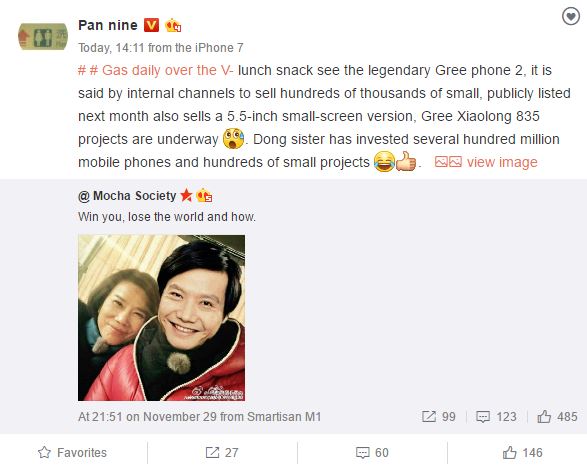 Read Also: HMD Global Oy Officially Unveiled As the New Home of Nokia-Branded Phones
The Gree Phone 2 came with a Snapdragon 820 chip on board as well as 4GB of RAM, 64GB of internal storage, an 8MP front camera and 16MP rear camera setup. The Gree Phone 2 was priced around 3,300 Yuan so we expect the next flagship with SD 835 to be way more. That won't be anytime soon, though, as the Galaxy S8 which would be the first to have the SD 835 SoC won't drop until next year.