Nokia 6 Features Military Grade Body That Can Withstand Extreme Environments
Nokia was at one time the favorite of not a few globally, many of whom are still endeared to the brand long after its long hiatus from the mainstream mobile phone market. Retrospectively, earlier Nokia phones don't really tickle because of their sleek look but more especially because of their rugged, durable body build. They come so rugged that there have been reports of Nokia phones stopping a bullet from piecing the holder. If you are wondering if the Nokia 6 is as durable as earlier phones, here is the answer.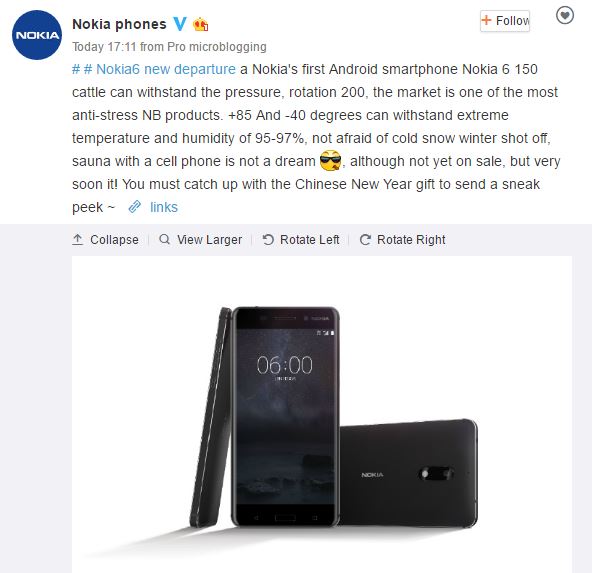 With the release of the Nokia 6, Nokia has stated via its official Weibo page, that the mid-range device features a military grade body which can withstand a wide range of extreme condition. Conditions the device is touted as capable of withstanding include extreme temperature, high humidity, snow, water etc, according to the Weibo post.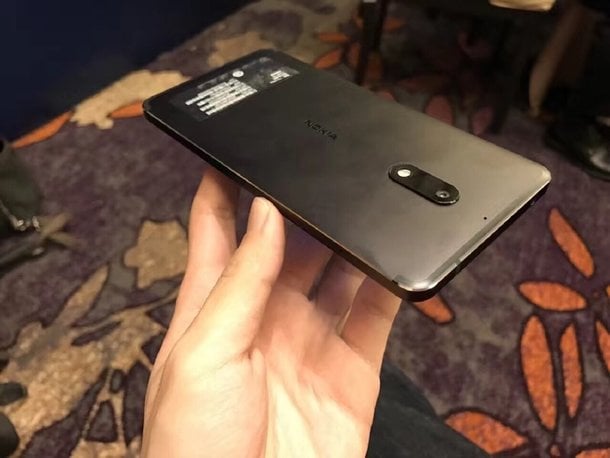 Nokia phone's build quality has always been top of the pack and Nokia under HMD Global Oy, is looking to  maintain that high standard. Even under Microsoft, the Nokia Lumia still maintained the tradition as can be seen from the Nokia Lumia 900 whose stress tests video is featured at the end of this article.
Read More: Nokia 6 Unboxing & Hands-on Images
The pocket-friendly Nokia 6 is likely going to go on sale during the Chinese spring festival which is coming up later this month. It carries a price of 1699 yuan ($245 USD), which we had felt was on the high side. However, with these features it just might be worth that price.
(source)