New Production Models of Redmi 4 Has Thinner Screen Borders
by Habeeb Onawole Jan 17, 2017 7:02 am5
The Redmi 4 was released in November as the successor to the Redmi 3 and its many variants. It does sport a new design similar to its sibling the Redmi Note 4 and still maintains the low price the series is known for.
However,  the Redmi 4 has that annoying black border that surrounds its screen, a feature common to low-priced Chinese phones. Seems Xiaomi has heard the complaints from users and has decided to fix the issue albeit to a certain degree and quietly too.
It has been noticed that new batches of the Redmi 4 sold at the company's official mall since January 11 now have considerably thinner black border lines. It isn't gone completely but it is thinner and if you look at the image below, you should notice the difference quite clearly. You will also notice that the phone looks shorter, so I guess the production mould must have been changed completely.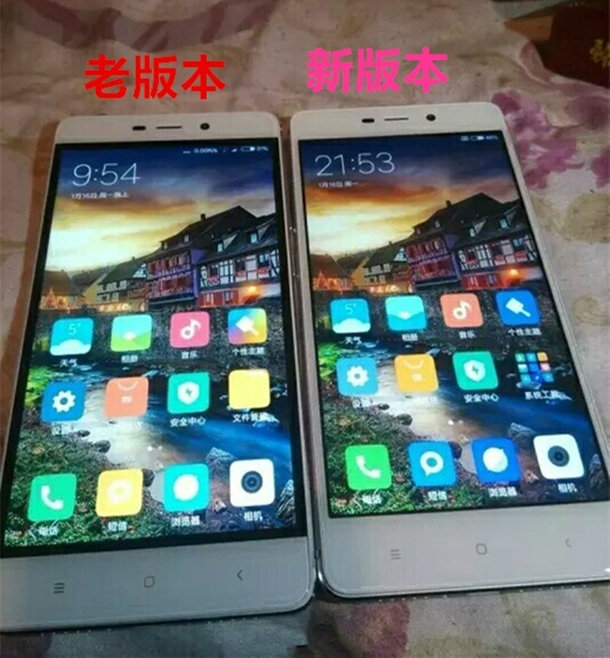 It's worth adding that the new version looks a lot like the Redmi 4a, which already came with thin bezels. So, we will have to wait and see if the new version ends up looking like the one shown on the right.
The price still remains the same and you still get a 5-inch HD display, a Snapdragon 430 processor, 2GB/3GB of RAM, and 16GB/32GB of storage. There is a 13MP rear camera with PDAF and a 5MP front facing camera for selfies. And even though the Redmi 4 has a smaller display, it still has the same 4100mAh battery capacity as the bigger Redmi Note 4.
READ MORE: Xiaomi Aims to Exceed 100 billion Yuan ($14.5 billion) in Sales in 2017
So if you are out to purchase the Redmi 4, you might want to ask the seller if he/she has the new batch with the thinner border or probably just delay the purchase for a couple of weeks till they have the new batch.