Samsung Galaxy S8 & S8 Plus Cases Leak in Latest Video Revealing Startling Details
Despite the fact that they are still a long way from becoming official, the Samsung Galaxy S8 and S8 Plus have both been popping in and out of the news quite often of late. We haven't been lacking renders of both as well as we have had cause to set our eyes on a couple of renders. If the purported renders were apparently inaccurate, then we'll rely on the prototype of the protective casing to get an idea of how they will look like. Added to the leaked photo of the S8 and S8 Plus casing, a video has also leaked featuring the Galaxy S8 and S8 Plus casing.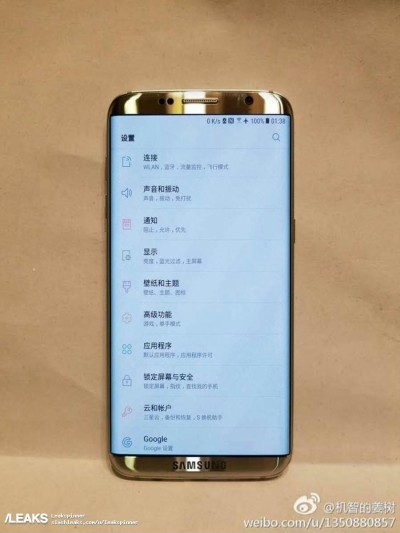 The leaked casing comes from accessory shop MobileFun one of Samsung's accessory manufacturers. MobileFun apparent put up this video to analyze the likely features of the Samsung flagships like screen size, ports, and other external features. From the analysis, the Galaxy S8 may still come as a 5.1 or 5.2-inch device as its casing could fit the Galaxy S7 and a Note 7 dummy quite well. The Galaxy S8 Plus casing, however, shows a larger smartphone in its screen size. Even though the S7, S7 Edge and Note 7 squares up in length with it, there is a noticeable gap at the edges showing it is wider.
Read More: Samsung Galaxy S8 Rumors: Official Launch Date in the U.S., Europe is March 29?
Also, the video gives an analysis of the port opening on the casing and it shows the ports on the upcoming flagships are rather weird looking, smaller than the standard ports on Samsung's smartphones. Also, seems like Samsung will include an S-Pen stylus on the Galaxy S8 as there is an opening for that as well. You can check out the entire video from down below.