The rumor mill has been consistently spilling beans on the Lenovo Moto G5 Plus, but now details of the regular Moto G5 has also surfaced. Both the smartphones are expected to get unveiled at Mobile World Congress (MWC) 2017.
At the end of the previous week, the Moto G5 received certification from FCC (Federal Communications Commission) in the U.S. Its listing on FCC has revealed some of it specs. The smartphone will be equipped with a 3000 mAh battery enabled with Turbo Charging feature from Motorola.
The FCC documents have also revealed that the package of Moto G5 will also include a DTV Dongle television tuner that is compatible with Android devices. With NFC onboard, the smartphone will also carry support for Android Pay. A Brazilian blog has also revealed several details of Moto G5 that has a model number of XT1672.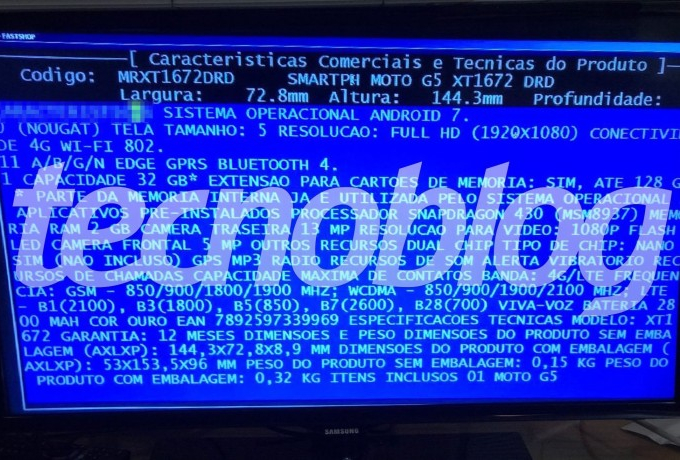 Related: CPU-Z Ran on Moto G5 Plus, Reveals Majority of The Specs
It has a 5-inch screen that offers a full HD resolution of 1920 x 1080 pixels. The device will be running on Snapdragon 430 chipset that will be coupled with 2 GB of RAM. It is expected to feature a native storage of 32 GB and it will also feature a microSD card slot. The Moto G5 is speculated to come loaded with Android 7.0 Nougat OS.
Its rear camera will be of 13-megapixel whereas its front-facing shooter will be of 5-megapixel. Even though the FCC listing has stated that Moto G5 has a 3,000 mAh battery, the Brazilian blog has reported that the smartphone will include a 2,800 mAh battery.
Speculations suggest that the larger battery belongs to Moto G5 and the smaller one is of Moto G5 Play. Both the smartphones are expected to come with similar specs. However, the Moto G5 is pegged to feature 3 GB of RAM.
The arrival of the smartphone is rumored to be drawing near as it is not only listed with FCC but also it has been approved from Brazil's Anatel certification body. Like the Moto G5 Plus, it is expected to come in color choices of Silver and Gold. There is no information available on the pricing of Moto G5.
(source)