Graphene-Powered Mobile Power Bank Unveiled, 5,000mAh Full Charge in 10 minutes
Huawei first brought to our attention the power of graphene in the manufacture of battery for mobile devices when it announced in conjunction with Watt Laboratories that it had achieved a breakthrough in the technology. While we were still expecting Huawei's durable batteries, up from the sidelines sprang a new company WPG who developed a mobile power bank using graphene.
Being a small startup, the WPG needed funds to commercialize their power bank and as a result, they put it up for crowdfunding on Jingdong. The product was listed as WPG Graphene lightning mobile power bank and the plan was to raise 100,000 yuan. That figure was soon achieved in no time and yet the support kept coming in for the product. As at the time of writing, the project has achieved 216, 810 yuan and it keeps rising. Just so you'll be aware, the product will still be open on crowdfunding for the next 11 days, so expect a monumental figure at the end of the crowdfunding exercise.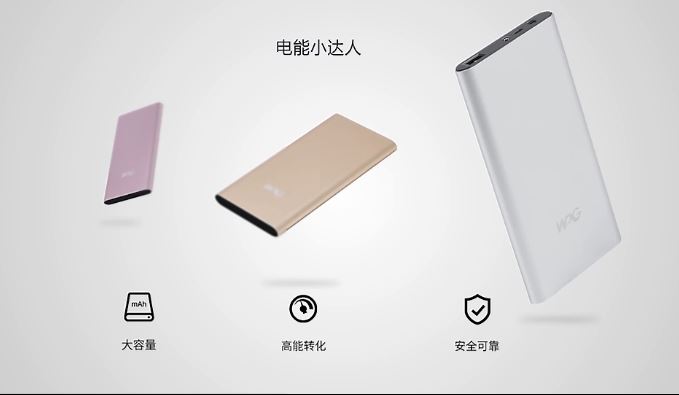 Perhaps participants are encouraged by the revelation that the 5,000mAh graphene mobile power band only needs 10 minutes to achieve a full charge. There is also a 1,000mAh capacity version and both support 12V / 5A fast charge. The power bank also supports other ratings such as 5V / 3A, 9V / 2A, 12V / 1.5A, and has a maximum power output of 18W. Despite these power capabilities, overheating won't be one of its challenges because of the presence of graphene.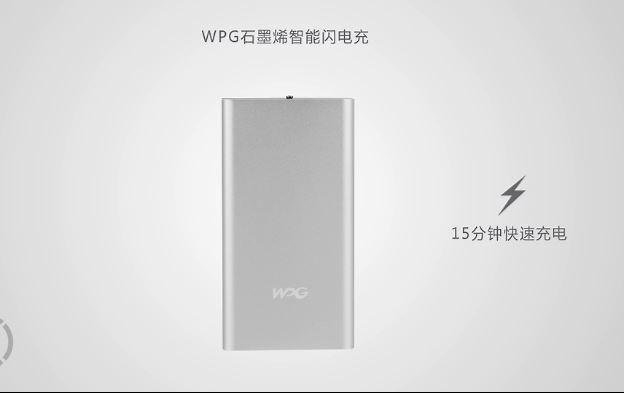 Read Also: Huawei Achieves Breakthrough in Graphene-Assisted Battery Technology
The WPG Graphene mobile power bank comes in sterling silver, matte black, gold and rose gold colors. As to when it would be available and price tag, they are not yet stated.
(source)