The Lenovo A12 is a Downgraded Yoga Book with a Larger Display
by Habeeb Onawole Feb 6, 2017 3:52 am1
One of the devices that really caught my eye last year was Lenovo's Yoga Book. The Yoga Book is quite an interesting device. The Yoga Book is a tablet that is designed like a 2-in-1 device. But unlike other 2-in-1s with a physical keyboard, the Yoga Book ditches the physical keys for a touch-sensitive surface that doubles as a writing pad and a Halo keyboard, giving you basically three input modes. The Lenovo A12 is not much different but skips some features.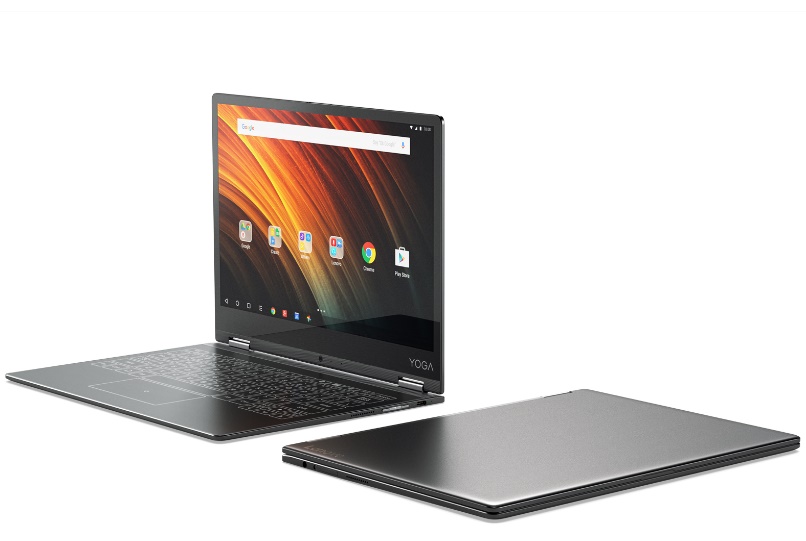 Lenovo A12 Design and Specs
The Lenovo A12 comes with a 12.2-inch anti-glare 720 x 1280 display. For some folks that might be a good thing size wise but compare it to the Yoga Book's 10.1 inch 1920 x 1200 display and you'd wish Lenovo had made it a FHD screen.
You can use the Lenovo A12 in laptop mode, tent mode, lay it flat out like a mat or fold the halo keyboard completely backwards into tablet mode just like the Yoga Book, thanks to the hinge design. The hinge system is however different in both devices. Instead of the watchband style in the Yoga Book and more expensive Yoga laptops, it uses a double hinge system. It does the job but chances are it is not as rugged as the watchband style.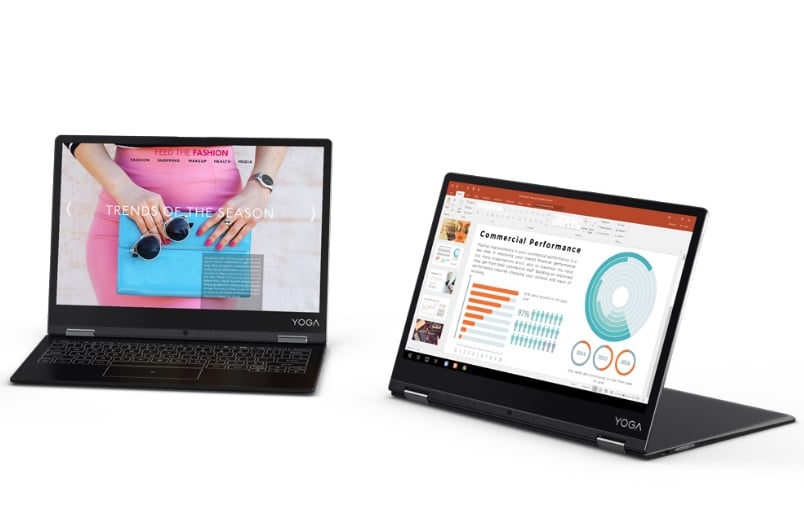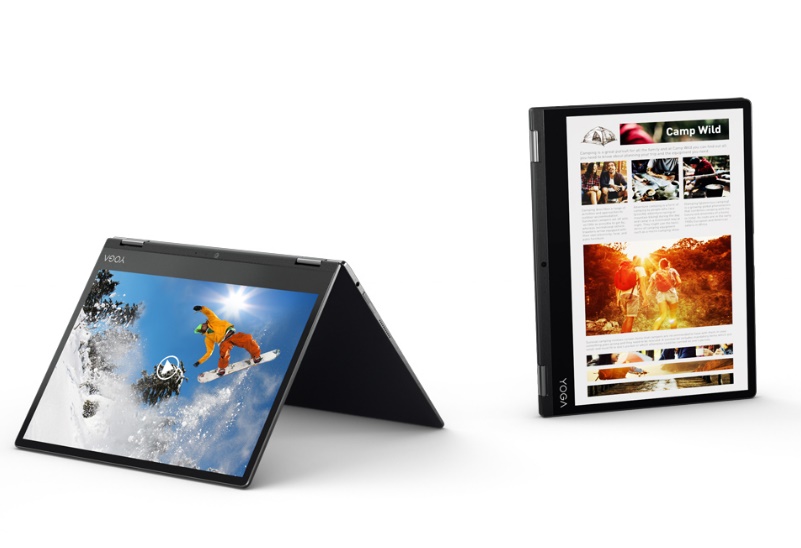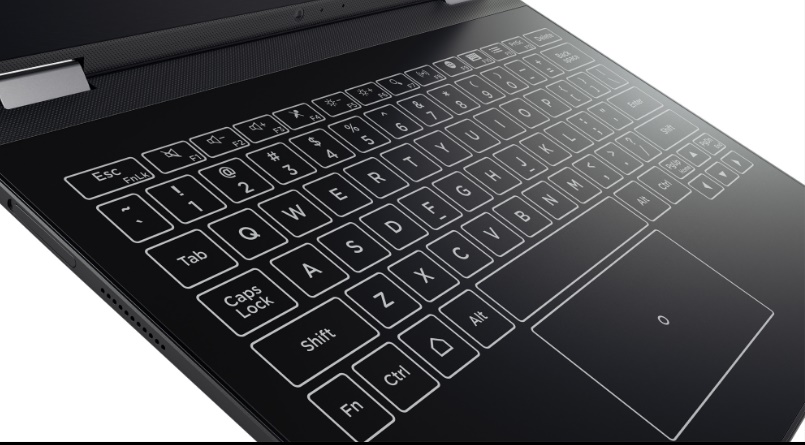 The Halo Keyboard works practically the same way as in the Yoga Book. There is haptic feedback, artificial-learning software, and built-in prediction. One thing it doesn't have is the writing pad function of the Yoga Book. This lets you place a sheet of paper over the halo keyboard and when you write or draw on it, it shows up on the screen. The Yoga Book  is also bundled with a pressure sensitive stylus for writing directly on the keyboard surface.
READ MORE: Chuwi HiBook Pro Vs Lenovo Yoga Book Comparison
The Lenovo A-12 tones down on the specs too. There is 2GB of RAM and 32GB of storage which is half of what you have on the Yoga Book. There is an Atom X5 processor which has been discontinued by Intel. Lenovo's choice of processor as explained by a spokesman is that "When Intel made its announcements about Atom, the Yoga A12 was already well in development. Intel has nevertheless committed to keeping the Atom X5 in the market to support the Yoga A12 and other products."
The Lenovo A12 will ship with Android 6.0.1 with multi-tasking features. There are dual speakers with Dolby Atmos and Lenovo says you should get up to 13 hours of battery life on a single charge.
Lenovo A12 Price
The Lenovo A12 will sell for $299 when it goes on sale on February 8 on the official website. It will be available in gunmetal grey or rose gold. For $200 or $250 more, depending on if you want an Android or Windows version you can pick up the Yoga Book which has double the RAM and storage but a smaller screen size with a better resolution.