Only The High-End Meizu M5S will Have Fast Charging
by Habeeb Onawole Feb 11, 2017 2:22 am1
The Meizu M5S is generating a lot of buzz with its fast charging feature. The mid-range device is set to launch on the 15th of February and judging from the teaser image released by Meizu, the device should launch with fast charging technology. The official invitation for the event also includes a 9V/2A charging adapter, further confirming the feature.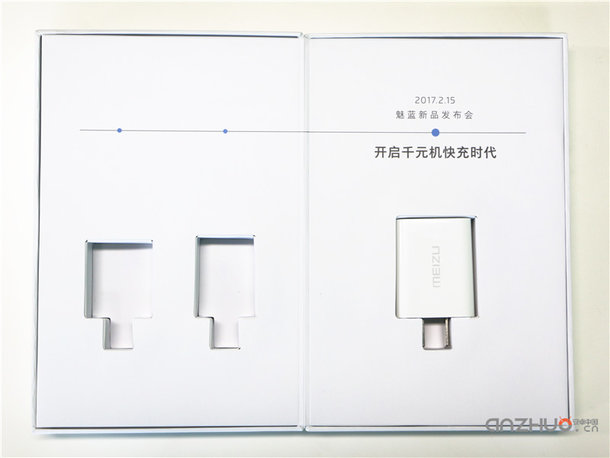 However, earlier this week a Weibo user posted pictures of the device and the included charger which surprisingly is a 5V/2A (10W) adapter. The conclusion was that it doesn't have fast charging. But we all know there are fast chargers with that same power rating, so the assumption was that it was just a slower form of fast charging. Upon testing the charger, he was able to get 10% charge in a span of 10 minutes which sadly is slow, ruling out the case of it being a fast charger.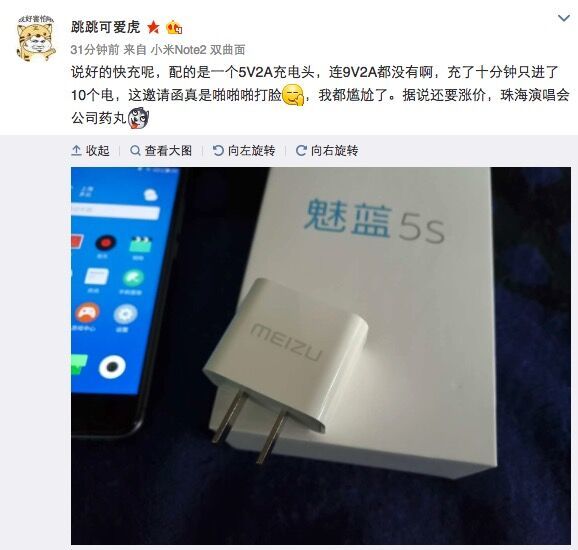 So how come the invitation has a 9V/2A charger and the phone doesn't ship with one? It turns out that there are two variants of the Meizu M5S and the higher-end variant is the one with the fast charger.
READ MORE: Meizu Patents New Shopping Technology that Uses Picture Recognition
The Meizu M5S will have a 5-inch model with 2GB RAM and 16GB ROM that ships with a 5V/2A charger. There will also be a 5.2-inch version with 3GB of RAM and 32GB of built-in storage that ships with a 9V/2A charger. The smaller variant will be priced at ¥999 (~$145) and the larger variant will sell for ¥1199 (~$174).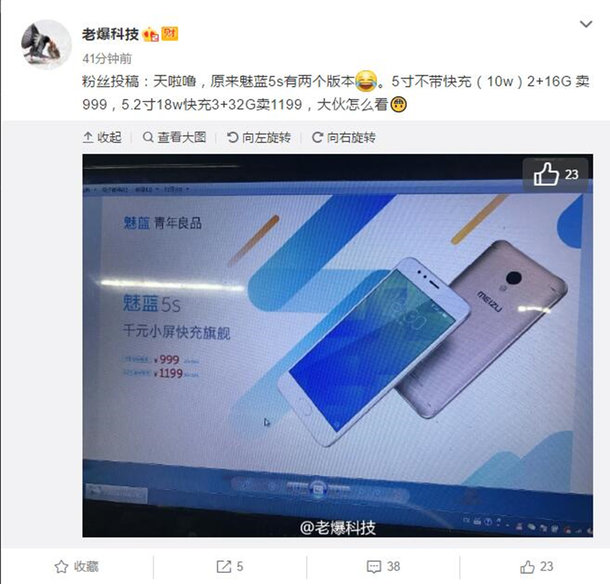 So that clears the air on the fast charging technology of the Meizu M5S. At the end of the day, the choice of which to buy lies solely with the buyer.
(Source)