Huawei Watch 2 unveiled: Android Wear 2.0, SD 2100 chip, NFC & Lots of Features
Huawei recently launched the P10 and P10 Plus flagships at MWC 2017 and in addition to the two smartphones, the company also announced its latest smartwatch, the Huawei Watch 2. The Huawei Watch 2 joins LG's smartwatch as the first two watches which runs on Google's Android Wear 2.0.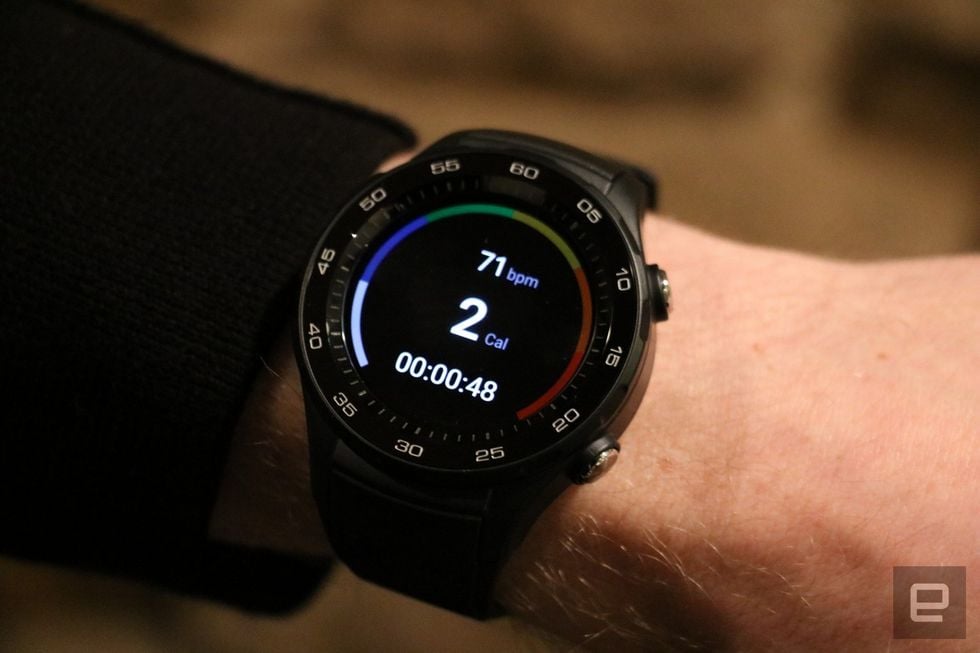 Apart from Google's latest OS running inside the Huawei smartwatch, the Watch 2 comes with a sportier body and equally has a Classic model with a black paint job and leather straps. The Watch 2 sports a circular 1.2-inch face. The display is surrounded by etched ceramic bezels which add a premium feel to the device. It is powered by a Snapdragon 2100 chipset and features NFC which can be used for Android Pay. There is also the prospect of LTE support onboard, depending on your region.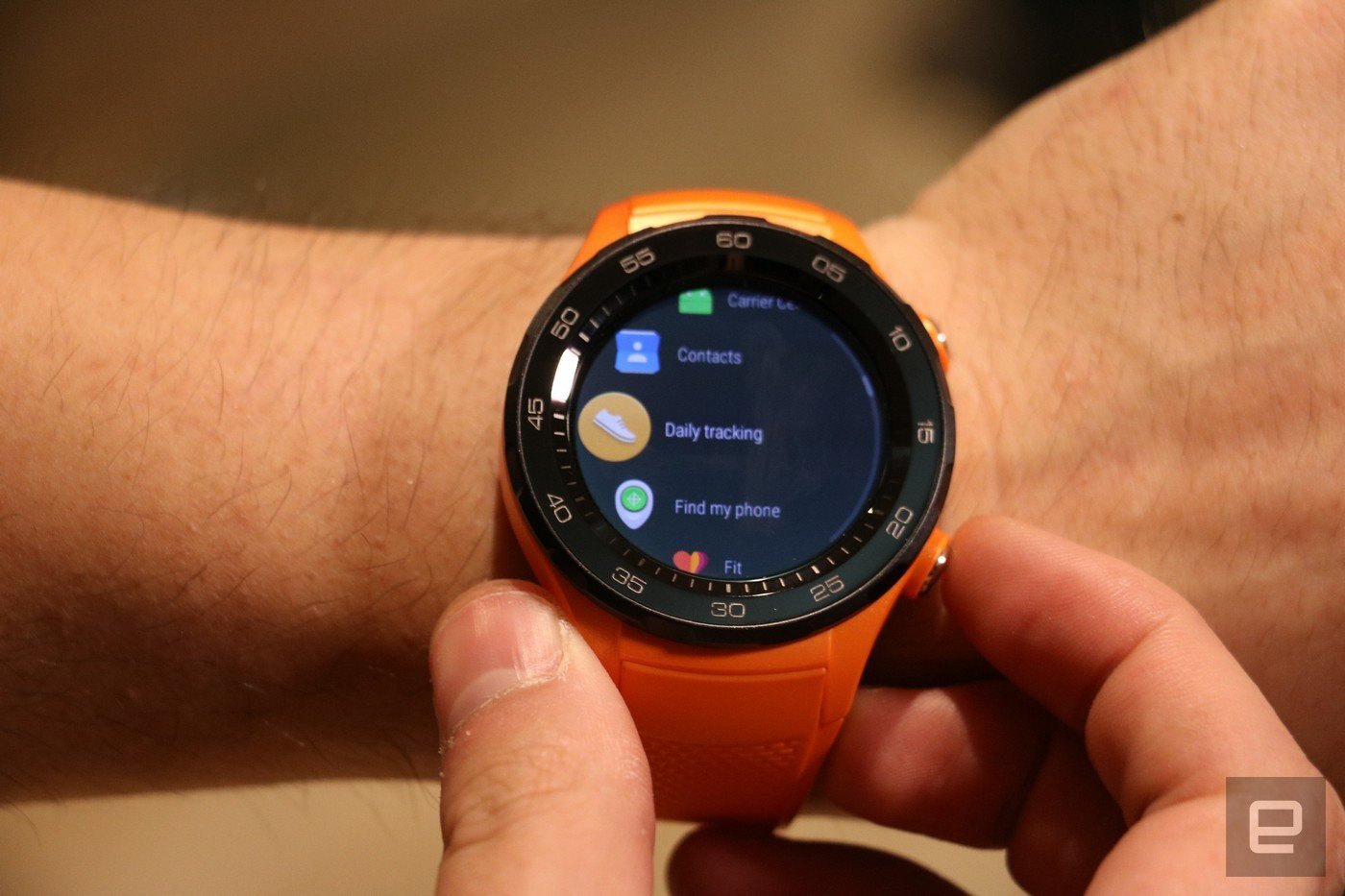 The Watch 2 is a complete fitness band, packing features like heart rate monitor, fitness features for monitoring activities like running, cycling or working out on the treadmill. There is also IP68 level of protection against water and moisture, so there is no cause for concern about using the device in wet conditions. Huawei did well in cramming a large 420mAh battery inside the device which can last up to 25 days under the Watch mode. Under normal usage, though, the smartwatch can last up to 2 days.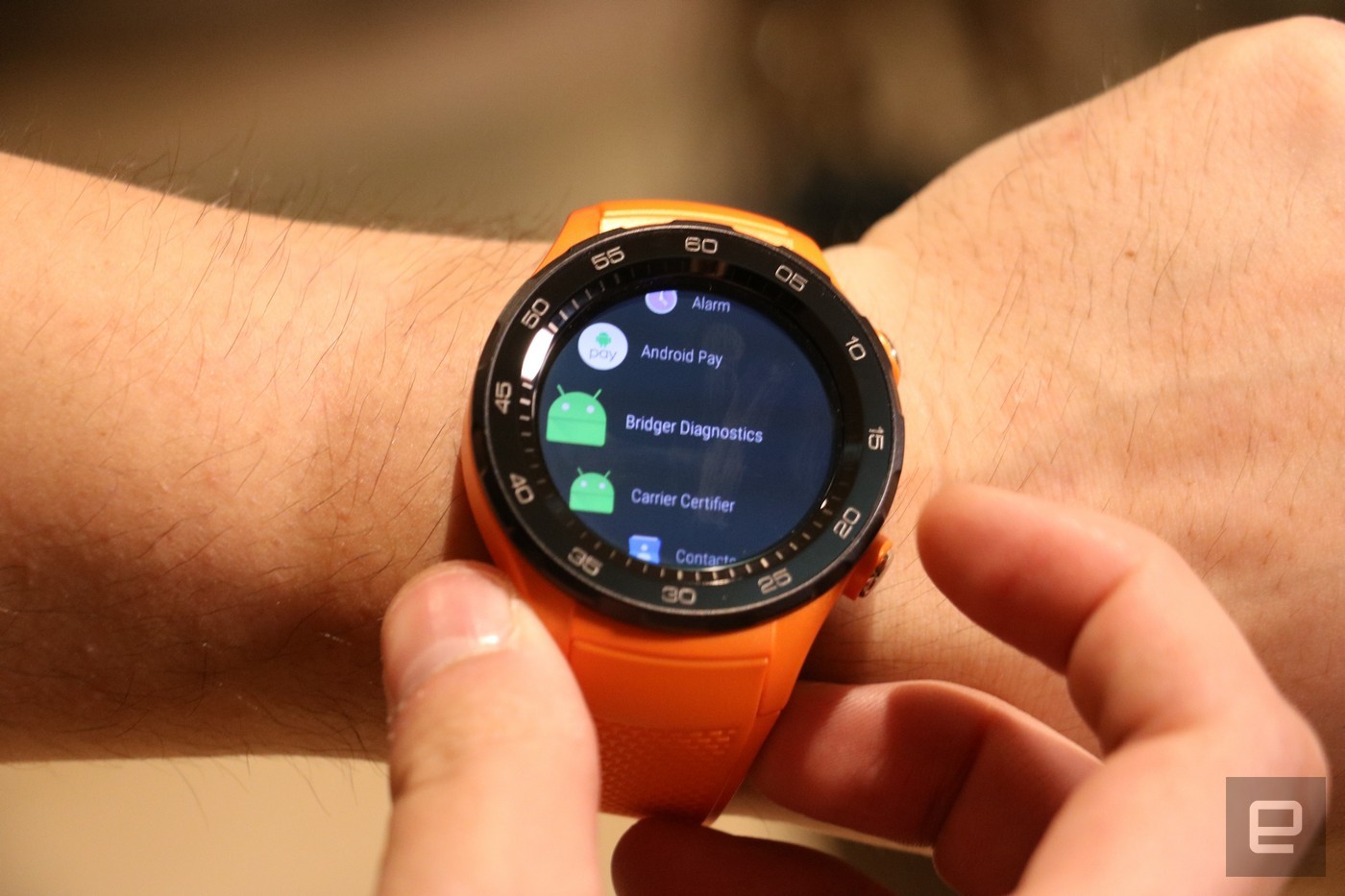 Read Also: Huawei Launches the Huawei P10 and P10 Plus
The Huawei Watch 2 also comes in gray, yellow, black and bright orange variants and carries a price tag of 329 Euros ( around $350). The device will start shipping to the US in April, while some European countries would get a feel of it earlier on in March.