Qualcomm Snapdragon Processors to be Rebranded as Snapdragon Mobile Platform
by Anvinraj Valiyathara Mar 17, 2017 5:27 am0
In order to position its products in a better way to its customers, Qualcomm will undergo brand redesigning before it launches its next-generation products.  The first change that Qualcomm wants to introduce is that it won't be referring to Snapdragon as a processor, but as a platform.
Even though the semiconductor industry has used the word "processor" for the technology that powers advanced devices, Qualcomm says that the term is an insufficient way to describe it. It has further stated that Snapdragon is not just a processor, but a technology that comprises hardware, software and services. Since it cannot be described as a processor, Qualcomm will be calling it "Qualcomm Snapdragon Mobile Platform."
The Snapdragon Mobile Platform will be a way to let the customers know it is not just a SoC (system-on-a-chip) that comes with CPU, GPU, DSP and integrated modem, but also includes a wide range of other technologies such as Quick Charge, DAC, Wi-Fi, fingerprint reader, and touch controllers. These technologies coupled with the SoC deliver the best user experience not only on smartphones but also on other verticals like mobile PCs, IoT and automotive.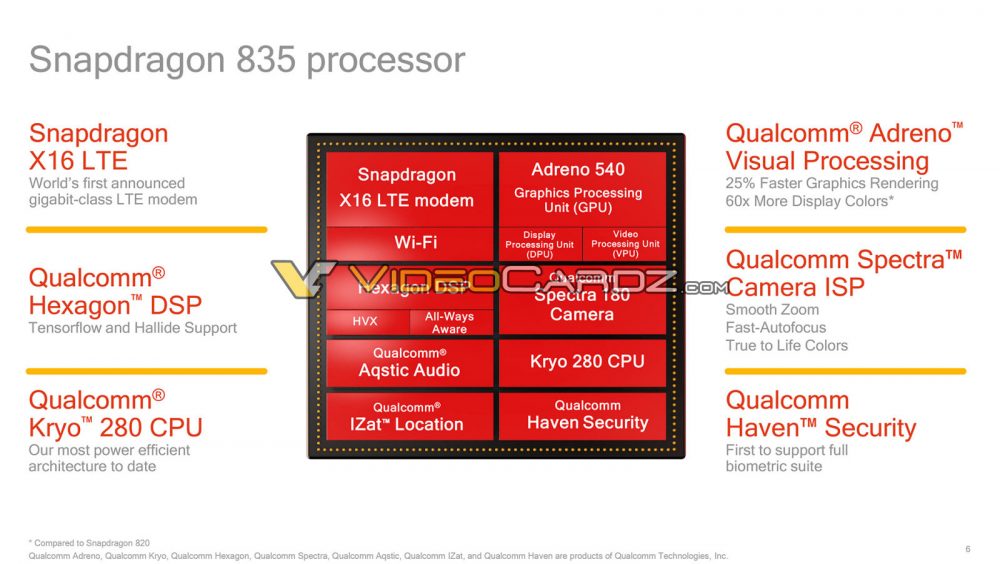 Related: Qualcomm Announces March 22 for Snapdragon 835 Asia Launch. Expect Working Prototype.
In future, "Qualcomm Snapdragon Mobile Platform" will be only used for its premium mobile platforms. So, the low-powered Snapdragon 200 series will be referred to as "Qualcomm Mobile."  By this way, it will distinguish entry-level solutions from flagship and high-end mobile platforms. It indicates that Qualcomm wants to show that Snapdragon is a topnotch brand. The upcoming Snapdragon 835 is a premium mobile platform that can even power a full version of Windows 10 PC.
In technical sense, Qualcomm may have taken a right decision in rebranding its Snapdragon processor as it includes more technologies other than CPU and GPU.  However, it may not make much of a difference to the consumers as the "Snapdragon" name is credible enough for customers to make a purchasing decision. The rebranding decision for the company can be a good way for Qualcomm to see its suite of technology to its OEMs who purchases hardware and software from it.
(source)