New Snapdragon 835 Benchmark Results: Crosses 180,000 Points on AnTuTu
by Habeeb Onawole Mar 22, 2017 2:33 pm1
Qualcomm's Snapdragon 835 processor has been put through a number of fresh tests. These new tests are also a comparison with other chips such as Apple' A10, and the Snapdragon 820, 808, 805 and 800 chipsets.
First we see how the Snapdragon 835 compares against the other processors on GeekBench 4. Qualcomm's new processor scores 2048 points in the single-core test and 6484 points in the multi-core test. Comparing it to the others, we see the SD835 ranks highest in the multi-core test. Only Apple's A10 chip comes close with 5610 points.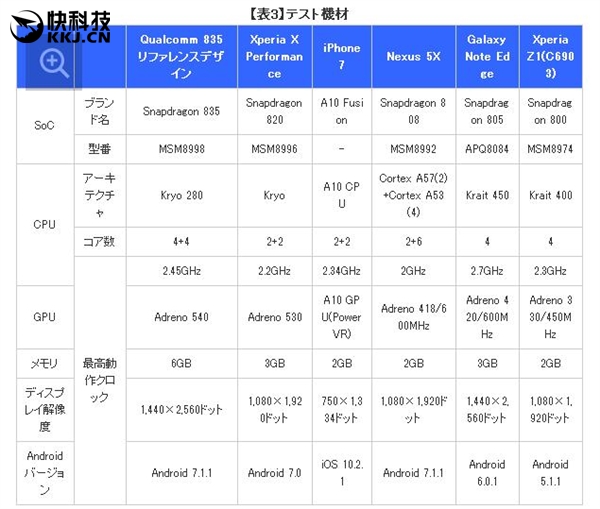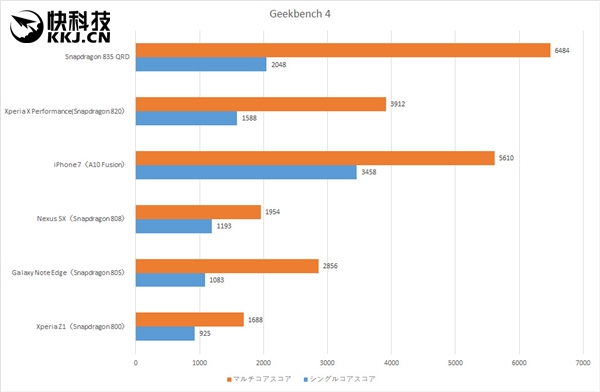 However, the roles are reversed when it comes to the single-core test results. The SD835 does surpass its other Snapdragon comrades but it lags behind the Apple A10 which records a total of 3458 points.
The next benchmark test is PCMark Work 2.0. PCMark is a test that combines performance and battery efficiency of a device as a complete unit instead of as separate components. The test is broken down into Web Browsing 2.0 which measures the performance when rendering a page; Video Editing measures the performance when playing, editing, and saving a video; Writing 2.0 and Photo Editing 2.0 measures the time taken to open, edit and save a document and image respectively; and last is Data Manipulation which measures the time it takes to parse data from a variety of different file formats. The test will also help see how the Snapdragon 835 will fare when it starts showing up in Windows 10 devices later this year as the PCMark test for Windows is a bit similar to that of Android.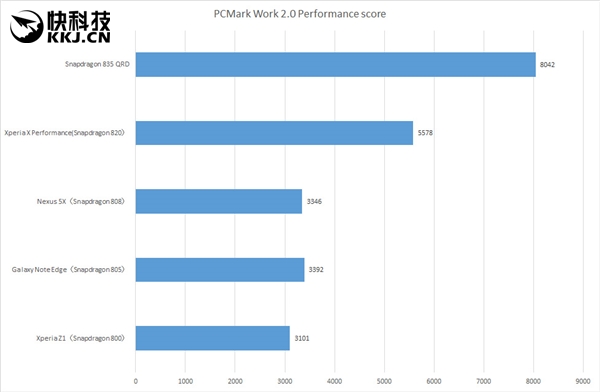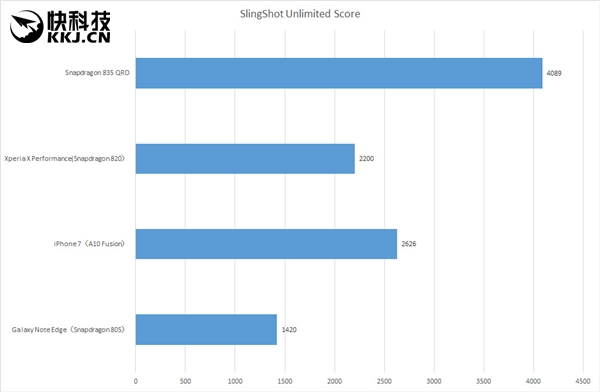 The result shows the Snapdragon 835 test device taking the lead with 8042 points. Next is the Snapdragon 820 toting Xperia X Performance with 5578, the Nexus 5X (Snapdragon 808) with 3346, the Galaxy Note Edge (Snapdragon 805) nets 3392 points, and the Xperia Z1 (Snapdragon 800) scored the lowest with 3101. There is no PCMark for Apple devices, so the A10 doesn't feature.
The other tests include 3DMark Ice Storm (Slingshot) Unlimited and GFXBench v4 tests where the Snapdragon 835 comes out on top again.
We also see the Snapdragon 835 test device get benchmarked on AnTuTu. The device crosses the 180,000 mark with 181228 points ahead of the iPhone 7 Plus and iPhone 7 which scored 172644 and 170124 points respectively.