Xiaomi Mi 6 & Mi 6 Plus Prices Leaked, Starts at 1999 Yuan ($290)
This year promises to be a year of spectacular flagships competing at different planes – large displays, powerful hardware, top notch designs and more. The Xiaomi Mi 6 is one of such flagship which would lock horns with the Samsung Galaxy S8 as the first two Snapdragon 835-powered smartphones. The Mi 6 is rumoured to launch next month, after the Galaxy S8 must have been unveiled on March 29.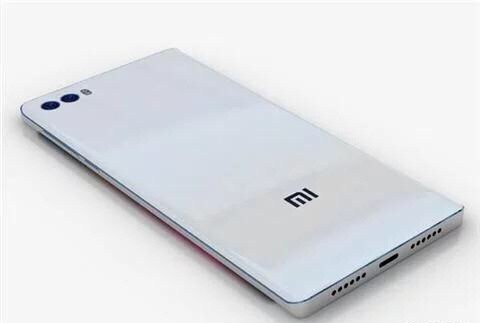 Ahead of that launch, the Xiaomi Mi 6 pricing details have leaked online revealing the likely prices the various versions of the flagship device will sell for. The price list contains not just the Mi 6, but also the Mi 6 Plus which is probably the bigger 5.7-inch variant. Accordingly, the list reveals three memory versions for the Mi 6 and Mi 6 Plus. The Mi 6 comes in 4GB + 32GB which is listed to start at 1999 Yuan ($290). There is also a 4GB + 64GB version listed with a 2,299 Yuan ($333) price tag and finally, a 6GB + 128GB version priced at 2,699 Yuan ($391).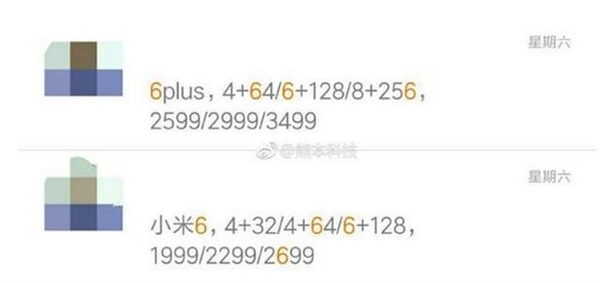 On the other hand, the Mi 6 Plus is listed with 4GB + 64GB on its base version which would retail for 2599 Yuan ($377), a 6GB + 128GB version priced at 2,999 Yuan ($435). Finally, the Mi 6 Plus is listed with a top-end version with a fiery 8GB RAM and 256GB storage priced at 3499 Yuan ($507).
Read Also: For 2017 Flagships, Glass May Be The New Design Material Not Metal
We can't verify these price listing but if true, then the Mi 6 would be the cheapest flagship around considering that it packs a Snapdragon 835 chip, dual cameras and several other top-end features. We don't know if the base versions will pack Snapdragon 835 chip or a lesser Snapdragon 821. Also, there are rumours of the Xiaomi flagship equally coming with several colour variants including the unconventional colours like red. We have a feeling the long wait for the Galaxy S8 and Mi 6 would be worth the while.
(via)