AnTuTu's Top 10 Most Popular Phones in Taiwan, ASUS Tops.
AnTuTu just released a list of its top 10 most popular and indeed highest grossing smartphones in Taiwan for 2016. It's a little surprising that the statistical data is coming out three months into the New year but then, it is better late than never. The list shows the top 10 most popular phones in Taiwan is spearheaded by local brand ASUS while the entire list is made up of only Xiaomi, Samsung, HTC and Sony brands.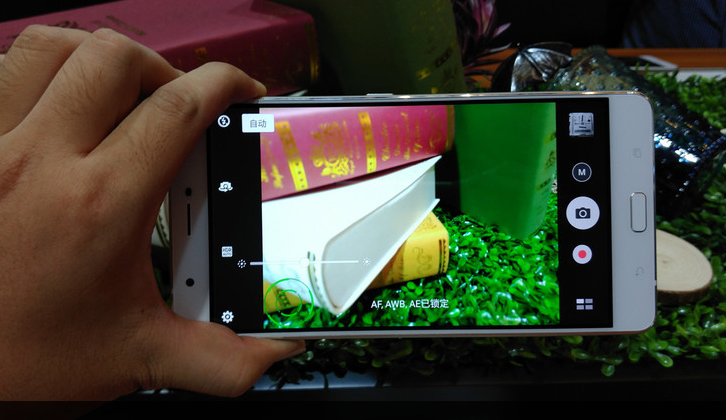 A close look at the list shows that ASUS has a total of two models on the list with the Zenfone 2 topping the list as the most popular Android phone in Taiwan with 6.56%. This is closely followed by the Xiaomi Redmi Note 3 which cornered 5.03% of the market share. The Samsung Galaxy Note 5 was another popular one last year, recording 5% of the market share. Another local Taiwanese brand, the HTC 10 sits at the fourth position with 4.13% while the Samsung Galaxy S7 Edge completes the top 5 with 4.11%.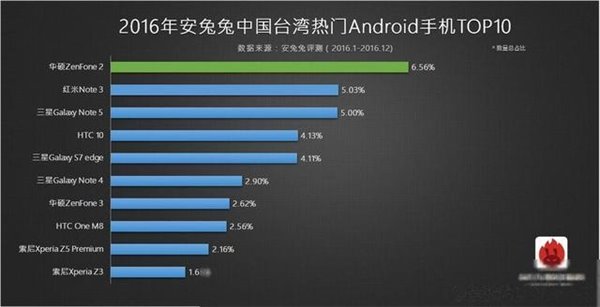 Seems Samsung is a very popular brand in Taiwan, as another Samsung smartphone, this time the Galaxy Note 4 occupied the sixth position with 2.90%. ASUS again appeared at the seventh spot with the Zenfone 3 at 2.62%, while local rival HTC occupies the eight spot with the HTC One M8. The remaining two spots are occupied by Japanese mobile phone brand Sony with the Xperia Z5 Premium taking the ninth spot and the Xperia Z3 at the tenth spot.
Read Also: Top 10 Smartphones On AnTuTu In February 2017
The ranking is obviously based on sales figures for the period spanning January to December 2016. It could be observed that brands like Huawei, OPPO and Vivo were missing from the list but this year, we expect to see them on the list considering their growing popularity.