Sharp Aquos Phone with Bezel-less Display Leaks in Dazzling Images
When Xiaomi released its Mi Mix flagship with a near bezel-less display, it labelled it a concept device due to the limited quantity that can actually be produced. But the difficulty in mass producing a bezel-less smartphone isn't deterring other companies from attempting similar ventures.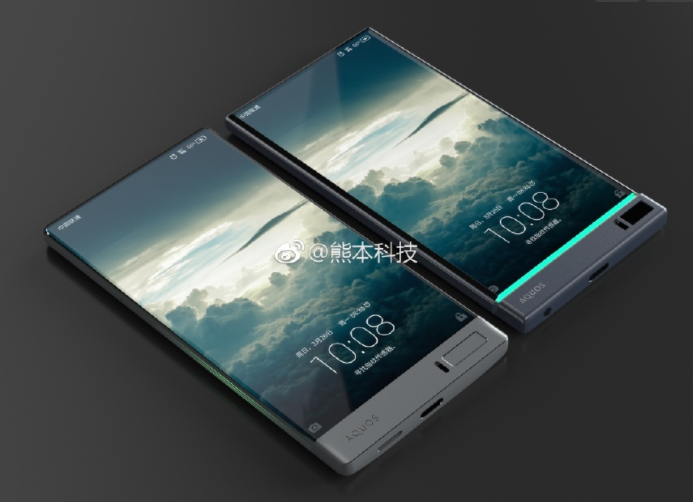 Recently, a set of leaked images of a Sharp smartphone revealed the company is working on its own bezel-less smartphone. We really won't get too excited about this because, despite the innovative display style, we may end up not seeing the smartphone to buy. Sharp is a Japanese company and almost all its sales are in Japan.This isn't Sharp's first bezel-less smartphone, though, the company had launched the Sharp Aquos Crystal in 2014 without bezels at all the sides of the display.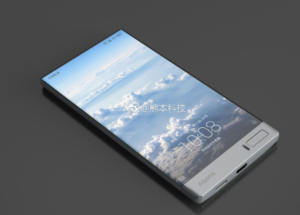 The Sharp Aquos Crystal is said to have inspired the Xiaomi Mi Mix's design which also came without bezels and has received lots of positive reviews and appraisals since it was unveiled last year. Sharp's own leaked bezel-less smartphone features a high screen-to-body ratio but there is a physical home button which is rather weirdly tilted to the right edge of the screen and would possibly function as a fingerprint scanner. The smartphone is obviously a Sharp Aquos model as the name is written just under the display.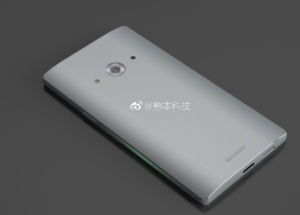 What looks like a selfie camera is located at the side of the fingerprint scanner and there is a notification strip around the display which would be cool if real. The rear view of the device reveals a single round camera with the LED flash circling the camera. There is also a laser autofocus at the side of the camera.
See Also: New Xiaomi Mi Note 2 Leaked Images Reveal A True Bezel-less Design, Similar To Sharp Aquos Crystal
It is not clear if this is just a concept render which it looks like, or a real smartphone but either way we can only wish Sharp starts shipping its smartphones outside of Japan. Until that happens, don't dream of buying this one if you don't live in Japan.