Dual Camera LeEco LE X920 Leaks in Hands-On Video and Images
by Habeeb Onawole Apr 2, 2017 9:30 am3
LeEco has a new phone scheduled to launch on April 11. According to a recent leak, the launch is for a dual camera phone. A new hands-on video of a LeEco Le X920 phone has been posted online. There is a high probability that this is the device scheduled for release as it appears to have dual cameras in front too,a detail mentioned in the launch leak.
The LE X920 sports an all metal build. It has a 6.3-inch 2K display, 4GB of RAM, 64GB of storage and is powered by a Snapdragon 820 chip. Just like the Le Pro 3 it launched last year, this phone will also ship with Android 6.0 Marshmallow.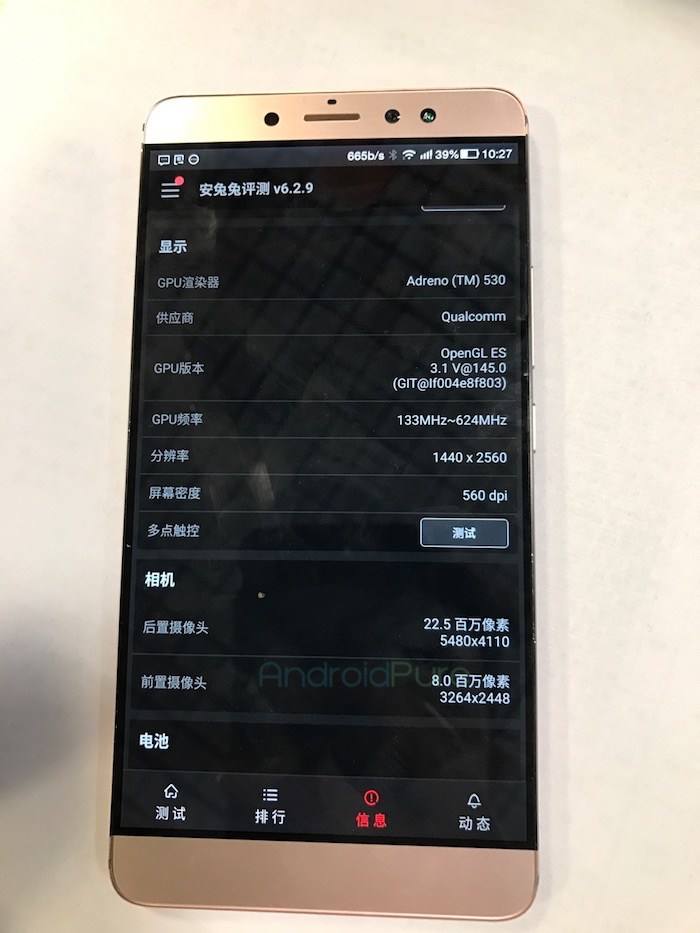 The rear cameras are stacked on top of each other and positioned just above the fingerprint scanner. The main rear camera boasts a 22.5MP camera but the second one is unknown. That pixel count may sound familiar as it is the same as that of the Xiaomi Mi Note 2.
The front camera is an 8MP sensor but it appears to have another sensor sitting right beside it. The pixel count for the second sensor is unknown as well. There is also a small sensor sitting above the earpiece in front. We don't know what function it will have until the device gets released but this is the first time it will appear on a LeEco phone.
There is also a design similar to a speaker grille sitting at the far left opposite the IR blaster. Does this mean we are getting stereo speakers on this device? Seems highly likely.
RELATED: Two New LeEco Phones With Dual Cameras Seen at TENAA
Like other LeEco phones released last year, the Le X920 also lacks a 3.5mm audio jack. There is however a USB Type-C port and we expect it to launch with Dolby Atmos audio enhancement. Battery capacity is not stated but for a screen as big as this, it should definitely not be less than 4000mAh.
(Source)