Xiaomi's Mi Loan App Released In China
Xiaomi has today officially released a new Mi Loan app which is available on all smartphones running Android operating system. This was made known via a Weibo post from the MIUI official Weibo account. The Mi Loan app is released for all Android phone users in China and among the services provided is the provision of micro-credit.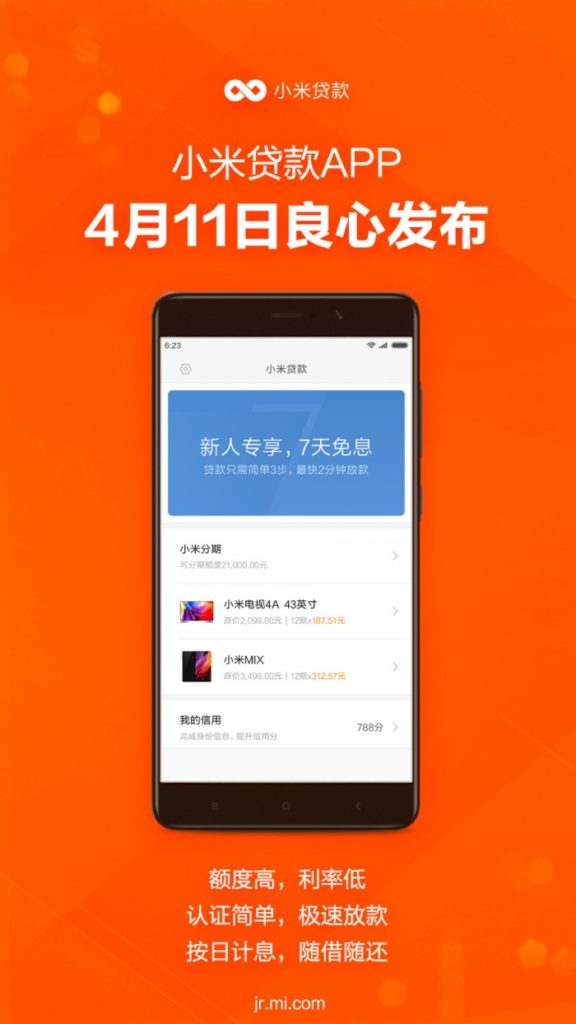 The process leading up to the disbursement of the loan involves the certification of the user. How that is going to be done is still unknowns. Then anyone interested in accessing the loan will then need to apply and upon approval, the amount will be disbursed. It is touted to last no more than 2 minutes.
Read Also: Xiaomi Sichuan Private Bank Launched, Opening Its Doors Soon
Also, the interest on the loan is calculated on a daily basis and is very flexible. From the look of things, you don't need any form of collateral to access the loan which is a minimum of 100 Yuan. The maximum amount is unknown. The Loan app does not seem to be available for iOS officially presently. Also, it is not clear if the Mi Loan App is in anyway connected to the Sichuan Private Bank Xiaomi announced about 3 months back.