Xiaomi Defends Removal of 3.5mm Audio Jack on The Mi 6
by Habeeb Onawole Apr 24, 2017 7:41 pm8
When Xiaomi announced the Mi 6 last week Wednesday, fans of the brand were disappointed to find out that it lacked a 3.5mm jack. If anyone had predicted a year ago that Xiaomi would follow Apple's footsteps in ditching the audio jack, no one would have believed him.
Xiaomi is not the only Chinese manufacturer to toe this line. LeEco is another example and actually the first manufacturer in the world to do so. However, they make up for it with the CDLA technology bundled with the phone. They also released the world's first USB Type-C headphones that takes advantage of the technology.
While most manufacturers will defend the removal of the audio jack as a sacrifice to make the phone waterproof, Xiaomi can't play that card. The Mi 6 is just splash resistant. That means you can't dunk it in water or take it for a swim. So what then is the reason for the removal?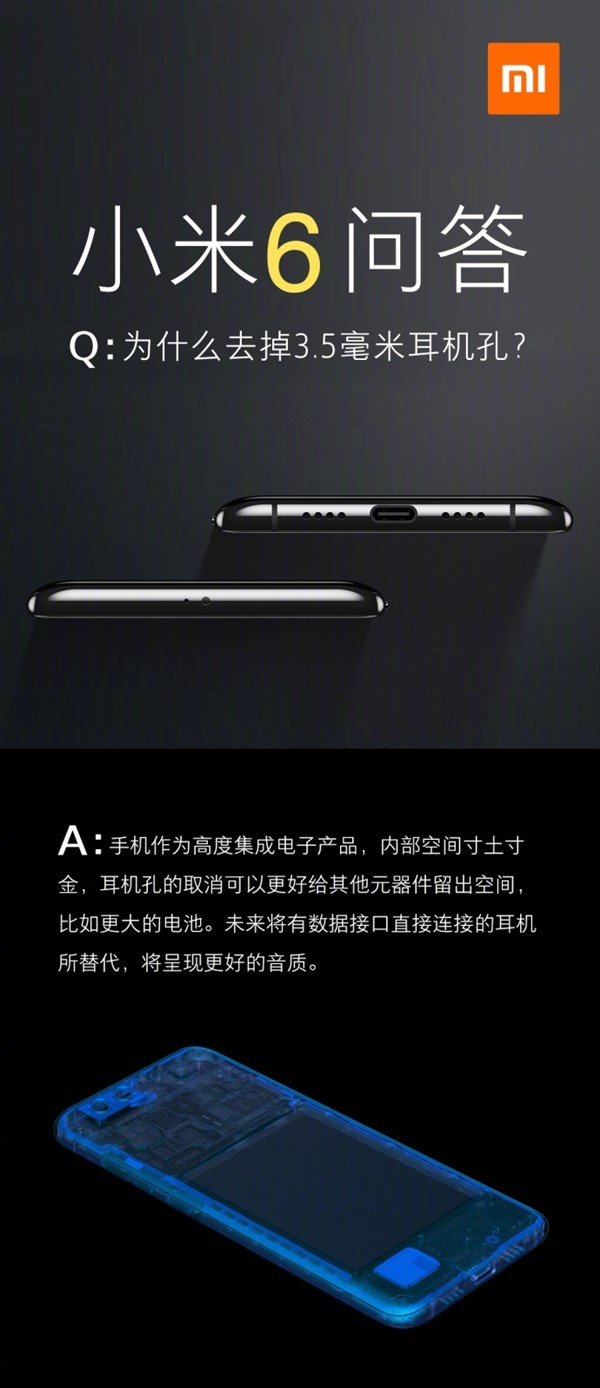 An official statement by Xiaomi via their Weibo account says the removal was to make space for other components such as a bigger battery. They also had to keep apart the charging interface and data transfer interface of the phone which would not be possible without the removal of the audio jack.
READ MORE: No More Waiting To Buy The Xiaomi Mi MIX
The Xiaomi Mi 6 comes with a USB Type-C to 3.5mm audio jack, so you can still use your existing headphones. Let's hope Xiaomi releases a proper USB type-C headphone in the near future.