Huawei Launching a New Honor Product on May 23, Poster Out!
This year is turning out already as a busy year for the smartphone industry in terms of new phone releases. We have seen so many brands hosting launch events already and from the look of things, that isn't going to dwindle anytime soon. Huawei has been busy since the beginning of the year with the P9, Honor V9, Honor 8 Lite and the budget Y3 2017 launched yesterday, in their kitty already. The Chinese giant has now fixed another launch event for May 23 in China.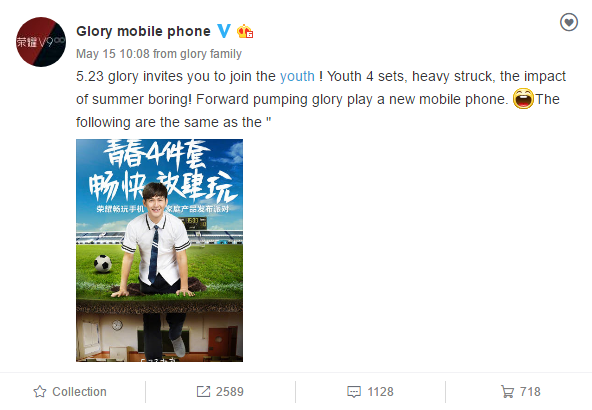 Huawei yesterday shared a new poster on the Honor official Weibo account as well as on the official Honor website in China which is actually an announcement of the event. The poster is that of a young man who seems to happily be at two locations at the same time. While the upper half of his body is a stadium, the lower half is in the classroom. We can't say for sure what this means but maybe we are looking at a product that would be useful indoors and outdoors during sports time.
Read More: Honor Pad 3 Passes TENAA, 8-inch Screen With All Metal Design
Apart from that, the product is teased as one for the youth and even though the Weibo post talked about a mobile phone coming, there seems to be a combination of four different products. The four different products may likely be a mobile phone, a wearable, router and perhaps, a tablet. We are not so certain about the actual products, though, but we'll get to find out on May 23 which is not too far away.