Apple had introduced its first iPad Mini tablet featuring 7.9-inch screen in 2012. It arrived as a smaller edition of 9.7-inch iPad.  When the iPad Mini was launched, Apple was selling iPhones with 4-inch screen. However, the iPhones have now grown in size as they feature 5.5-inch screens and even iPad tablets have become more advanced as the new iPad Pro come with powerful specs and keyboard support. Since the launch of iPad Mini 4 in 2015, the Cupertino company has not released a successor device. Speculations have it Apple may be discontinuing the iPad Mini tablet series.
According to BGR, a source that is close to the Cupertino company has revealed that the iPad Mini is being phased out. The reason behind it is that its own products like the larger iPhone and iPhone Plus phones and advanced iPad Pro tablets could have led to cannibalism of iPad Mini. The arrival of these products have reduced the sales of iPad Mini which indicates that its popularity has decreased.
In this year, Apple reduced the listing of iPad Mini 4 on Apple Store. It is now only selling the 128 GB iPad Mini. Its Wi-Fi only model is priced at $399 and its Wi-Fi + LTE variant costs $529. There is no confirmation on whether Apple has halted the production of iPad Mini 4 and there is no information available on when will the Cupertino company stop the sales of iPad Mini 4. If the report about discontinuation of iPad Mini series is true, the company is expected to make an official announcement on it soon.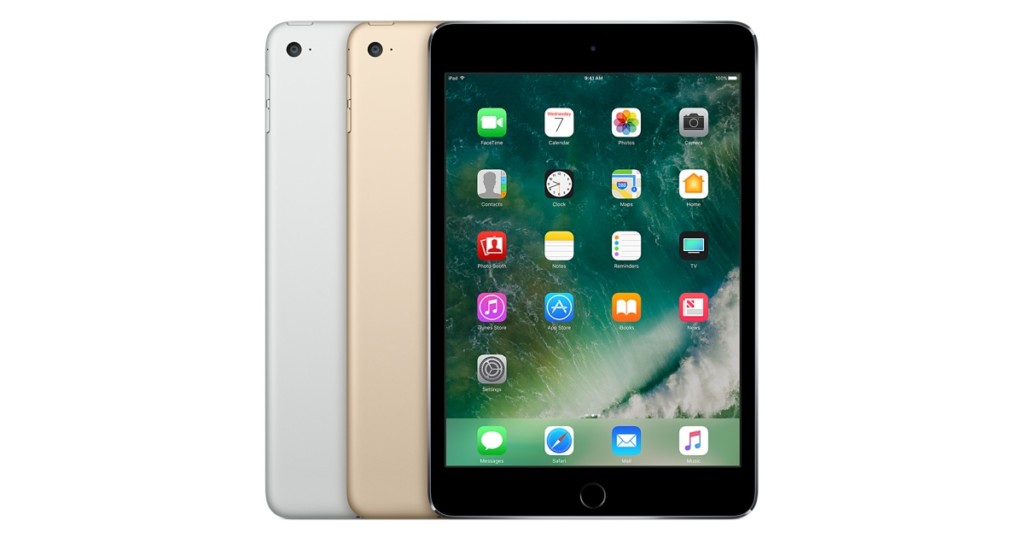 Read More: Apple to Launch Three New iPad Models in Q2 2017 says Analyst
Apple's 2017 Worldwide Developers Conference (WWDC) will be held between June 5 and 9. As it does annually, new iterations of iOS, macOS, watchOS, and tvOS are expected to get unveiled at the upcoming event. Speculations are rife that a new 10.5-inch iPad Pro may get unveiled at the event. According to KGI Securities analyst, Ming-Chi Kuo, there is 75 percent possibility that the Cupertino company will announce a 10.5-inch iPad Pro at WWDC 2017.
Apple is rumored to have fitted a 10.5-inch screen on the alleged tablet that has a form factor of 9.7-inch iPad Pro. To make it possible, the company is rumored to have reduced the size of its bezels. Since the 10.5-inch iPad Pro is expected to sport slimmer bezels, there is no information on whether the Touch ID sensor will be placed on the front or at the rear of the tablet.
(source)