Sony Xperia XZ1, XZ1 Compact & X1 with SD 835 & SD660 Specs Leaked
Just last week, Sony released the Xperia XZ Premium flagship in China with a premium design as well as premium price pegged at 5699 Yuan (~$827). The Xperia XZ Premium featured a Snapdragon 835 chip, 4K display, a Sony IMX400 camera, among others.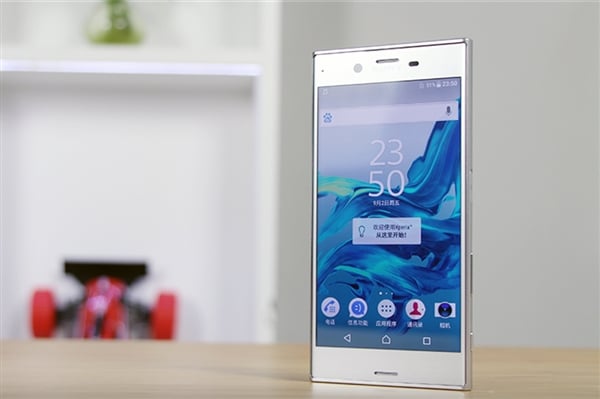 Barely five days after that launch event, a new leak has emerged of the specs of three Sony smartphones in the Xperia family. The smartphones go by the names Sony Xperia XZ1, Xpera XZ1 Compact and Xperia X1 adnd the three are said to be scheduled for release on September 1 at the 2017 IFA Berlin. Since Sony released the Xperia XA1 and XA1 Ultra at MWC 2017, the rumors may just have some credibility.
Specs wise, the Sony Xperia XZ1 is the top of the pack with  5.2-inch 1080p display and is powered by a Snapdragon 835 processor. The processor is backed by 4GB of RAM and there is a 3000mAh battery onbaord. On the other hand, the Xperia XZ1 Compact is listed with a compact build, sporting a 4.6-inch display with just an HD resolution (1280 x 720p). Surprisingl, the deviceis listed as packinga Snapdragon 835 chip as well as 4GB of RAm and a 2800 Mah battery. This doesn't look like one device we'll be meeting soon.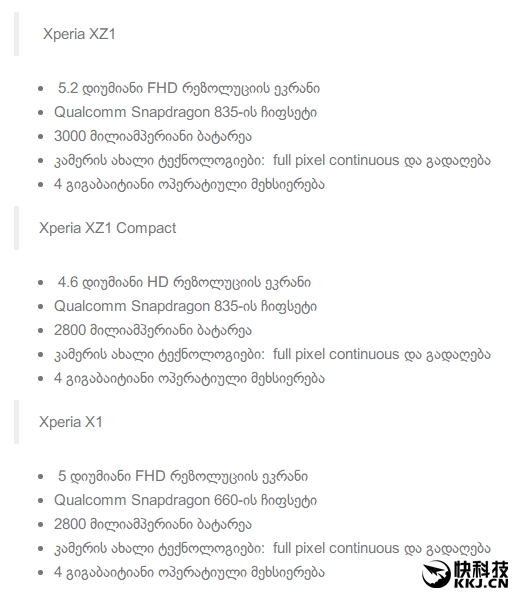 Read More: Sony Xperia XZ Premium Gets Released in China, Brings 4K Display and a ¥5699 ($827) Price Tag
Finally, the third model dubbed Sony Xpera X1 has the listing of a mid-ranger, with a Snapdragon 660 chipset onboard. The Xperia X1 is also listed with a 5-inch Full HD display as well as a 4GB RAM and 2800mAh battery. All three models are said to use Sony's new generation of camera technology.
(via)