OnePlus 5 Reservation Officially Opens on JD in China- 8GB Version Stocked!
OnePlus' upcoming flagship device -OnePlus 5 is scheduled for launch on June 21 at a press conference holding in China. Ahead of the launch, the OnePlus 5 is on an early drive with the device already up for reservation on e-commerce platform Jingdong (JD.com). The reservation is an official one as it is being executed on OnePlus official flagship store on Jingdong.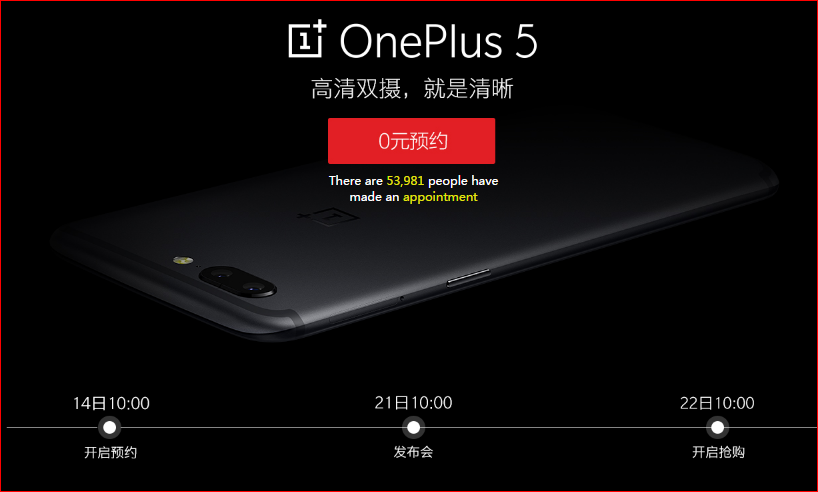 The reservation opened on June 14 at 10 AM (CST)  and will run right through the launch date which is June 21 until June 22 when the flagship device would be available for purchase. The most interesting thing is that even the 8GB RAM version is also stocked and can be reserved. The price of the OnePlus 5 is still not known because the reservation page doesn't contain the price. However, the OP5 is believed to carry a price tag in the region of 3,000 Yuan. The price is not expected to exceed that amount.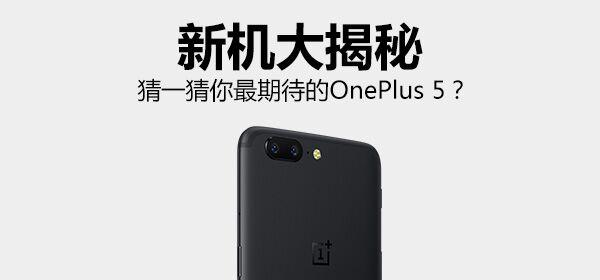 The OnePlus 5 Jingdong reservation affords us another opportunity to get to know the official specs and design details of the 2017 flagship. Of course, it is now confirmed the device will feature a dual camera setup at the rear, sitting in a horizontal plane. Another thing, the device will have an 8GB RAM version and another with 6GB RAM. The device will get all its juice from a Snapdragon 835 flagship chip and its body will be an all-metal one.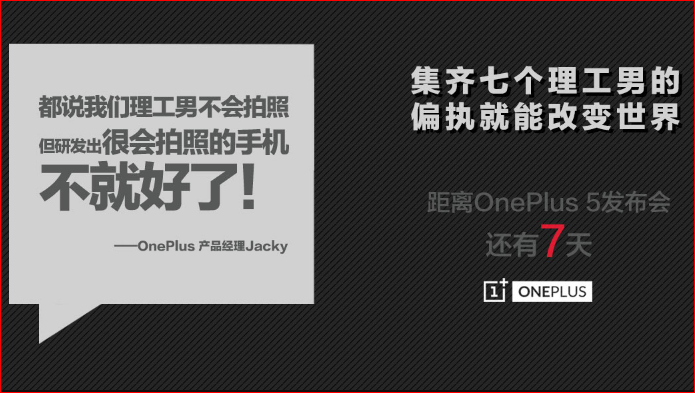 Read More: OnePlus CEO: OnePlus 5 Is Coming With UFS Storage
The OP 5's antenna design is still the U-shaped antenna band design, there is a front fingerprint sensor and it comes in black as one of the colors. The design looks very much like that f the iPhone 7 Plus but we don't that would affect the device's outing. Already the number of reservations has clocked over 50,000 and that would rise astronomically as the news spread. We hope OnePlus has got enough stock awaiting the official launch.
(source)