Moto Z2 and Moto Z2 Force Likely to be Unveiled Through Motorola's June 27 Launch Event
by Anvinraj Valiyathara Jun 14, 2017 6:05 am0
The Moto Z line of smartphones were introduced last year. The original Moto Z phones as well as other Moto branded were sold as Lenovo devices in 2016. The Chinese firm is undergoing restructuring process and one of the things it is doing is bringing back the Motorola brand. This is proved through a new media invitation that has been released by the company for an upcoming launch event on June 27. Speculations are rife that Motorola may launch the Moto Z2 and Moto Z2 Force smartphones on June 27.
A leaked image that was allegedly shot at a recent Lenovo/Motorola event around a month ago revealed that several Moto phones are going to be released this year. By now the company has managed to launch couple of smartphones. In the previous month, the Moto C and Moto C Plus were launched. At the start of this month, Motorola introduced the Moto Z2 Play smartphone. In the previous week, it introduced the Moto E4 and Moto E4 Plus smartphones.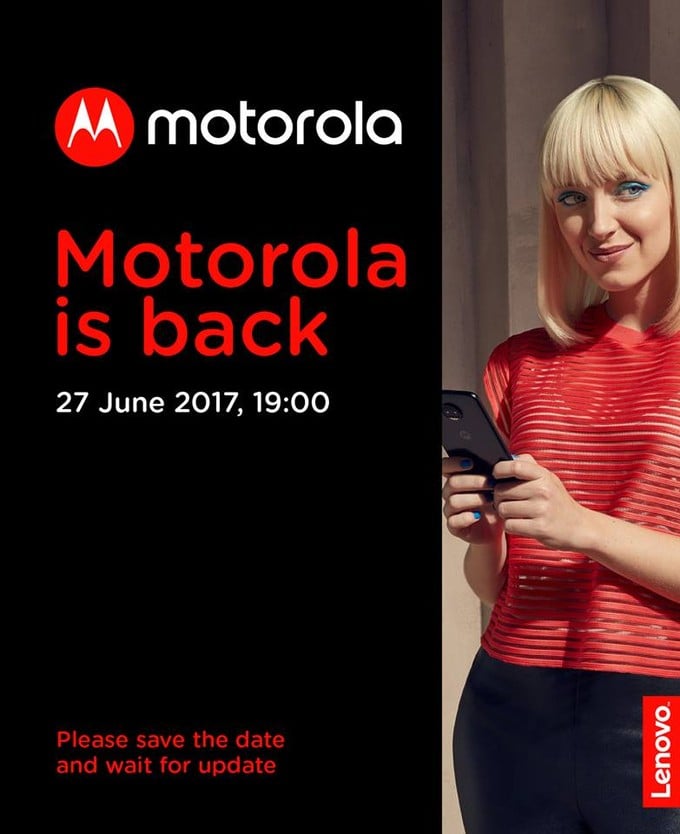 The other 2017 Moto phones that have not released yet include Moto G5S, Moto G5S+, Moto X4, Moto Z2 and Moto Z2 Force. Except for the Moto G5S, rumors have revealed all the other smartphones will be coming with dual rear camera feature. The above image of the launch invitation shows a girl holding a mysterious Moto phone that has dual rear cameras. This indicates that Motorola may unveil any of the aforementioned dual cam smartphones Since the invitation reads "Motorola is back," it is likely that brand will return with a bang with the launch of Moto Z2 phones. However, there is no confirmation on it.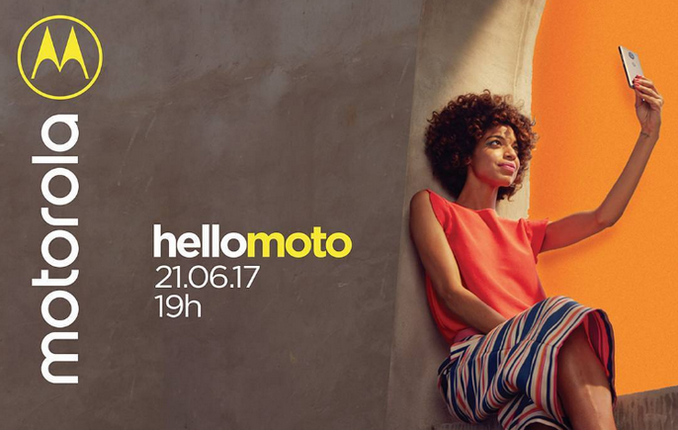 Read More: Moto Z2 Force, Moto X4 and Moto G5S+ Pricing Leaked as their Release Dates Draw Near
The above image shows that Motorola is also holding a launch event in Brazil on June 21. Recently, an unidentified Moto branded phone featuring a 5.5-inch screen and Snapdragon 430 chipset and 3,000mAh battery had received FCC certification. This phone could be the Moto G5S, an improved version of the Moto G5 that is powered by the same Snapdragon 430 SoC. Hence, it is likely that the Moto G5S and Moto G5S+ may get unveiled on June 21.
As far as Moto X4's arrival is concerned, recent information has revealed that the Moto X4 may get announced at the end of this month on June 30. It is speculated to be an upper-midrange and first smartphone from the company to be powered by Snapdragon 660. Motorola has been releasing Moto X series flagship phones since 2013. However, in 2016, the Moto X was replaced by Moto Z phone. There is possibility that Motorola brand is coming back on June 27 with the launch of Moto X.