Essential Phone Goes On Sale Starts At $699, Promises Updates For 2 Years
by Habeeb Onawole Aug 17, 2017 2:34 pm1
After months of waiting, the Essential Phone is now available for purchase. This is the first smartphone from Essential, a company founded by Android Co-founder Andy Rubin.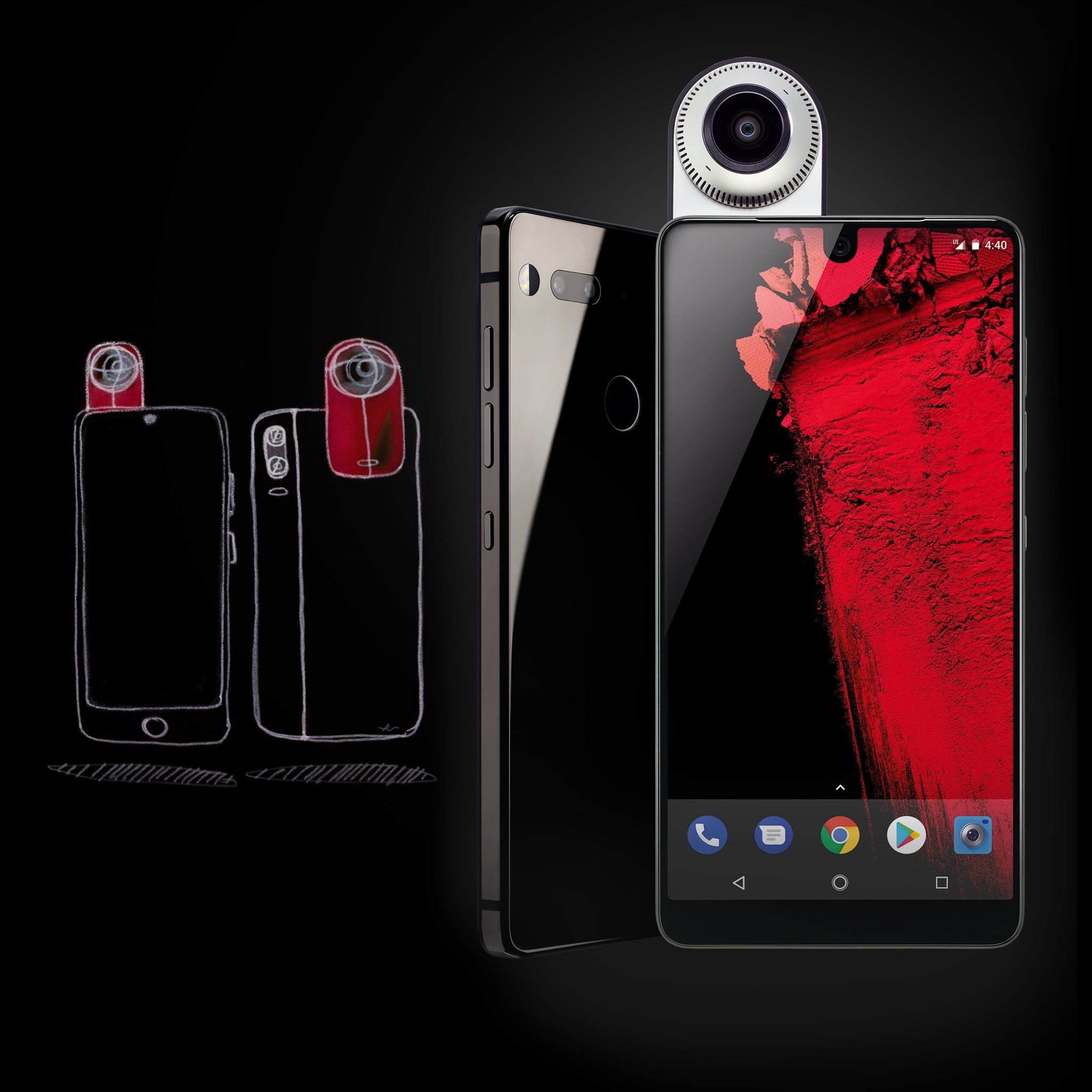 Beginning today, you can order the Essential Phone from the official website, Sprint, and Best Buy (still listed as coming soon). It will set you back $699 for the unlocked version on the official website. For $50 more you can add the $360 camera to your purchase. That offer is for a limited time before it goes back to $199.
In an official blog post, it was revealed that the Essential Phone will receive guaranteed updates for two years. If our math is correct and we are interpreting this right, that means the phone will receive Android updates till 2019 (Android O and Android P guaranteed but not sure about Android Q). It will also get monthly security updates for 3 years (up until 2020).
Don't be surprised, Essential is a different company and Andy Rubin believes changing your phone each year isn't right. Not only because its expensive but because of the planet. (I like this company already).
The Essential Phone is a unique phone as it is made for you that is why you won't find any branding on the device. There is also a limited amount of pre-loaded apps.
The Essential Phone is a premium flagship with a glass and titanium build. It has a 5.7-inch bezel-less display with a 2560 x 1312 resolution. The latest Qualcomm Snapdragon 835 powers it and it is paired with 4GB of RAM. Built-in storage is 128GB with no option for expansion.
The phone packs dual 13MP cameras on the rear in a monochrome + RGB format, and there is an 8MP camera up front. A fingerprint scanner is on the back and underneath the glass is a 3040mAh battery.
READ MORE: Essential Phone's 13 MP RGB + Mono Dual Camera System and its Camera Samples Explained
There is NFC, Bluetooth 5.0, USB Type-C and stereo speakers. Sadly it doesn't have an audio jack. On the back of the phone is a set of magnetic pins that hold Essential modules just like Motorola's mods in place. The 360° camera is the only module available for now but the company says they will release new accessories every few months.
The Essential Phone is available in Black Moon and Pure White for now. Unlike some other manufacturers that ship a standard color for the accessories irrespective of the color of the phone, all the accessories match your color of choice. There is a 27W USB-C power adapter, a cable and a Type-C to 3.5mm connector in the box.