Kirin 980 Rumors: 7nm Process, Custom GPU, To Feature on Huawei P20 Not P11
Huawei just announced the Kirin 970 flagship processor and it is yet to even feature in a smartphone but rumors of a Kirin 980 processor has already started. No doubt, the Kirin 970 will likely be succeeded by the Kirin 980 but that wouldn't happen until around this same time next year.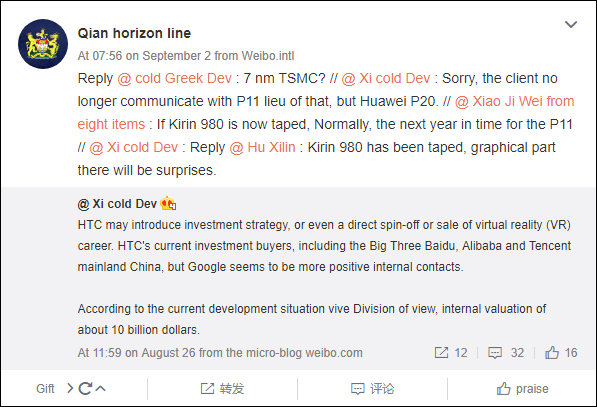 Nevertheless, a few details of the next-gen chip has surfaced on Weibo. The most spectacular is that the Kirin 980 will be built on a 7nm manufacturing process. and would have the Cortex-A75 architecture. The chip will be manufactured by TSMC and the release time will be based on TSMC's ability to mass produce the chip on time.  Also, the next-gen chip is tipped to come with some improvements in the GPU which is that it may feature Huawei's self-researched GPU. The Kirin 980 will also likely come with artificial intelligence as well.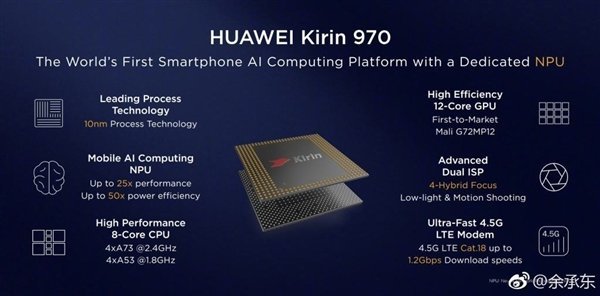 Read More: Huawei Unveils The Kirin 970, The World's First Processor With A Dedicated NPU
Also, the Kirin 980 is rumoured to be used first on the Huawei P20, surprised? Sure, we have the P10 presently but instead of heading to P11, Huawei is rumoured to use P20 as the name of its next P-series flagship phone. Huawei is said to have registered a trademark for the name long ago. If this is anything to go by, it means we may likely see the Kirin 980 earlier than usual because the next P-series smartphone will likely be launched early next year, perhaps in the second quarter. However, it is still too early to conclude on this when there are loads of leaks on the way ahead before the chip is announced.
(source)