What Happens when Xiaomi Mi 6 & iPhone X Meet? iMI X is Born!
It is no longer in doubt that Xiaomi's smartphone design is usually attractive and has courted lots of attention to the company. The Mi brand's followership transcends China, extending right through to Europe and even the Americas. Another known fact is that Xiaomi is known as the Apple of China and that isn't just because of their innovativeness. Xiaomi's MIUI interface is almost a replica of Apple's iOS. This perhaps makes it easy for iPhone fans to switch to using Android and still get the feel of the iOS. If you are an Apple fan and just isn't satisfied with that, you can now have a blend of the iPhone and Xiaomi phone in one phone. A smartphone known as iMI X has now been launched in Thailand with a blend of the iPhone design as well as Xiaomi's flagship Mi 6.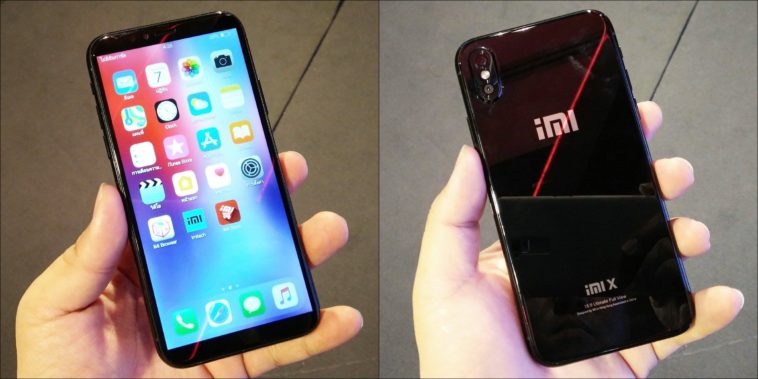 The iMI X has a logo similar to Xiaomi's MI logo but with an "i" prefix which has the colouration of Apple's iPhones. The device was unveiled at the Thailand Mobile Expo 2017 held recently. In terms of the design, it features a full-screen design with an 18:9 aspect ratio and is said to come with a facial scanner just like Apple's iPhone X. The full-screen design is also reminiscent of the iPhone X with the presence of reduced bezels on all four sides. It also comes with a glass body just like the Mi 6.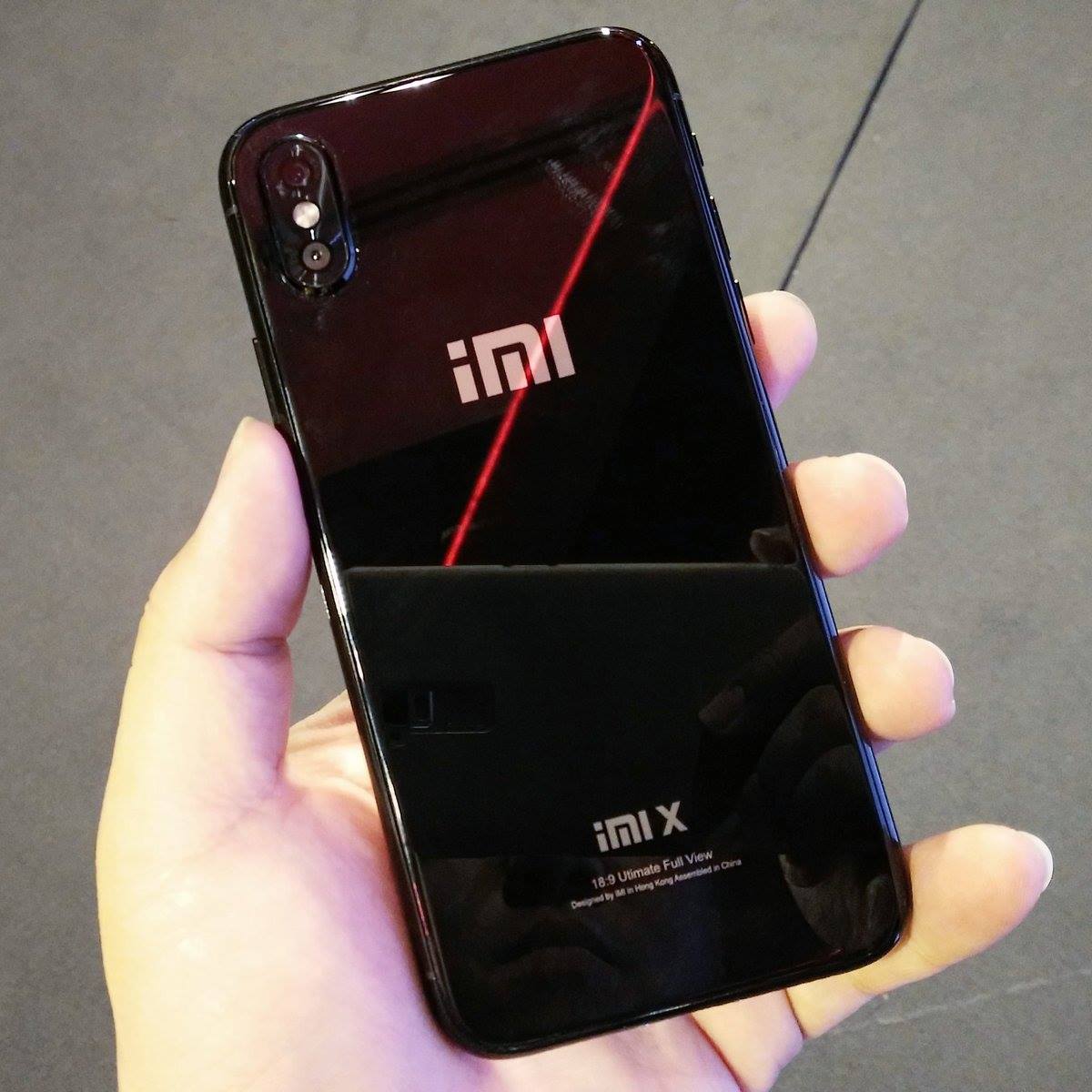 The device is said to pack a 5.7-inch display with an 18:9 aspect ratio. No word on the processor which fires the device but we don't expect that to be a flagship SoC.  The device comes with a 3GB RAM + 32GB ROM version which has a 13MP main sensor at the rear and an 8MP front camera. The 13MP rear camera and 8MP front camera support both the face ID scan and there is even iris scanner. The iMI X also comes in a 4GB RAM + 64GB ROM version with a 16MP main sensor at the rear and a 13MP selfie camera. It must be noted that the rear camera setup is a dual camera combo.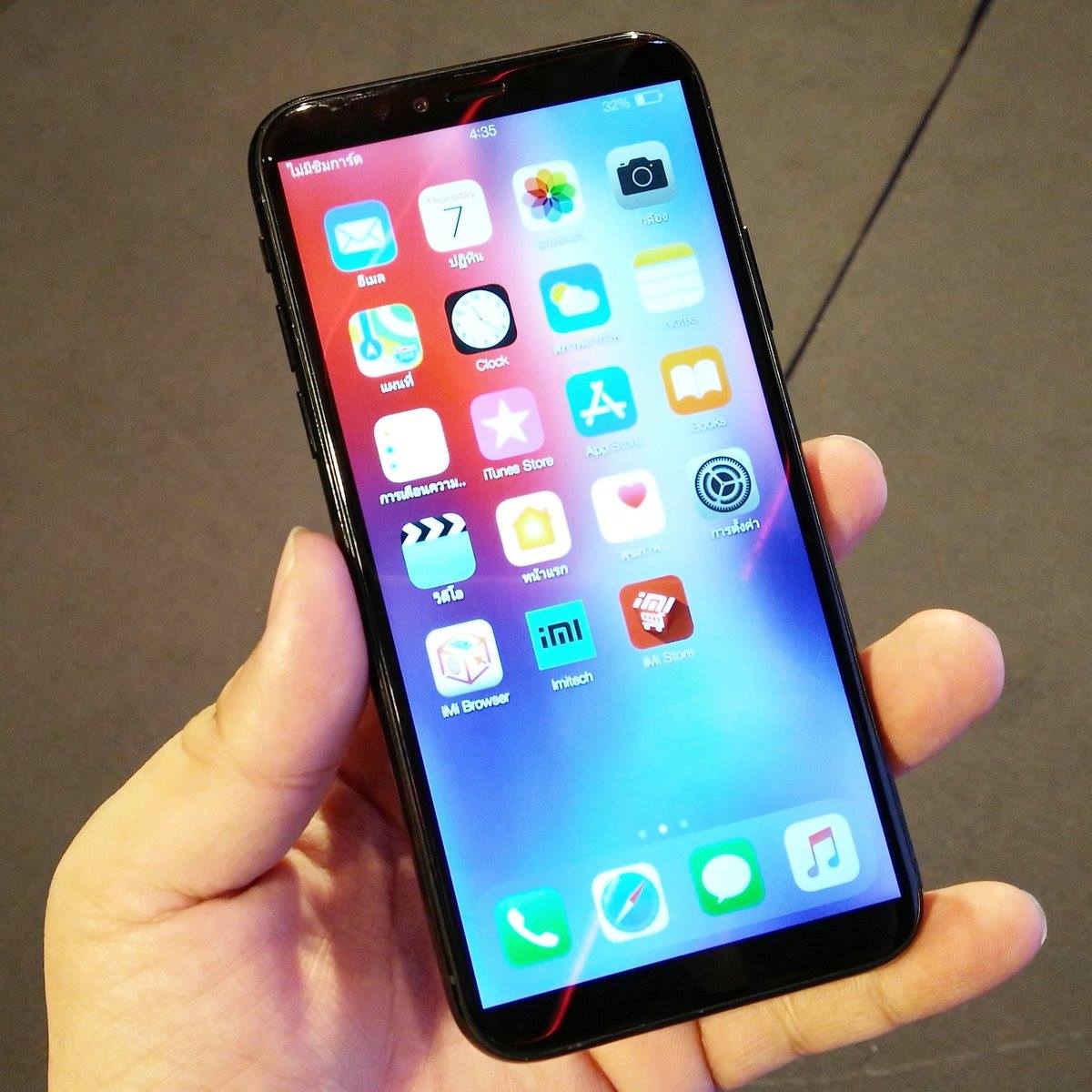 Read Also: Xiaomi Mi MIX 2 Unveiled in India with Bezel-less Design, SD 835 and Rs. 35,999 Pricing
As for the prices, the iMI X with 3GB RAM is priced at 4,990 Thai Baht (~$150)while the 4GB RAM version goes up for 5,990 THB (~$180). The device equally comes with a Wisdom Limited edition as well as a Vin 3X edition with slightly different specs. All versions run iMI UI based on Android 7.0.1 Nougat.
(source)