Samsung Gets US Patent Approval For A Wearable Having A Bendable Display Panel
Wearables are turning out to be one of Samsung's stronghold in addition to smartphones and tablets. The company has got the Gear S2, Gear S3, Gear Fit, Gear Fit 2 and lately the Gear Sport, all coming with various distinguishing features. There are feelers that the tech giant is working on a new type of wearable design which would see the device having a flexible display. The feeler comes in form of a patent filing by Samsung which is that of a new design depicting a smart bracelet with a display panel that's not only flexible but partially bendable.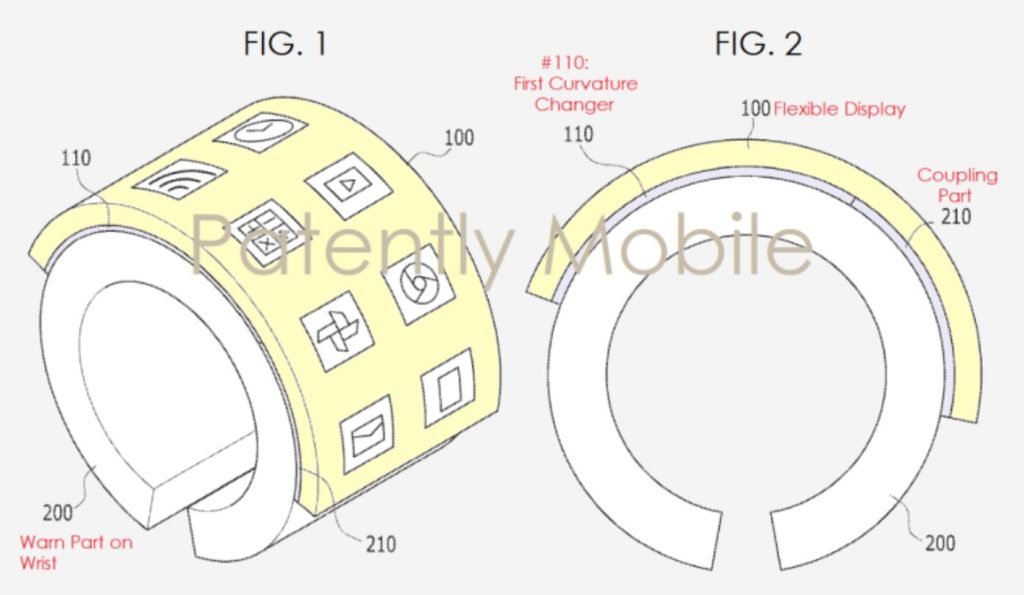 The new design concept has got the nod of the United States Patent and Trademark Office (USPTO) where it was spotted to have gotten approval. The approval is coming after over two years of reviews as the application was submitted in 2015. As for the design, the wristband looks like what has a circular design and is quite wider than Samsung's current crop of wearables including the Gear Fit 2 Pro.  The display can curve with the wristband, and can even b straightened out, making it stick out from the rest of the device.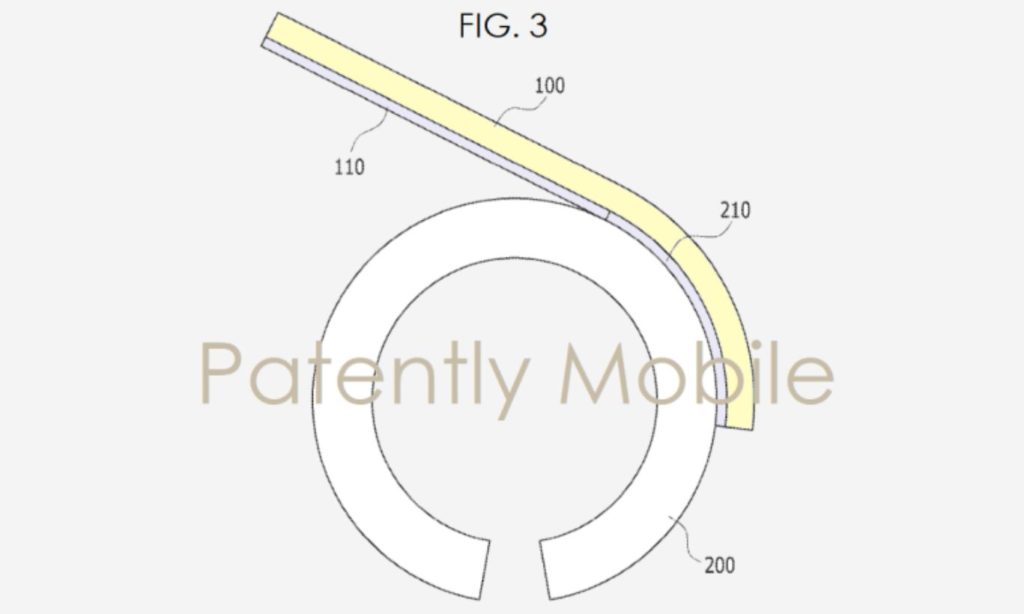 We can't be so sure but it seems the smart wearable will run on Android OS, considering the types of icons that are sketched on the display such as YouTube, Google Photos and Chrome. These are just sketches, no further details were revealed. But Samsung did indicate in the patent that the display can be separated entirely from the band and still function which means we could be looking at a wristband and smartphone in one place. The display is also rotatable and could work in landscape and portrait mode which could be a function of the interface.The patent details include that the wristband can be made of any conventional materials like rubber, silicone, or metal, while the display panel may be attachable to the bracelet using magnets.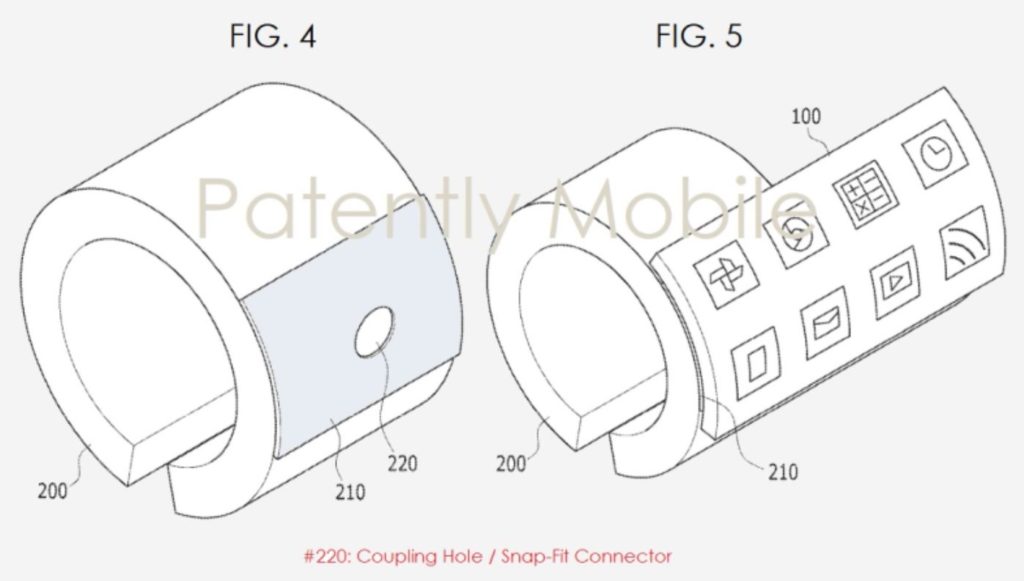 Read Also: Samsung Galaxy X Bags NRRA Certification in South Korea; Launch Drawing Near
We can say when this concept design would see the light of day. We are still expecting Samsung's first smartphone with a foldable display known as Galaxy X and that may drop next year. A foldable wearable with multiple functions sounds like a nice idea as well.
(source)