Xiaomi Launches Intelligent Fingerprint Door Lock Priced At ¥1699 (~$256)
Xiaomi has launched what is its 123rd product under the crowdfunding platform and it is yet another smart home gadget. The product is the Loock Classic Intelligent Fingerprint Door Lock and it is priced at 1699 Yuan ($256). The price is said to include home installation.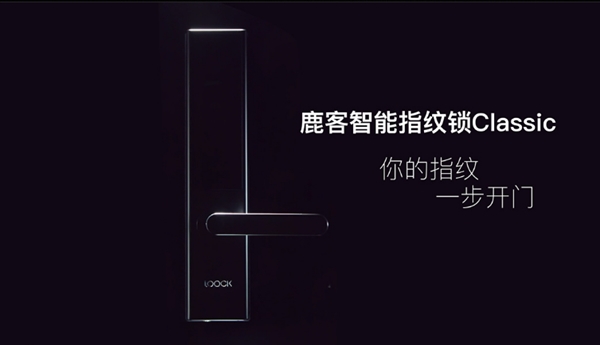 The Fingerprint Door Lock can achieve four different types of unlocking procedures using the fingerprint, mobile phone app connected via Bluetooth, password and a physical key. Its main selling point is the fingerprint recognition apparatus, a design that doesn't store fingerprint and its strong anti-breaking ability. The handle is manufactured using a seamless single moulding technology which gives it the capability to withstand up to 100,000 times pressure test and it carries a guarantee of up to 10 years without having to sag. The head looks like a fingerprint as well as the handle cover and the handle base giving it a more aesthetic appeal and there won't be fingerprint stains as a result of frequent usage.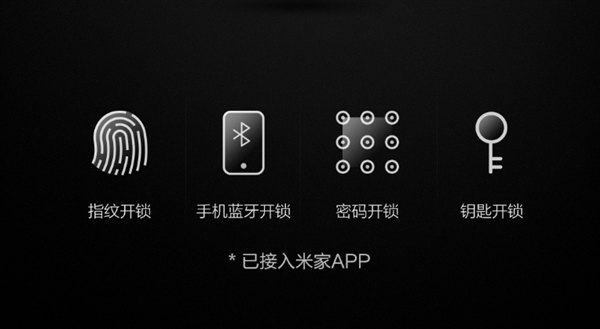 As for the fingerprint recognition technology, the door lock is said to utilize a live fingerprint chip where all internal data is stored in an independent safe area. Also, the technology is also expanded from the traditional 14years- 55years age range to 7 -70years with an error rate of 0.0005%. The smart gadget also has deep learning ability as it learns to recognize better from frequent use. The lock can also function very well under extremely high or low temperatures ranging from -25 degrees Celsius to 55 degrees Celsius.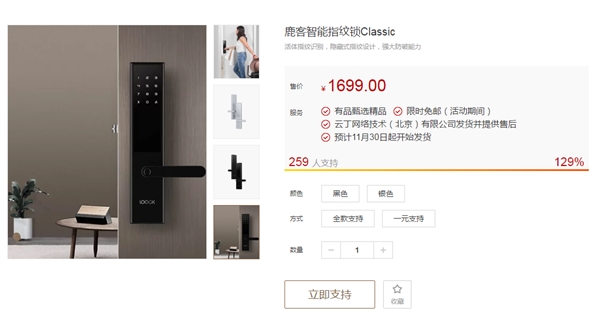 Read Also: Xiaomi Aims To Ship 90 Million Phones By The End Of This Year
In addition, there is an alarm system installed which goes off if an intruder tries to tamper with the door lock either with a pry or by inputting the wrong fingerprint up to 15 times. The password aspect also has an anti-peeping virtual password which is a 16-digit password that continues with the real password that is just 6 digits.