LG And Qualcomm Join Hands To Develop Autonomous Driving Technology
LG Electronics has announced that it will jointly work with chipmaker Qualcomm for researching and developing technologies related to autonomous driving.
Both tech giants will now be involved in developing telecoms solution for autonomous driving. We will see the integration of LG's strength in connected car parts and Qualcomm's advanced communications chipset technology.
They have jointly opened a research centre in Seoul. It is now planning to set up another such centre in Seoul by the end of 2018. The collaboration will be based out of LG Electronics' Science Park in Seoul.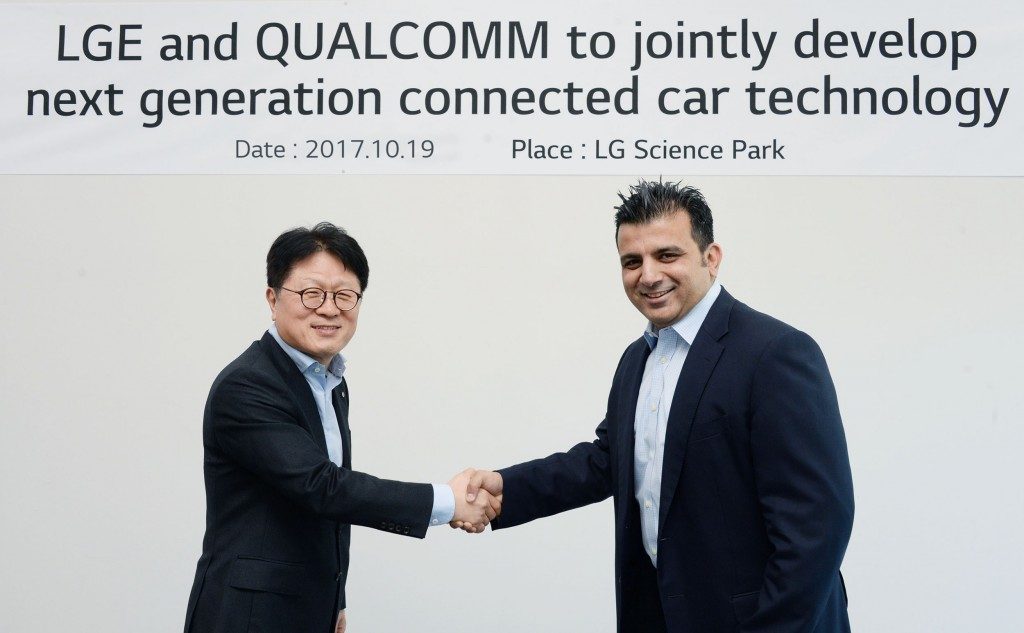 In the research centre, both the companies will be working on developing 5G technology for vehicle and C-V2X (Cellular Vehicle-to-Everything) technologies that are said to be essential for the next-generation autonomous vehicles.
Kim Jin-Yong, executive vice president of LG's Vehicle Components Smart Business Unit, said,
LG plans to lead the next-generation vehicle components market by combining our experience in automotive communication technologies with Qualcomm's advanced connected solutions from LTE to 5G. We are optimistic that the combined research strength of Qualcomm and LG will yield benefits that would not be feasible working independently.
Nakul Duggal, vice president of product management, Qualcomm Technologies, said,
With the automotive industry on a clear path to 5G, we look forward to working together with LG to meet the demands of today's drivers and advance the commercialization of C-V2X technology in next-gen vehicles.
Read More: BlackBerry Tests QNX-Based Self-Driving Car In Ottawa, Canada
The technology for the fully connected car platform is expected to have 5 times faster speed and ten times lower latency than the quickest LTE technology. This will ensure that it delivers data at speeds that are essential for real-life driving situations.
Both the companies will also research other wireless technologies that will be needed for the safety of connected cars.
LG has been a components supplier for electric vehicles such as GM's Bolt. It could become a major player in the connected car parts sector due to its vertical integration with affiliates for battery, display and camera modules.
On the other hand, Qualcomm is already the world's leading smartphone chipset maker. The company recently revealed its first dedicated C-V2X chip aiming to make autonomous driving safer.